BlogHer12 was an amazing weekend. I'm still decompressing and trying to organize my thoughts. Here are a few I wanted to share from my experience as a newbie.
1) Prioritize
If you get invited to private events that conflict with the sessions at BlogHer, go to the sessions. I missed out on the rest of a really great session to go to a private event that I felt I needed to show up to because I RSVP'd. Of course, it turns out that I had the wrong time in my calendar (my bad), but I would have left for the party anyway (obviously, since I did) and it was a great session. Fortunately the sessions were recorded, so I'll still get the information, but the recording won't be the same. You have to choose what's most important to you.
2) Location is key
Don't agree to private events that are clear across the city. I ended up skipping one event because it was just going to take too much time to get there.  Once I found out where it was being held in relation to the conference, I bailed. It would have taken me at least 20 minutes to get there and 20 minutes to get back. No amount of free wine or cocktails and a little swag was worth missing out on that much of the conference.
3) Pack a 3rd suitcase
True story. I should have checked a 3rd bag; it would have been cheaper than shipping some of the stuff I shipped.  Also, I wouldn't have had to lug so much stuff around the airport, which turned out to be a bit nightmarish because of the storms and delays that forced 3 gate changes within an hour.
4) Check out The Recycle Room
The Recycle Room—which Lisa (@SpaghettiWstrnr) and I renamed the "Swag Suite"—had some SWEET finds! We both got some great cast-off swag items that came from bloggers who got swag at offsite parties we weren't invited to.
5) Know your audience
If you are the promotions coordinator for a company that sponsored the conference, your ass should have been in that Recycle Room to see what was dumped. The Rosacea mirrors, Salonpas patches, and some other mirrors were dumped in droves. I will never give out mirrors as swag. Ever. And no other company should again, either.
6) Read all the Things!!
Look at the paperwork you are getting. Seriously people?! Those Dannon bags had three coupons for free yogurt that you were throwing away. Fine, some of you may not like yogurt— and I get that—but the sheer volume of coupons left in Dannon bags made it obvious that many of you didn't even look at what you were given.
7) Photobooths make all the difference
The Mouthy Housewives Come As You Are and CheeseburgHer parties had photobooths. Possibly some of the best memories I have from the conference came from those photobooths with new friends. Everyone loves photobooths.
8) Make connections
If you go to private parties or chat it up in the Expo Hall, make sure you are connecting with others. You make great new friends and valuable PR or brand connections. I left BlogHer with several new friends and business connections.
9) Learn
There are valuable sessions that you can attend and learn from. Sure, some had better content than others, some were more relevant than others, but you should have been able to find a few that offered really great information to take your blogging to the next level.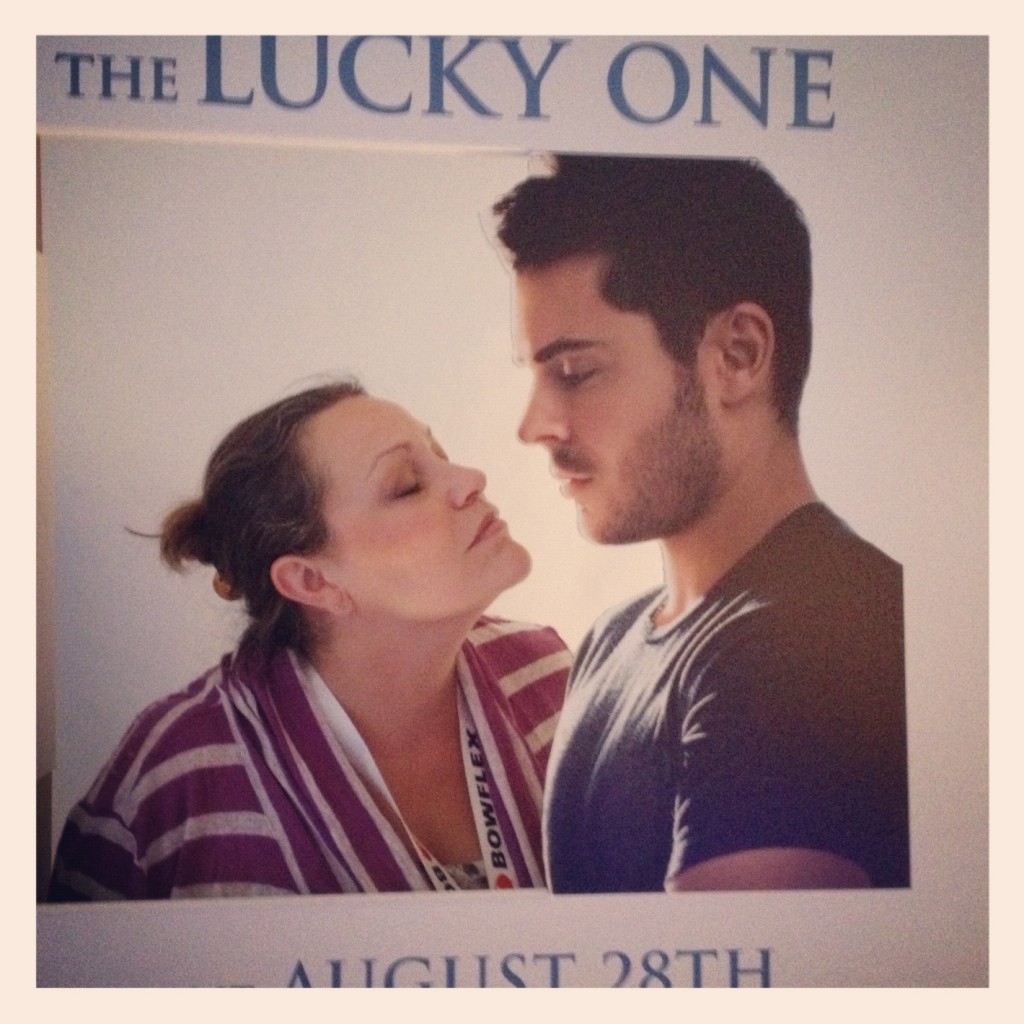 10) Have fun!
Step out of your comfort zone. Take a photo with Zac Efron. Go bowling. Make a hat out of McDonald's to-go bag.
Who cares if you didn't get invited to all the parties? A few parties are fun, but it's not a popularity contest. And if it is, who wants to be a part of that. There is so much to do, don't stress about fitting it all in. You won't. You can't.