Let's face it. ZOOM is the new norm. Whether it's school or work or chats with friends, online virtual calls are the wave of the future and the new standard for communication. With that comes virtual backgrounds so participants can't see your awful mess, shared workspaces, or maybe you just want to look like you're on the Millenium Falcon.
We've curated resources for over 1,600+ Free Virtual Backgrounds to use and upload in your personal ZOOM account and other calls, Plus over 100,000 images from the Getty Open Content Collection for Zoom Background use. Check out these great finds, including geeky film and TV backgrounds, art, and home interiors!
Home, Decor, Nature, Travel
Free Customizable Virtual Backgrounds in Canva
17 Virtual Backgrounds from Behr
16 Virtual Backgrounds from West Elm
50 Free Virtual Backgrounds from Shutterstock
8 Free Backgrounds from Biteable
13 Free Virtual Backgrounds from Hakai Magazine
8 Free Virtual Backgrounds from the Walt Disney Animation Research Library
17 Free Virtual Renditions of Pop Culture TV Livingrooms from Modsy
36 Free Realistic Virtual Backgrounds
73 Free Cool Virtual Backgrounds
9 weird, free images for backgrounds from Mashable
28 landscape, movie set, and home virtual backgrounds
116 Free Upsplash Zoom Backgrounds
15 Free Virtual Backgrounds from Guest House Graceland
28 Disney, Travel, and Interior Backgrounds from Reggie B Photography
5 Bright, Light Virtual Backgrounds
6 Williams-Sonoma Virtual Backgrounds
Freshworks Virtual Backgrounds
50 Virtual Backgrounds from Contra Media
236 Art and Photographic Backgrounds
113 Backgrounds from Coverr.com
15 Disney Parks Virtual Backgrounds
9 Backgrounds for your Virtual Drinking Date
Getty Open Content for Zoom Backgrounds, over 100,000 content choices
50 Video Backgrounds from Wibbitz
50 Video Backgrounds from Kapwing
University Backgrounds
10 Free Virtual Backgrounds from Harvard University
20 Dartmouth Virtual Backgrounds
20 University of Michigan Virtual Backgrounds
Film & TV
A Quiet Place Part II promotional background
17 virtual backgrounds from The Addams Family reboot film franchise
ABC shared more than 30 backgrounds from their network series. "American Idol" | "Modern Family" | "The Conners" | "Who Wants to Be a Millionaire?" | "Dancing With The Stars" | "Shark Tank" | "The Bachelor" | "The Bachelorette" | "The Bachelor in Paradise" | "The Bachelor Presents: Listen to Your Heart" | "Family Feud" | "Match Game" | "To Tell the Truth" | "Holey Moley" | "Press Your Luck" | "Card Sharks" | "Bless This Mess" | "black-ish" | "mixed-ish" | "Schooled" | "American Housewife" | "Single Parents" | "How To Get Away With Murder" | "Station 19" | "Marvel's Agents of S.H.I.E.L.D." | "Stumptown" | "The Rookie" | "A Million Little Things" | "The Baker and The Beauty" | "The Goldbergs" | "Greys Anatomy"
6 Archer Backgrounds
CBS also hooked us up with over 30 backgrounds. "N.C.I.S" | "Young Sheldon" | "The Price is Right" | "Magnum P.I" | "MacGyver" | "Hawaii 5-0" | "Mom" | "The Young and the Restless" | "The Bold and the Beautiful" | "The Amazing Race" | "SEAL Team" | and more.
4 CBS All Access shows with 12 backgrounds with: "Star Trek: Picard," "Star Trek: Discovery," "Why Women Kill," and "The Good Fight"
10 Fox Animation virtual backgrounds including "The Simpsons," "Family Guy," "Bob's Burger," "Duncanville," "Bless the Harts"
4 backgrounds from "The Good Place," including the waiting room's 'Welcome! Everything is fine' sign
10 HBO backgrounds including "Game of Thrones," "Westworld," "Sharp Objects," "Succession," "Silicon Valley," "Avenue 5," "Last Week with John Oliver," "Insecure," and "Euphoria."
4 Legendary Films free backgrounds from Godzilla: King of the Monsters, Kong: Skull Island, Interstellar, and The Dark Knight.
4 Marvel's Agents of S.H.I.E.L.D. backgrounds
13 Marvel movie and comic book backgrounds inspired by the Marvel Cinematic Universe and the Marvel comics
4 Moulin Rouge-inspired virtual backgrounds
4 Netflix backgrounds from "BoJack Horseman," "You," To All the Boys I Love: P.S. I Still Love You, and "Love is Blind"
2 "The Office" backgrounds from NBC + a bonus fanmade background
4 "Parks and Recreation" backgrounds from the cult classic TV series
Pee Wee's Playhouse Background
13 Pixar movie backgrounds to choose from with favorites including Toy Story, Finding Nemo, Inside Out, Coco, WALL•E, A Bugs Life, Car 3, and more.
4 Power Rangers backgrounds
4 "Red Dwarf: The Promised Land" backgrounds from the 13th season of the cult classic sci-fi
4 "RuPaul's Drag Race" virtual backgrounds
12 "Schitt's Creek" backgrounds shared on three different days: set 1 | set 2 | set 3
SpongeBob Squarepants background from The SpongeBob Movie: Sponge on the Run
32 Star Wars Backgrounds let you conference in from the Millenium Falcon, Hoth, and many other places from a galaxy far, far away
4 Starz shows backgrounds: "American Gods," "Outlander," "Vida," and "The Spanish Princess"
26 Studio Ghibli backgrounds let you put yourself inside some of their films including Ponyo, Spirited Away, Princess Mononoke, Howl's Moving Castle, and more.
3 Top Gun backgrounds from the upcoming sequel Top Gun: Maverick
4 Trolls World Tour virtual backgrounds
Games
3 Bethesda Softworks backgrounds from their games The Elder Scrolls 5: Skyrim, Fallout 76, and Doom Eternal
8 Capcom backgrounds: 4 retro gaming background from the classic Street Fighter II and 4 from the newer Street Fighter V
4 Nintendo Animal Crossing: New Horizons Backgrounds
4 Nintendo ARMS Wallpapers
4 Nintendo Fire Emblem: Three Houses Backgrounds
4 Nintendo Kirby Star Allies Backgrounds
4 Nintendo Luigi's Mansion 3 Backgrounds
4 Nintendo Mario Kart 8 Deluxe Backgrounds
2 Nintendo Pokemon: Let's Go, Evee!/ Pokemon: Let's Go, Pikachu! Backgrounds
2 Nintendo Pokemon Sword/Pokemon Shield Backgrounds
4 Nintendo Splatoon 2 Backgrounds
4 Nintendo Star Fox Maker Backgrounds
4 Nintendo Super Mario Maker 2 Backgrounds
4 Nintendo backgrounds from Super Mario Odyssey
4 Nintendo Super Smash Bros Ultimate Backgrounds
4 Nintendo The Legend of Zelda: Breath of the Wild Backgrounds
2 Nintendo Xenoblade Chronicles: Definitive Edition Backgrounds
2 Nintendo Xenoblade Chronicles 2: Definitive Edition Backgrounds
17 backgrounds from Square Enix's Final Fantasy VII remake
4 landscape backgrounds from Ubisoft's Assassin's Creed Odyssey, Far Cry 5, and the Rabbids franchise
Comics
20 DC Comics backgrounds, including the Batcave, Arkham Asylum, and The Daily Planet. Plus 18 additional Batman backgrounds
13 Marvel movie and comic book backgrounds inspired by the Marvel Cinematic Universe and the Marvel comics, as mentioned above
You Might Also Like: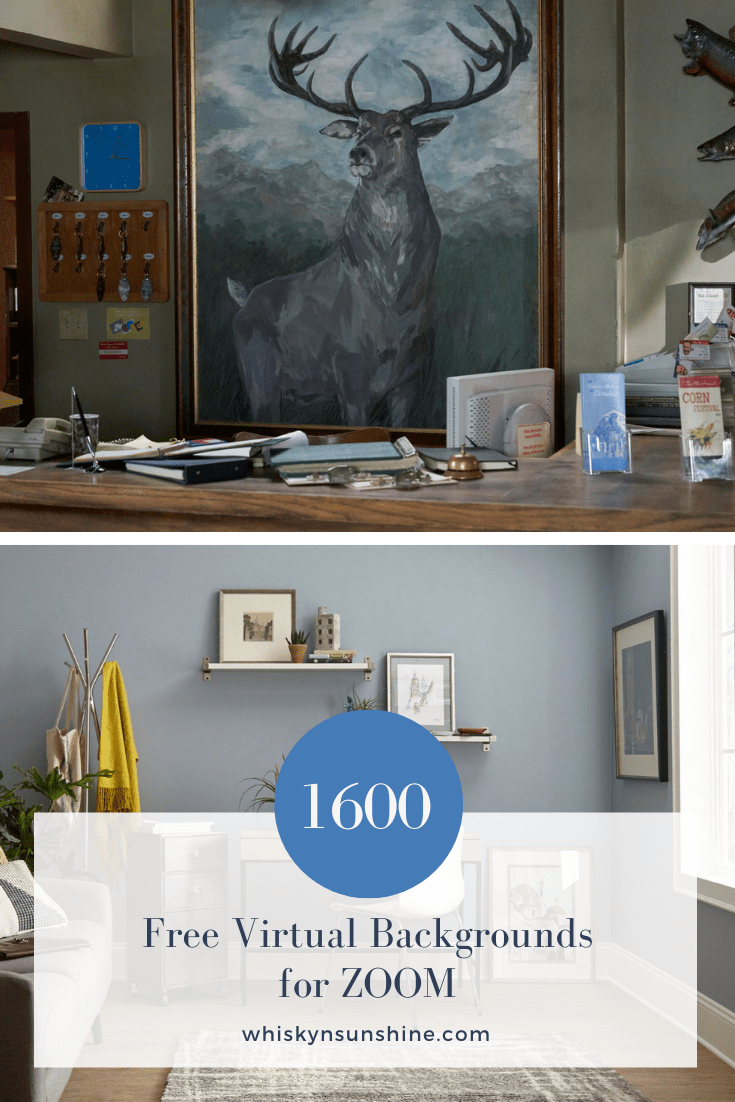 The following two tabs change content below.
Jana
Jana Seitzer is a full-time mom to 4 amazing kids, wife, writer, photographer, marketer, designer, and social media maven. She loves to travel all over the world—solo and with her family—and tell stories about her travel adventures, adventures that often involve a glass of wine or whisky.