This Valentine's Day, delight the ones you love with 25 of the most decadent gluten-free dessert recipes available on the internet. Gluten-free doesn't have to be boring and we're curated 25 of the most amazing desserts to prove it.
Take a spin on the decadent side, with these Peanut Butter Vanilla Protein Truffles with Chocolate Ganache by Raia's Recipes.
Surprise the kids with these healthier strawberry "Pop Tarts" shaped like hearts by Allergy Free Alaska.
Bring a batch of these beautiful Mini Cherry Cream Pies to work to and spread a little love. [The Urban Poser]
For all the coconut lovers out there, This Is So Good has you covered with these dark chocolate coconut bars.
Chocolate filled with superfoods? Guilt-free, balanced and oh so delicious. Thanks There's a Cook in My Kitchen!
How about a romantic breakfast in bed with some black forest paleo pancakes? [Primal Desire]
Show the kiddos some Valentine's Day love, with these Mini Cheese Love Bugs from Thrifty DIY Diva.
Primally Inspired adds another layer of flavor to chocolate dipped bananas.
These gluten-free molten lava cake, pops with color with all it's raspberry goodness. [Texanerin Baking]
If you are looking for a more traditional molten lava cake, A Calculated Whisk's recipe is perfect! I love a good molten lava cake!
Spoil yourself with some guilt-free, I mean gluten-free raspberry truffles. [Texanerin Baking]
Pardon me while I collect myself. I just saw this amazing fudge brownie recipe from Primally Inspired. Did I mention it's grain, dairy and nut-free?
Let your food say, "I love you!" with heart shaped cranberry chocolate chip scones. [Paleo Newbie]
The gluten-free licorice sticks are perfect for that special Valentine's Day gift. [Freebie Finding Mom]
Get the kids involved! Let them decorate these oh so delicious gluten-free sugar cookies from Flippin' Delicious.
Texanerin Baking does it again with these chocolate dipped cookies that look oh so heavenly.
Use gluten-free Rice Chex cereal for a Valentine's Day themed Chex Mix for co-workers or friends.
Don't send flowers, send these strawberry bacon roses!
Garnish this flourless chocolate cake with strawberries, raspberries, or cherries for a beautiful Valentine's Day dessert. [The Shabby Creek Cottage]
Opt for Begins with Nutrition's Cacao Mousse and Raspberry Parfait for a lighter Valentine's Day finisher.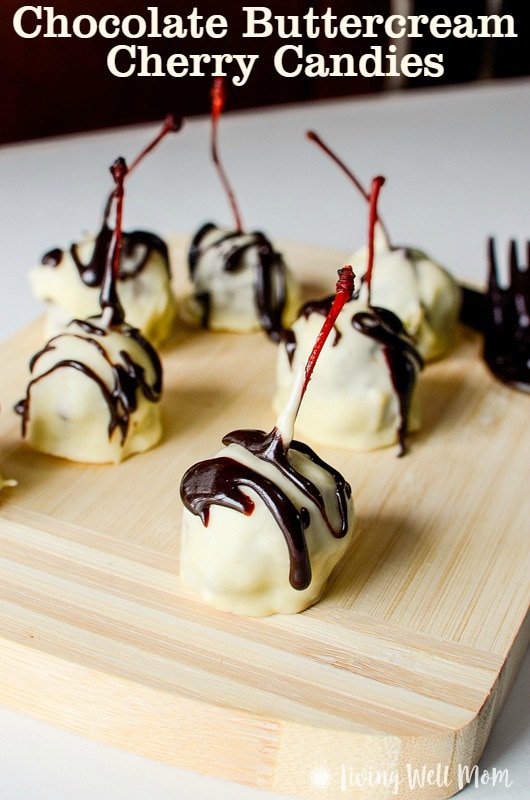 Chocolate and buttercream goodness, need I say more? [Living Well Mom]
Incorporate beautiful colors using grapefruits, with this Sweetheart Citrus Salad. [The Clean Dish]
Do you prefer dark chocolate? Raia's Spiced Dark Chocolate Cake looks so decadent, yet sounds so intriguing with the cinnamon and ginger spices.
I'm tempted to say Red Velvet desserts scream Valentine's Day, so naturally we need to add Flippin' Delicious' Gluten-Free Red Velvet Cupcakes to the list.
Chocolate soufflé, anyone? This recipe for two from All Day I Dream About Food may very well be my final pick for our Valentine's Day dessert.
Merlot Mommy is a participant in the Amazon Services LLC Associates Program, an affiliate advertising program designed to provide a means for sites to earn advertising fees by advertising and linking to Amazon.com.