Recently we took a week-long Carnival Cruise to the Western Caribbean on the Carnival Magic. On the ship, off the ship, Carnival Cruises are just plain family fun. There are things to do for everyone. Here are the highlights of our favorite things to do on a Carnival Cruise.
Disclosure: I participated in the #LetsGOCarnival retreat managed by SJ Consulting. The opinions on this blog are my own. Thanks to Carnival Cruise for hosting my family.
Food
You all know I love food. There was so much amazing food on this ship it was ridiculous. The foodie in me was in heaven. My kids were in heaven, too. Guy's Pig & Anchor Bar-B-Que Smokehouse was a personal favorite on sea days. My kids loved the buffet and endless ice cream options. We had dinner most nights in the Northern Lights Dining room where we had a variety of courses including some pretty delectable desserts.
Drinks and Mixology
The Alchemy Bar was my favorite evening retreat. With some of my friends on the retreat, we closed down the Alchemy Bar each night. This place was fun and very entertaining. It's mixology at its finest. The bartenders are some of the best I have ever had, anywhere in the world. And the cocktails themselves? Top notch. Whether you choose one of the impossibly delightful blends off the menu or you tell them what ails you and they whip you up a custom tincture, the service and beverages are simply superior to anything else on the ship and will rival any handcrafted cocktail you could ask for anywhere in the world.
Pools and Waterslides
There are waterslides and a splash pad/water park on the ship that my girls loved. The big Twister Waterslide is hundreds of feet long (maybe the tallest point on the ship besides the iconic Carnival tail fin). The WaterWorks onboard water park features hundreds of feet of waterslide action for the kids with lots of seating on the perimeter for adult supervision. There are also two other pools for lounging or light swimming (for little kids) plus hot tubs around the ship.
Movies
Each night on the Lido Desk they offer movies, at least one and sometimes two showings. On nights with two movies, the earlier one was usually a very family-friendly option (G or PG) and the later option for older audiences (PG-13 or R). My kids loved being able to watch a movie on the big screen out under the stars. All of the releases were very new, some not even on DVD/Blu-ray yet. So impressive. They loved the selection. If you preferred movies in your room, there were family movies available on a movies-only channel on your stateroom TV, which was perfect for a when you needed a little downtime in your room.
Kids Clubs
Clubs for kids of varying ages are available, which is perfect for families! Whether you need Camp Ocean for little kids or a place designed for older kids to chill, like O2 or Circle C, Carnival knows how to cater to kids—which means they know how to cater to families because we all know when kids are happy, parents are happy.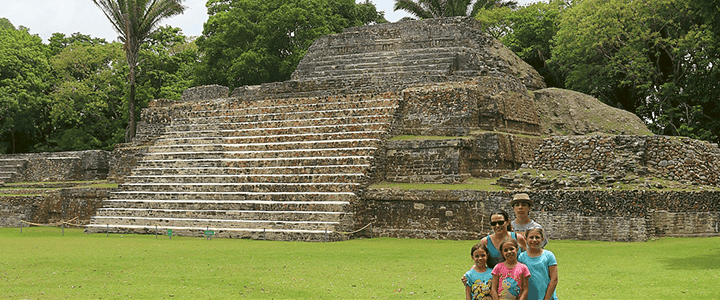 Shore Excursions
In each port of call, there are numerous shore excursions to choose from. The shore excursions offered vary in level of adventure and length. Some are great for families with young children, others better for other kids and teens. Either way, no matter what your interests, you can find something of interest for all ages. We visited the Altun Ha Mayan Site in Belize; spent a day at an adventure water park in Costa Maya, Mexico; and swam with dolphins in Cozumel, Mexico.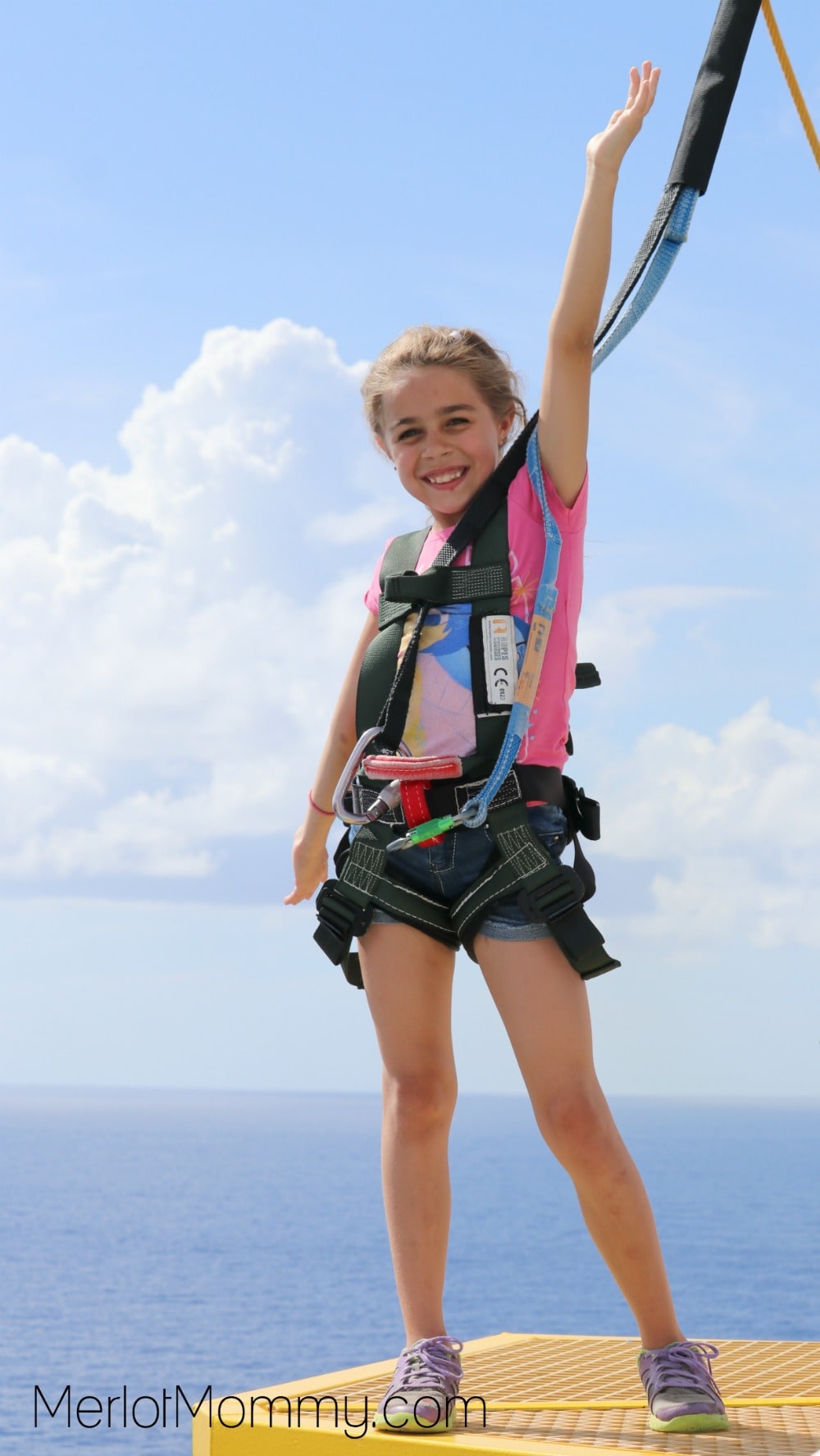 Sports and Activities
On the top decks of the ship, there are ample sporting activities available for all ages. Whether you want to run laps or dare the ropes course on the high seas, or play foosball or mini golf, you have many adventurous sporting options in addition to the pools and waterslides on the ship's decks.