This post is sponsored by Everywhere Agency. However, all thoughts and opinions expressed are my own.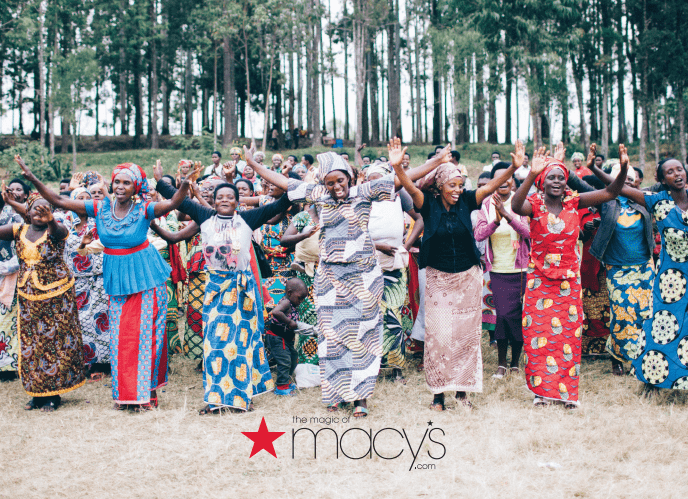 Each holiday season you can see beautiful hand-woven baskets in Macy's stores and online sold as part of the Rwanda Path to Peace program. While these baskets are certainly beautiful, they are so much more than simply an object of hand-crafted art. Each basket represents the reconciliation journey an individual Rwandan woman has been on.
In 1994, I was graduating high school getting ready to further my education to put me on a path toward great opportunities and a future of open doors. At not quite 18, I was naive and hardly aware of the atrocities occurring in the world around me. When I was aware, I wasn't really old enough to truly understand their ramifications or impacts, or just how fortunate I was to live in a country where freedoms were very different.
That same year, a mass slaughter took place in Rwanda, a small country in the heart of Africa. In just 3 months, nearly 1 million people—20% of the nation's population—was massacred in one of the worst genocides in human history when tribal hatred between the Hutus and Tutsis turned into ethnic slaughter.
After the violence finally ended, many Rwandan women found themselves thrown into a new role of sole breadwinner for their family, since their husbands, fathers, and sons had been killed. Others saw their husbands jailed for committing acts of hatred and other atrocities. This new unfamiliar role was scary.
Despite this history, today Rwanda is a country of both hope and faith. Despite the fact that their physical and psychological wounds were fresh after the genocide, many women embraced the opportunity to heal. Weaving baskets became a way forward and a way towards peace. Women from both sides of the ethnic divide came together, wove baskets, and created an industry. Today this hand-crafted basket industry supports thousands of Rwandan women and their families. One American woman who vowed to make a difference helped the Rwandan women. In 2005, social entrepreneur, artist, and activist Willa Shalit showed the baskets to executives at Macy's who committed to sell them. Since that time, Macy's has had a joint venture with the weavers in Rwanda. Macy's offered them a hand up, not a handout. The weavers earn nearly 10 times the average Rwandan wage.
Domestic violence has decreased immensely, due to the fact that the men now respect that women are wage earners. That fact also allowed women to have increased personal power in a formerly male-dominated culture. This has led to greater stability throughout Rwandan society.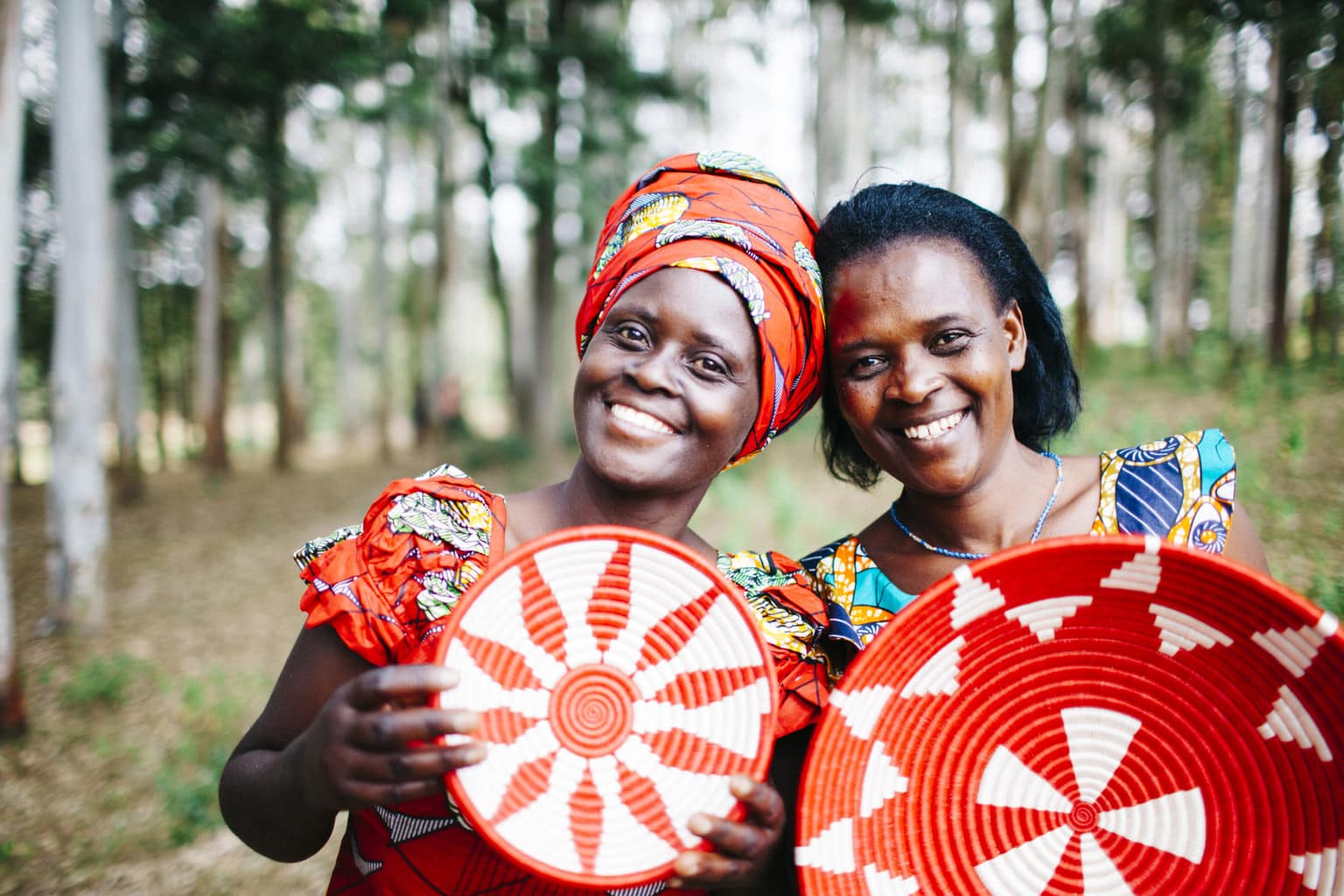 This year's 10th Year Anniversary Basket commemorate Macy's unwavering commitment to working with Rwandan women on this project. This commemorative basket was woven specifically to represent 10 years of peace and prosperity.
Macy's customers have been buying the Rwandan weavers' baskets for 10 years. The open hearts of Macy's customers have directly supported peace and prosperity in Rwanda.
The Rwanda Path to Peace program is the longest running program of its kind and has impacted thousands of women and families throughout Rwanda. With their earning, Rwandan women are now able to send their children to school—something unheard of until now and something most people in the United States take for granted. The earnings also allow for the purchase of medicine and healthcare such as malaria nets and health insurance, as well as more day-to-day items such as soap and shoes. Thousands of children who were malnourished 10 years ago are now thriving adults and have access to food, education, and medicine.
Because of the Rwanda Path to Peace program women are able to improve their lives. Check out this video to learn more about Christina: