The glam, the glitz, the fun of it all. Fun props, photo opps, celebs, the usual. And one epic after party. The Ant-Man and the Wasp was one of my favorite red carpet premieres to date. Monday, June 25, I had the pleasure of attending the red carpet event for Marvel's Ant-Man and the Wasp with my bestie Carol of The Life She Has in Los Angeles.
The red carpet premiere was so much more chill than the one for Avengers Infinity War. Even though this one still had guests in multiple theatres, it wasn't as chaotic probably because it wasn't the 10th-anniversary movie and it wasn't Avengers. So much more my speed.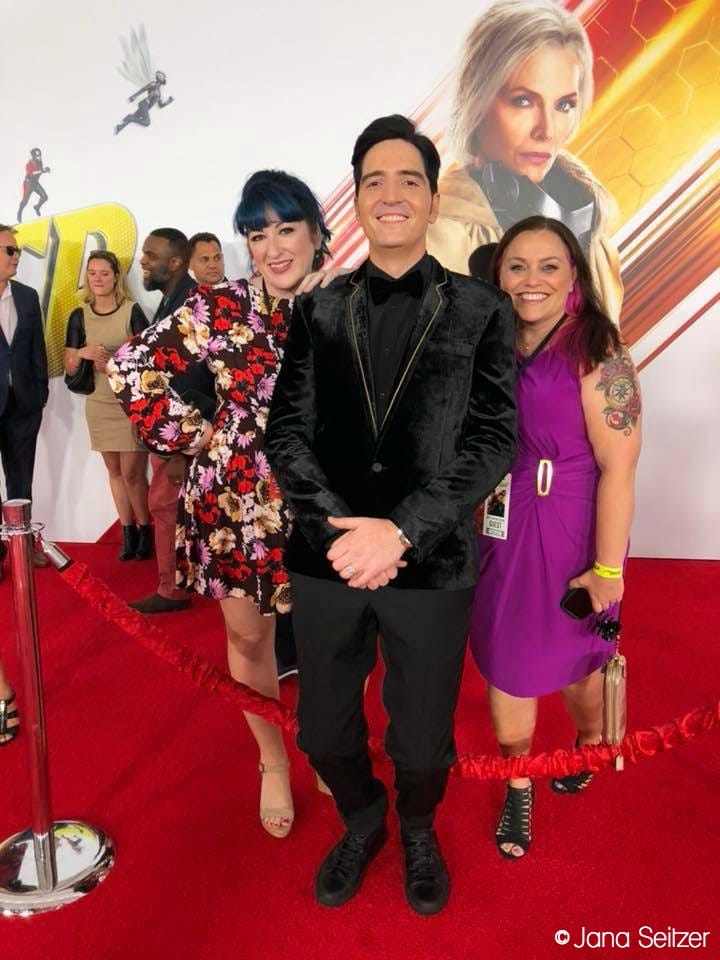 I can't begin to name all the celebs we saw. We chatted with many. Some, the usual suspects. Since we've done a few red carpets and interviews, we're recognized by a handful of people at this point and they make it a point to say hello. David Dastmalchian is one, and a favorite for sure. Every time he sees us he makes sure to come over and say hello and chat. Not for just a moment, but for like 10–15 minutes. He and his wife are the sweetest. Super cool and down-to-earth people. David spotted us on the carpet and came over to chat with us while we were talking with one of our studio friends. He was genuinely disappointed when he had to go give an interview before he could take photos and continue chatting with us.
When we saw him at the after party, he came over to say first he tried to make me laugh while Carol was taking a photo of me with Evangeline Lilly. He stood over Carol's shoulder making goofy faces trying to make me laugh. Later, he came over to talk more about the movie and other nerdy comic book stuff.
Talking with Evangeline Lilly at the after party was great. She remembered having interviewed us the day before and asked us how the movie was and if we were having fun. She offered me a glass of champagne (of course!) and we continue chatting for a bit (work, parenting, my Groot tattoo). We took photos, which was nice, but I loved that she was so into chatting with us. She called us girlfriends and she was so excited that we would show her the photos when we took them—she said she hadn't had a make-up touch up in 3 hours and she really wanted to know what she looked like. She said this is what girlfriends do for one another, and we are all girlfriends.
I think the best part about having spent time talking with Evangeline is that when Carol and I were waiting for our Lyft, her car stopped at the corner where we were waiting, and she rolled down her window to talk to us. I died right there. Best. Night. Ever. Not only did she remember us, but she took the time to continue a conversation. Totally unnecessary but amazingly cool.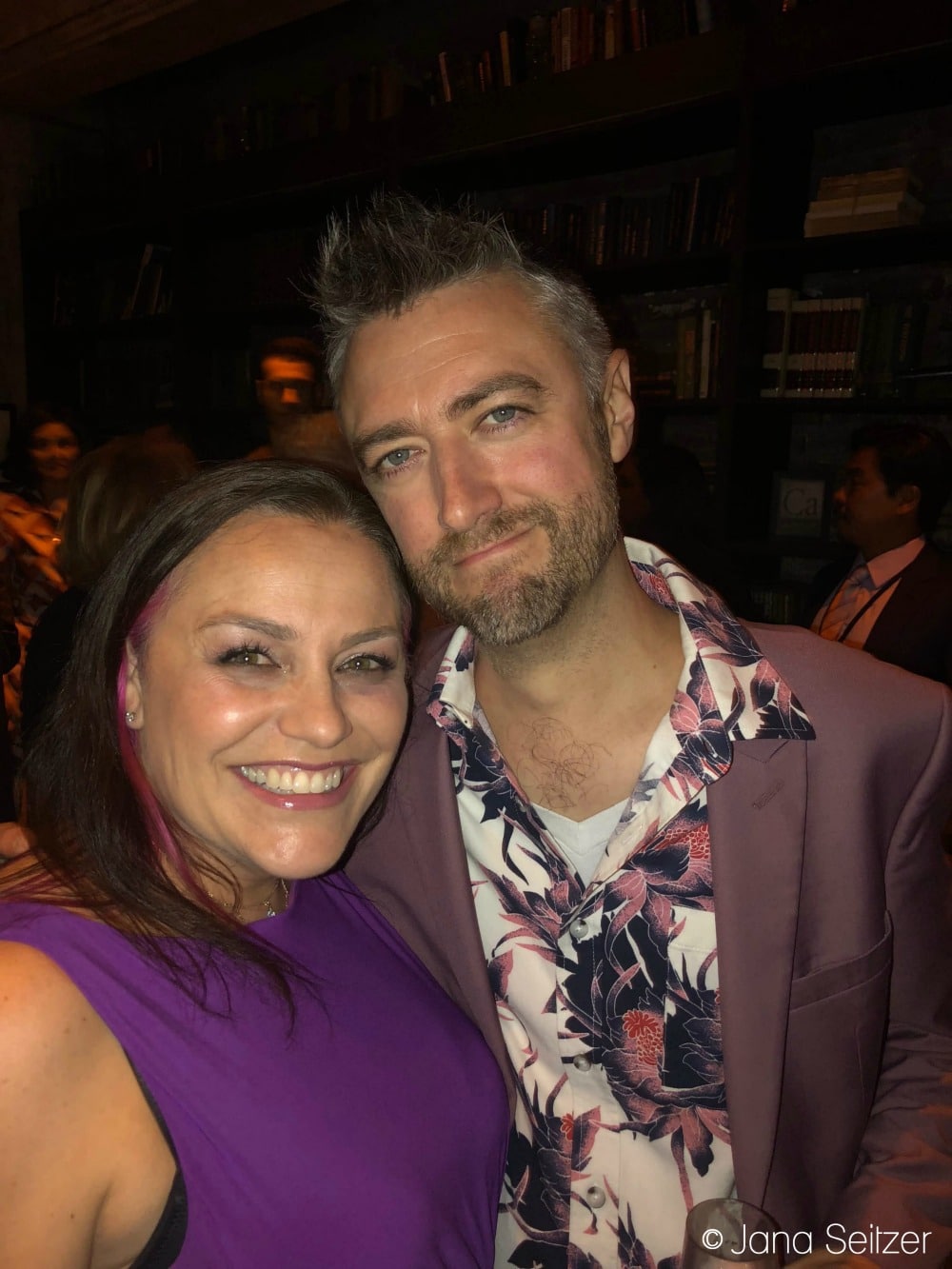 The rest of the night was great, too. Convos with James Gunn, Sean Gunn, John Fortson and Abby Ryder Fortson, Kevin Feige, Peyton Reed, and Nicholas Mudd. Quick hellos to Judy Greer, Laurence Fishburne, Karen Gillan, Michael Douglas.
Ant-Man and the Wasp flies into theatres July 6, 2018.
Thanks to Walt Disney Studios for bringing me to Los Angeles on an all-expense paid trip. As always, all opinions are my own.