Just in time for the new Ant-Man and the Wasp movie flying into theatres, we have a fun new Ant-Man treat for you. These Ant-Man Brownies are the perfect Disney-inspired treat that you can enjoy at a Marvel party or watching the latest movie.

Ant-Man Brownies
Ingredients:
1 cup unsalted butter, room temperature
2 cups sugar
4 eggs (room temperature)
2 tsp. vanilla
2/3 cup cocoa powder
1 cup flour
1/2 tsp. salt
1/2 tsp .baking powder
15 orange slice candies, chopped or cut with scissors
Topping:
1 container vanilla frosting
Red cake gel
Black cake gel
Red and black cake sprinkles
Orange slice candy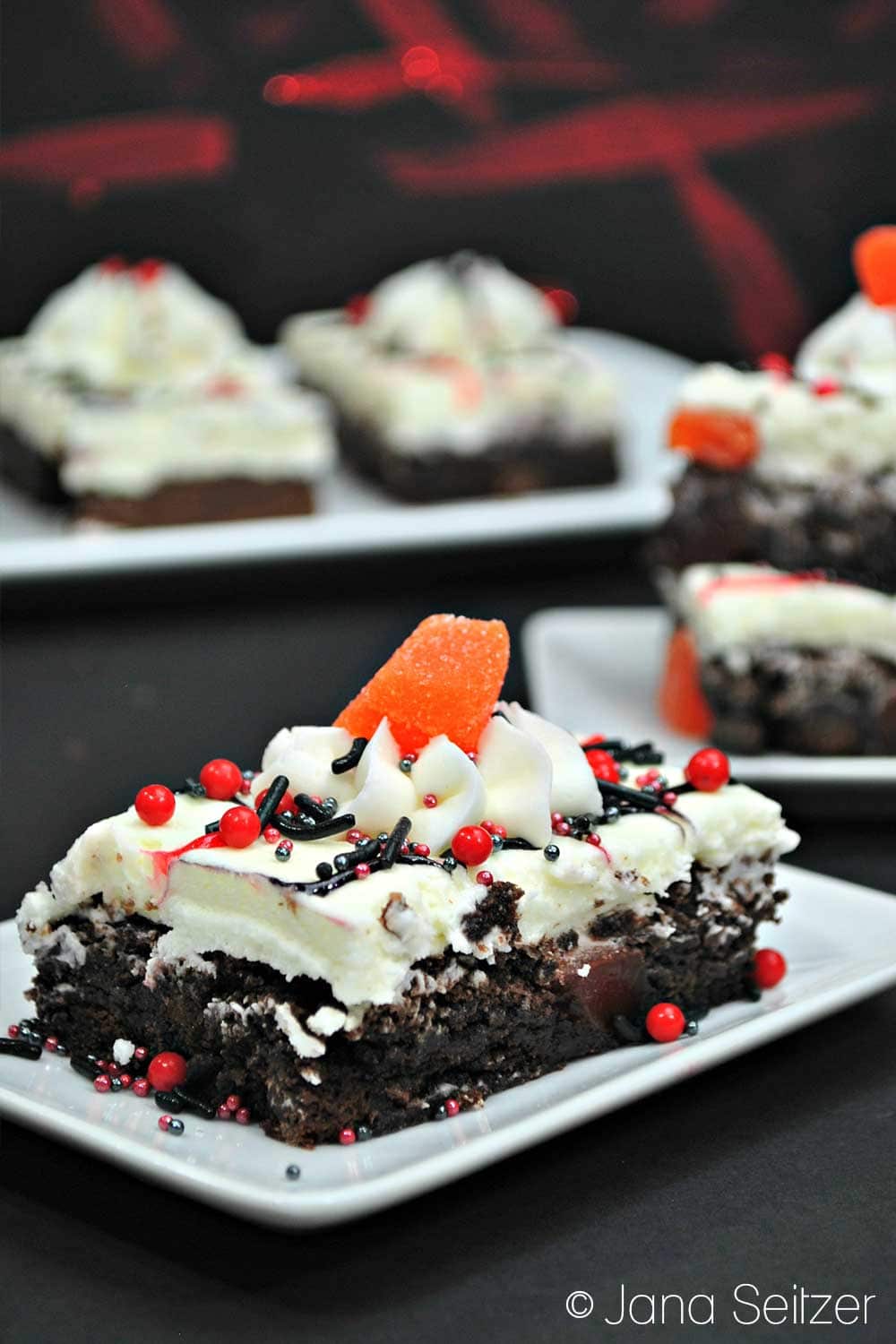 Directions:
Preheat oven to 350 degrees F.
Line a 9×13 pan with parchment paper.
Melt butter in the microwave.
Remove from the microwave.
Add ingredients one at a time.
Add the sugar, eggs, vanilla, cocoa powder, flour, salt, and baking powder.
Using your electric mixer, incorporate the above ingredients.
Add the chopped orange slice candy; stir well.
Bake at 350 degrees for 25-30 minutes. Do not overbake.
Allow the brownies while in the pan to cool completely.
Remove brownie from baking pan.
Frost brownie with vanilla frosting.
Alternate with the red and black cake gel making stripes.
With a toothpick drag the frosting stripes to make the design on the brownie.
Cut the frosted brownie into individual servings.
Add an icing dollop in the center of each brownie.
Place a candy orange slice in the center of the icing dollop.
Sprinkle the red and black sprinkles on each brownie.
Can make up to 28 servings depending on the size brownies you cut.