This post contains affiliate links, meaning that when you click on a link that we recommend, we may receive a teeny weeny commission if you purchase a product. We wouldn't be doing our job to pay the bills if we didn't monetize somehow!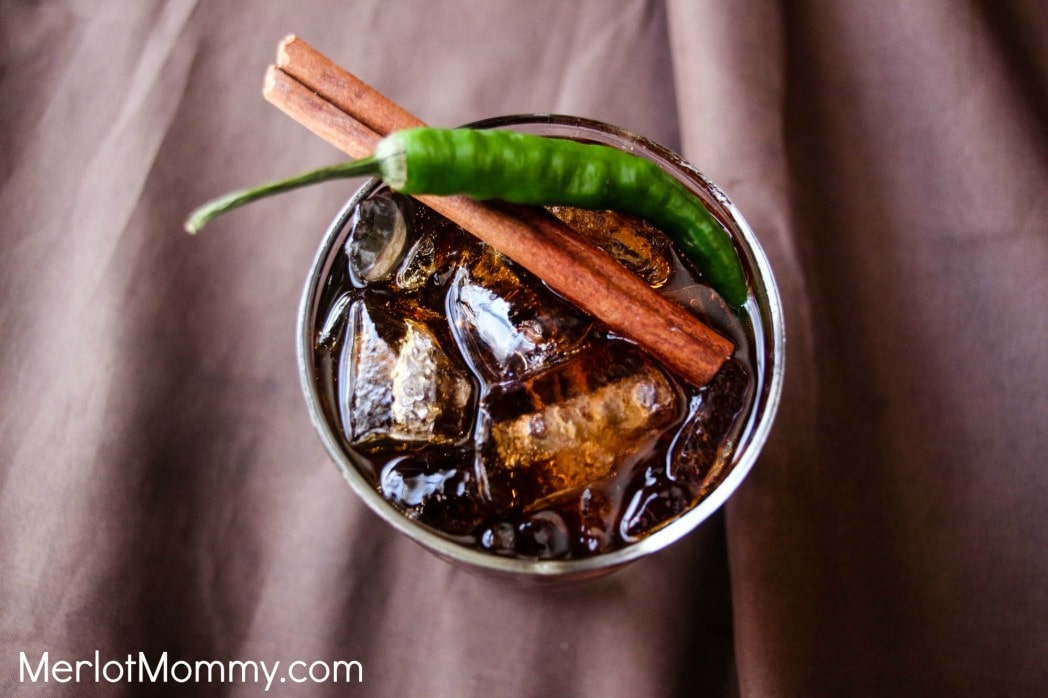 In honor of the new Disney's The Jungle Book movie coming out April 15, we've created a Jungle Book-inspired cocktail called Bagheera, a Rum & Mexican cola featuring Ron Barceló Rum, Smirnoff Iced Cake Vodka, Jarritos Mexican Cola, and Cinnamon garnish.
This is a wonderful play on the traditional Rum and Coke. This time, our rum, makes a proper and polite acquaintance of Mexican-style cola, and there's also the flirty sweetness of Iced Cake flavored vodka. The cocktail is garnished with a cinnamon stick and well, yeah it all comes together quite nicely.
While we wanted something dark and powerful like Bagheera, this Rum and Coke variation is great for Mexican holidays or an ideal cocktail served with Mexican- or Latin American-inspired foods.
Cinco De Mayo, May 5th
Mexican Independence Day, September 16th
Day of the Dead, November 2nd

Bagheera Rum & Mexican Cola
Ingredients:
Directions:
In a cocktail shaker add rum, Iced Cake flavored vodka, a pinch of cinnamon, and a single ice cube.
Shake like there is no tomorrow, for about 30 seconds.
Strain cocktail mixture into a whiskey glass filled with crushed ice.
Garnish with a cinnamon stick and jalapeño (optional)
Serve.
Please drink responsibly, and never drink and drive.
THE JUNGLE BOOK on Facebook | Twitter | Instagram | Pinterest | Google+
Visit Walt Disney Pictures on Tumblr | YouTube
Visit the official THE JUNGLE BOOK website
THE JUNGLE BOOK opens in theatres everywhere in 3D, RealD 3D, and IMAX 3D on April 15th!
Since you enjoyed this recipe, you might also enjoy our Shere Khan Spicy Tangelo Ginger Mule Jungle Book-Inspired Cocktail.