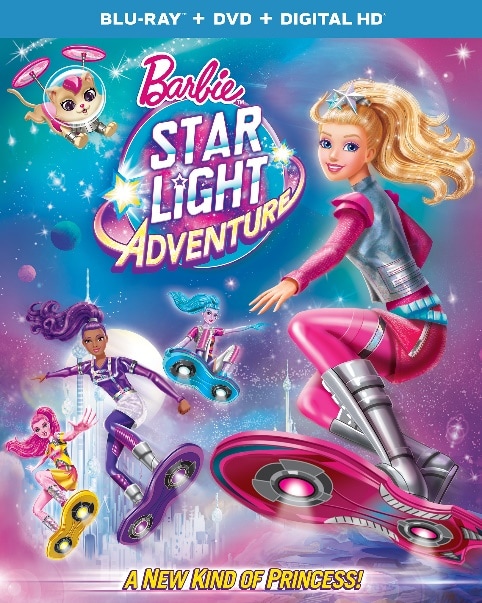 Barbie and friends are back with an all-new adventure!
Barbie, a space Princess, sees her world rapidly change when the stars in the sky begin to fade away. On her fascinating voyage to a new planet, she joins forces with a special rescue team. Is cosmic Barbie the hero the universe needs?
About Barbie Starlight Adventure
Barbie and her devoted pet sidekick, Pupcorn, fly high on fun hoverboarding adventures across a beautiful, far-off planet. One day, everything changes when the twinkling galaxy stars start to dim and slow their dance in the sky. Although nervous about leaving her home, Barbie™ travels to Capital Planet to join a special rescue team on a mission to save the stars. Once there, she meets galactic hoverboard champion Sal-lee and a team of talented new friends. Barbie™ soon discovers that if she listens to her heart, and with the help of her friends, she might be the leader the whole universe has been waiting for!
Rating: not rated
Runtime: 79 minutes
Watch the Barbie Starlight Adventure Trailer