Last week for #MarvelMondays I shared How to Watch Every Marvel Movie in the Perfect Order. I gave you a chronological graphic of the all of the Marvel TV and film properties. This week I'm sharing my Top 5 Marvel Movies and why these are the ones I feel are the Best 5 Marvel Movies in the MCU.
Best 5 Marvel Movies
1. Guardians of the Galaxy Vol. 2
One word. Yondu.
Personally, I think Vol. 2 was even funnier than the first. And the fact that both Guardians movies made me shed a tear? Winners. Marvel movies aren't really supposed to do that. The music, the cast. James Gunn is everything to these movies. So darn good.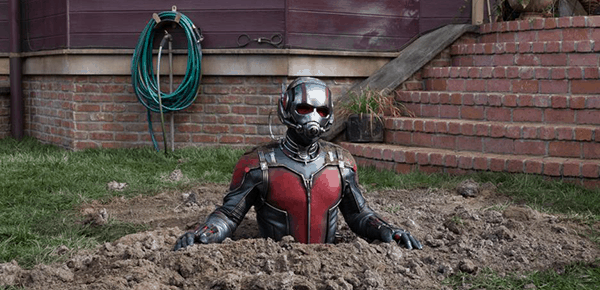 2. Ant-Man
As a stand-alone movie, this Marvel film kills it. The fact that Ant-Man can be watched all on its own is fantastic, but the fact that it is part of the whole universe is even better. I loved the family theme in this movie and the heart makes it so different than any other film in the franchise.
3. Captain America: Civil War
I just loved this movie. And let's be real, Chris Evans biceps didn't hurt in that one scene with The Winter Soldier. We get introduced to Black Panther. We see the Avengers really start to fall apart. This movie is such a critical part of the storyline and the Russo Brothers nail it.
4. Captain America: The First Avenger
Let's start at the end and not the beginning. That last line, though. "I had a date." killer. WWII theming, Steve Rogers' rise from self-sacrificing nerdy asthmatic boy to hero, Joe Johnston's retro film style, an Alan Menken song. Am I missing anything??
5. Guardians of the Galaxy
Just like Ant-Man, this is another one that can be viewed as a stand-alone film. You could watch this and never see another MCU film and enjoy it just fine. That is fine filmmaking. But the fact that it does tie into the larger MCU and wraps up in other films is great for us super nerds.
So these are my faves. Check out Ashley's Top 5 Favorite Marvel Movies (At Least For Now).