Getting engaged and preparing for marriage is an exciting time. There is so much to think about. But first, the engagement. Most people want to create a memorable engagement. This can mean anything from proposing at a sentimental spot to going on an extravagant trip.
Best Places to Travel to for an Unforgettable Engagement
Only you know what's best for you and your relationship, but if you're planning to travel, here are some of the most popular, best places to travel to for an unforgettable engagement.
Walt Disney World Resort
If you're a Disney fan like me, you'll love all the incredible options at Walt Disney World. Whether you go for the proposal in front of Cinderella Castle, or alongside a favorite Disney character, you can't go wrong with a proposal at the Walt Disney World Resort. Take your time to plan your trip in advance to ensure you get to the spot at just the right moment. Resist the urge to put the ring in her food or beverage. You probably don't realize it, but this is one of the easiest ways to eat the ring. You may even be able to enlist some of the staff to help you pull off your memorable engagement at the most magical place on Earth.
Paris, France
For a romantic international location, Paris is a beautiful choice. The city is filled with romantic spots to pop the question. The Wall of Love, the Eiffel Tower, and Pont des Arts are all incredible places to get engaged. You could even plan a romantic walk with the Eiffel Tower glowing in the background in the evening when it's lit up in all its glory. For those couples with a passion for history, adventure, and romance, why not head to Paris to get engaged.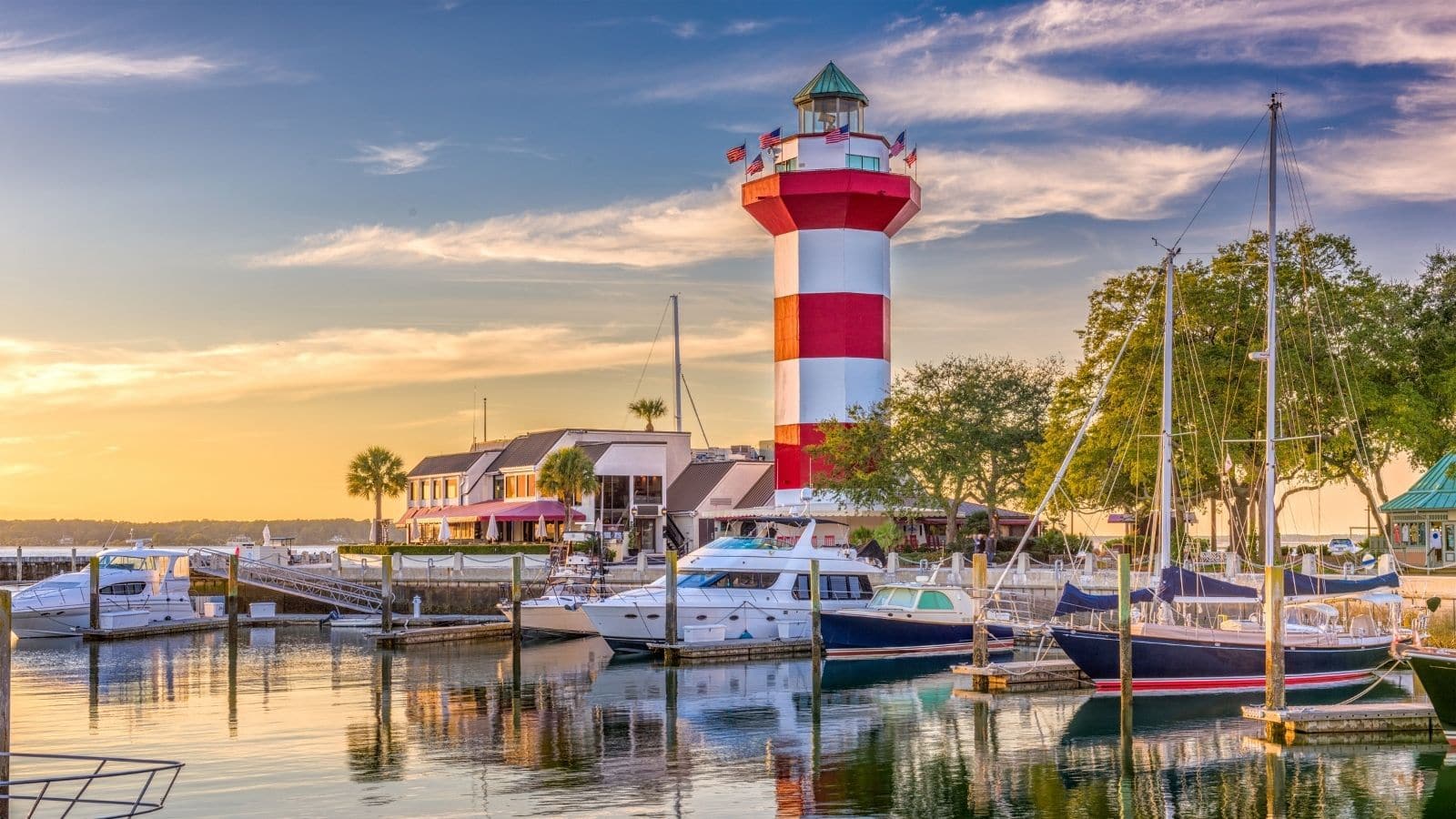 Hilton Head Island, South Carolina
The beach is always a fun vacation location and perfect for a proposal as it offers the perfect backdrop. Whether it's a sunset proposal with one of the most beautiful Kobelli moissanite rings, or a fun and flirty proposal with "Will you marry me?" written in the sand, Hilton Head Island in South Carolina has it all. You can take a romantic walk on the boardwalks or enjoy the sun and sand. With so many things to do in the area, you'll have plenty of ways to celebrate after she says yes.
Vail, Colorado
Most people think of Vail only for skiing. However, if you love to ski, then head to Vail for a wintry getaway to propose. What you may not realize is that Vail has something beautiful to offer all year long. After the snow melts, the ski lifts still operate to take you to the top of the world. With greenery and views for miles, it provides a romantic backdrop for a memorable proposal.
You'll feel like you're on top of the world. Watch out for the afternoon thunderstorms that Colorado is known for. You can stay in a luxurious resort, spend your time hiking on beautiful trails, and even go mountain biking down the side of the ski slopes when the weather is good.
Las Vegas, Nevada
What happens in Vegas stays in Vegas…unless, of course, you get engaged, then you tell everyone about it! Las Vegas is known for its casinos, shows, and non-stop entertainment. If you find time to go to Venice, you could propose alongside the faux Venice inside the Venetian Hotel, with shops and walkways that make you feel like you're in Venice.
You could milk the Las Vegas vibe for all its worth when you propose by saying something like, "I lucked out when I met you. Will you help me hit the jackpot by marrying me?" Alright, maybe that's a little cheesy, but you get the picture. Las Vegas is a great location for getting engaged. And if you were really feeling lucky, you could consider getting married there as well.
Creating an unforgettable engagement means going somewhere that will mean something to you and your partner for years to come. Your engagement story will be told repeatedly in your lifetime. Make it personal, make it special, and make sure you have a ring. You can go somewhere local or plan a trip anywhere around the world.