Disney and Pixar's Luca is a charming movie for all ages. Their latest vibrant CGI offering is a sweet coming-of-age fantasy story of a young sea monster celebrating his new friendships.
Luca tells the story of a young teenage sea monster and his newfound friend who spend a summer in Italy posing as humans. The pair discover "la dolce vita" by a picturesque Italian seaside where they meet another friend, and the three dine on pasta al pesto, splurge on gelato, and dream of driving a Vespa around the globe. Read our full Pixar Luca Review here
Here's a collection of the Best Quotes from Pixar's Luca. The movie is full of inspiration and friendship, which naturally leads to some beautiful and inspiring quotes.
Best Quotes from Pixar Luca
We do not go anywhere near the surface. Got it? –Daniela
Do you really need to fish near the island? –Luca
Wow. That was hard to watch. –Alberto
That's called phantom tail—you'll get used to it. –Alberto
It's a human thing. I'm kind of an expert. –Alberto
Everything good is above the surface. Walking, air, the sky, clouds, the sun…Woah! Don't look at it! –Alberto
It's just the greatest thing that humans ever made…the Vespa. –Alberto
Vespa is freedom. –Alberto
We can go anywhere, do anything. We just gotta stick together! –Luca
This is gonna be the best summer ever. We'll ride down every road, see the whole world together! –Luca
Silenzio Bruno! –Luca
Luca, I need you to punch his heart. –Alberto
The world is a very dangerous place and if I have to send you to the bottom of the ocean to keep you safe, so be it. –Daniela
Go start a club, for losers! –Ercolé
What's wrong with you, stupido? –Luca
That guy kills things, for sure. What do you think he kills with those? –Alberto
Hey, stop looking. She's too beautiful for you. –Alberto
My name is Giulia Marcavaldo. We underdogs have to look out for each other, right? –Giulia
There's a million things you think you can't do. All you need is a chance to try. –Giulia
Something's fishy with you two! –Ercolé
This is too dangerous! They'll see us! –Luca
I doubt your school would even accept sea monsters. –Luca
You really are crazy! / Learned it from you! –Alberto/–Luca
So long evil empire of injustice. –Luca
I am so proud of you, and I am so mad at you! –Daniela
Luca Activity Pack
We've also got this fun Luca-themed activity pack for you. This Luca activity pack is full of Luca coloring pages and Luca activity pages to keep the kids entertained! Download the Luca Activity Pack.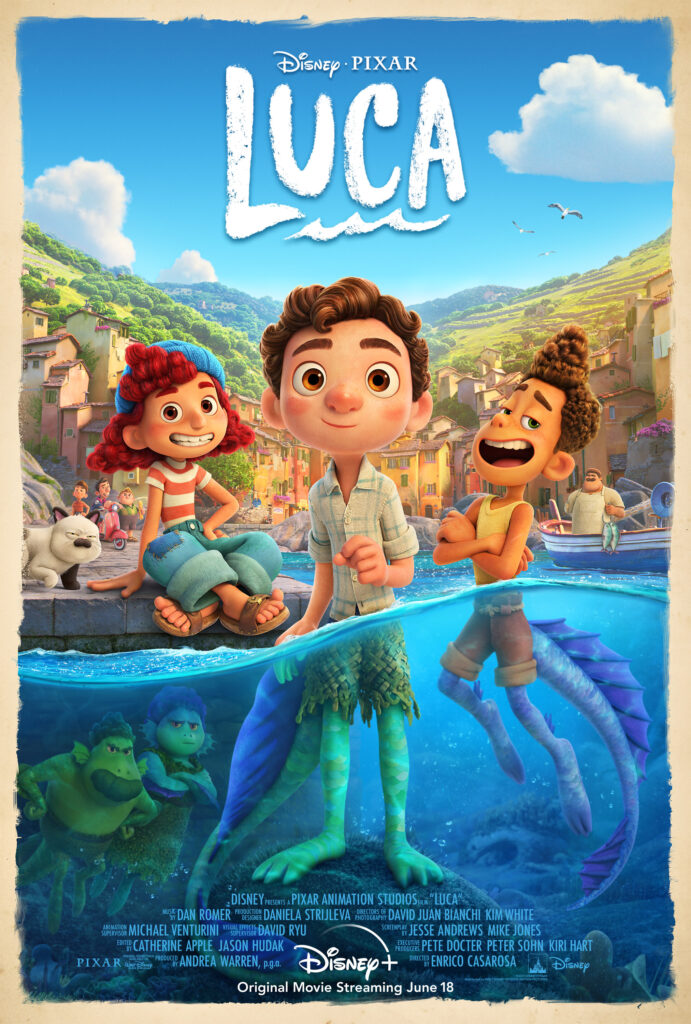 About Disney and Pixar's LUCA
Disney and Pixar's original feature film Luca is a coming-of-age story about one young boy's experiencing an unforgettable summer filled with gelato, pasta, and endless scooter rides. Luca shares these adventures with his newfound best friend, but all the fun is threatened by a deeply-held secret: they are sea monsters from another world just below the water's surface.
Did we get your favorite quote? Comment below and let us know!