Lin-Manuel Miranda's feature film directorial debut tick, tick…BOOM! follows Jonathan Larson, a young composer and playwright, as he struggles to find his voice amidst the day-to-day grind in NYC. One of the best quotes from tick, tick…BOOM! is about the cost of doing what you love.
It's expensive to make art.

–Jon
Doing what you love can be expensive, and not just in actual cash. Torn between the balance of making the art he loves and paying the bills to survive, Larson waits tables at the Moondance Diner by day while moonlighting 8 hours a night to finish his musical for a showcase performance that he believes may make or break his career.
If you're unfamiliar with the story, Larson died in the early hours of the day his Tony Award- and Pulitzer Prize-winning rock musical "Rent" premiered off-Broadway in 1996. Larson was a staple in an artistic community being ravaged by the AIDS epidemic in the 90s and is still a legend for his contributions; these incredible tick, tick… BOOM! quotes from the movie adaptation of the musical by the same name speak for themselves.
We've curated a list of the best quotes from tick, tick… BOOM! movie.
tick, tick…BOOM! Best Quotes
The sound you are hearing is not a technical problem. It is not a musical cue. It is not a joke. It is the sound of one man's mounting anxiety. I…am that man. –Jon
I'm a musical theatre writer. One of the last of my species. –Jon
So you know, lately, I've been hearing this sound. Everywhere I go, like a tick tick tick. Like a time bomb in some cheesy B movie or a Saturday cartoon movie. The fuse has been lit. The clock counts down the seconds as the flame gets closer and closer and closer until all at once… –Jon
This is Jonathan Larson's story. Before the Tony Awards, before the Pulitzer Prize. Before we lost him. Everything you are about to see is true. Except for the part he made up. –Susan
I have an original dystopian rock musical that I have spent the last 8 years of my life writing—and rewriting and rewriting. –Jon
I have rejection letters from every major and minor producer, theater company, record label, and film studio in existence. And in just over a week, I will be 30 years old. –Jon
In one week I'll be 30. Three-zero. Older than my Dad was when I was born. Older than Napoleon was when he…did something that was probably extremely impressive at the time; I'm not a historian. I'm a composer. Sorry, a "promising young composer." I should have kids of my own by now, a career, but instead I've been "promising" for so long I'm afraid I'm starting to break the f*cking promise. –Jon
So that's where we are. It's a Saturday night in January 1990 in my apartment on the edge of SoHo; I'm trying to work, trying to enjoy what remains of my extremely late 20s, trying to ignore the tick tick booms. –Jon
It's no big deal. What's 30? Just, you know, the end of youth. –Jon
Everyone's unhappy in New York. That's what New York is! –Jon
I realize I've forgotten how to play the piano completely. Holy shit, have I forgotten how to play the piano because I don't want to play Happy Birthday because I don't want to—Oh God—grow up? –Jon
Michael's moving out. He's making so much money he bought an apartment with the bathtub in the bathroom. –Jon
We know what happens to ideals. They're assassinated or corrupted or co-opted. It's 1990, for God's sake. It is not an exciting period. It is not a period of ferment. It's f*cking stodgy is what it is—conservative, complacent, obtuse, and unimaginative. Or, to put it another way: George Bush is president of the United States. –Jon
The lights from the prison barge flicker in her eyes. –Jon
6 a.m. The sky glows. Somewhere a bird chirps. I want to shoot it. –Jon
I want to write music. I want to sit down right now at my piano and write a song that people will listen to and remember—and do the same thing every morning for the rest of my life. –Jon
I sink into a soft leather seat. Michael guns 12 fuel-injected Bavarian-engineered market-research-funded cylinders across Houston Street. His new Beamer is f*cking awesome. –Jon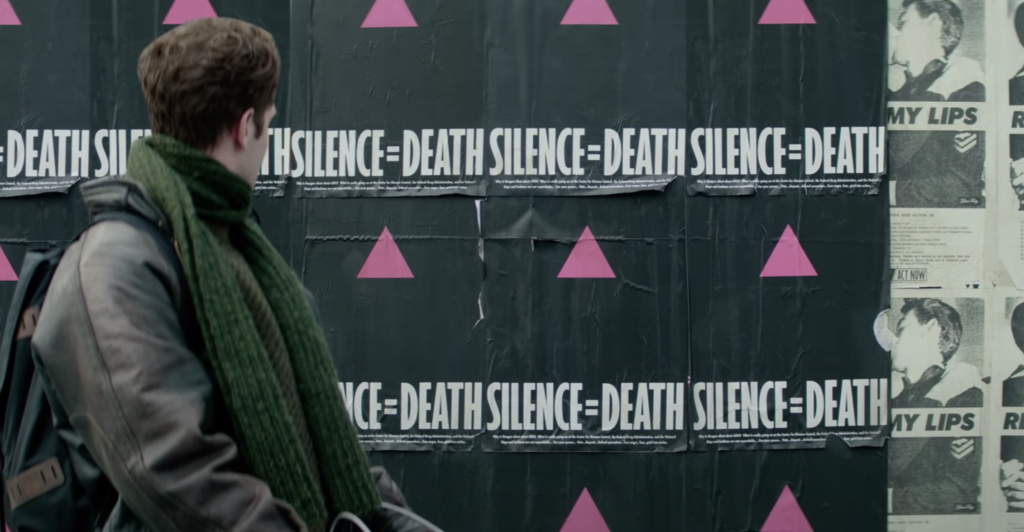 We zooooom past the inhabitants of S0Ho, wearing black, black, black, black. Past the East Village kids with purple, pink, green, blue spike-buzz cuts, jutting through deconstructed "SILENCE = DEATH" t-shirts. Past the Windex, the squeegees, the outstretched palms, the "Bowery Night Train" philosophers. How can I possibly leave this behind? –Jon
Once, at a seminar, on a day I will never forget, I got to have my work picked apart—and praised, a little—by my idol, a composer-lyricist so legendary his name may not be uttered aloud by me, St—– S——-. But I write musicals with rock music. A contradiction in terms. Broadway's about 60 years behind anything you hear on the radio. You can't put rock onstage—real rock, not warmed-over easy-listening pop, not plastic imitation 50s bubblegum. Nevertheless, that's what I'm trying to do with "Superbia." Could my show end up here? Is it good enough for Broadway, that magical street of dreams? Is it too good for Broadway, that shameless commercial whore? It's that raging mix of envy and contempt that's so…healthy. –Jon
I grew up on Tony the Tiger and Captain Crunch, but unlike other Boomer Juniors haven't progressed to more socially accepted fixes, like Ben and Jerry's. I go for the original high-powered numb-busting goodness of the Hostess Twinkie Snack Cake. The only problem is, it's humiliating to buy a Twinkie. I walk up to the counter feeling like I'm 17 and buying condoms for the first time. –Jon
They're snack cakes. They're not unlike rice cakes, only cylindrical and injected with cream. –Jon
Hi, yeah, I'll just take these, uh, AA batteries, and a pack of the Bic pens, and a "Wall Street Journal," and a "Mademoiselle"… –Jon
And four packages of Twinkies. –Clerk
Right. –Jon
Maybe this is it. Maybe I really have written the show that will reinvent musicals for our generation—the "Hair" of the 90s—the cultural lightning rod that will energize the 20-something generation, we "slackers," raised on the Brady Bunch and Reaganomics, armed with nothing but credit cards, VCRs, and "Interview Magazine," blowing like tumbleweeds through the 90s, fighting off the savage arrows of apathy, illiteracy, innumeracy, exploding Visa bills, eating disorders, sexually transmitted diseases, political correctness… –Jon
The apartment is warm and noisy. I realize I don't want to escape to the roof, or fly to Cuba, or hide in the bathroom. –Jon
The tick tick booms are softer now. I can barely hear them, and I think if I play loud enough I can drown them out completely. –Jon
I am a dancer. I'd still be a dancer if I lived in New England, but I'd have a dishwasher. –Susan
Jon? Are you weighing whether the trip up here is worth the cable TV? –Susan
How's Susan? –Michael
Okay. –Jon
Just okay? –Michael
She wants us to move to Cape Cod. –Jon
I am so sorry. –Michael
Honey, we always knew it's a little quirky for Broadway, and the cast is awfully big for Off-, and the futuristic thing means sets are expensive, and musical theater is Newark Airport and you're snowed in at Buffalo. And now, having plucked out your heart and eaten it like a piece of ripe fruit, I'll leave you to sweep up the fragments of your shattered dreams. Bye-bye honey! Happy Birthday! –Rosa
30's great. 30's like Newark Airport. –Michael
Newark Airport? –Jon
Hard to get to, but once you're here, fewer delays. –Michael
Mike spends way too much time traveling on business. –Jon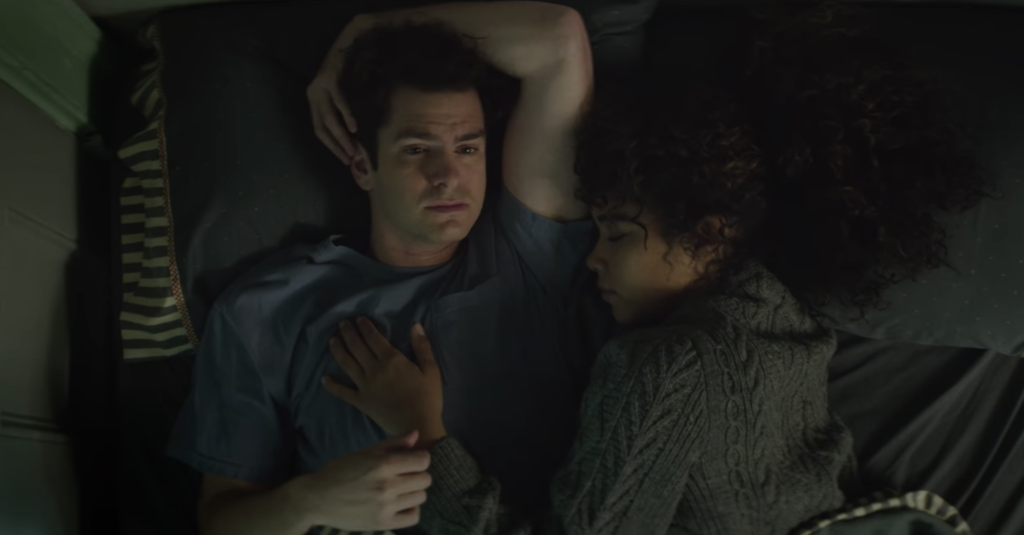 Has turning 30 always sucked? Or is our generation different because we've never grown up? Never had a real test. A Depression. A World War, Vietnam—maybe that's what I need. –Jon
Good idea. I'll try to arrange that for you. –Susan
That's not what I'm saying. –Susan
That's what you're inferring. –Jon
No, you mean that's what I'm implying. And I'm not implying it, you inferred it. –Susan
Check out the seat. –Michael
The seat? –Jon
…The seat is heated. And you can adjust it. –Michael
This is a car that allows you to adjust the temperature of your *ss. –Jon
What do you think? –Michael
Back home in SoHo, Michael is trying on one of three new Gucci belts he's just bought. –Jon
Well? –Michael
I don't know, Mike. I haven't owned three belts over the course of my entire life. –Jon
Try it. It's a good feeling. –Michael
I can't do this Mike. –Jon
Uh? –Michael
The theater, the music. I gave it my shot. I think I've given it an honest try, with all the talent and effort I've got. And it hasn't worked. I'm not sorry I tried. I'm proud of it, but now it's time to take a hard look at my situation and not be egotistical, not delude myself, just admit it's time to move on. I've been stuck. Everyone else, you and Susan, have kept moving. I'm the only one still here banging my head against the wall. My head hurts. I'm going to stop for a while. The thing is, I can always come back to it if I want when I'm older when I'm smarter when I've figured out a little more clearly what it is I want to do. …I feel better. Just hearing myself say it, I already feel better. –Jon
You're right. I think your heart is telling you something, and I think what you're saying takes courage. I think it takes courage to let all that stuff go. I'm proud of you. –Michael
You are? –Jon
No, of course not, you f*cking idiot. –Michael
It would be a tragedy to give up what you have. –Michael
Write the song, boo boo. –Michael
Fear is like Newark Airport. –Michael
Screw Newark Airport! –Jon
He tosses me a box. I open it. Three belts. Gucci? –Jon
Not Gucci. You're not a Gucci guy. But it's life-affirming to own multiple accessories, and I want you to experience that. –Michael
So what am I supposed to do now? –Jon
You start writing the next one. And after you finish that one, you start on the next. And on and on, and that's what it is to be a writer, honey. –Rosa
You just keep throwing them against the wall and hoping against hope that eventually, something sticks. On to the next one, maybe try writing about what you know. –Rosa
I just spent the last 8 years killing myself on a musical that isn't going to happen. I can't keep wasting my time, Mike. I turn 30 in two days. –Jon
I'm HIV+. I think I may know a thing or two about running out of time. –Michael
I think of our friends, so many. I think of their funerals. I think of their parents—not even 50—singing the Kaddish over their children. The ticking is so loud now, I can't hear anything. –Jon
Did we include your favorite tick, tick… BOOM! quote? What do you think is the best tick, tick… BOOM! movie quote? Leave a comment below!