It seems to be the season for binge-watching TV shows. While we're all cooped up for a little while, my tweens and teens have put together a list of their favorite TV series.
This post contains affiliate links.
Whether you're streaming on Disney+, Netflix, Hulu, or something else, we have the hottest series in our list of Best Shows for Tweens and Teens to Binge Watch Right Now.
Best Shows for Tweens and Teens to Binge Watch Right Now

That's So Raven
Where to Stream: Disney+, TV-G
No ordinary teenager; Raven Baxter can see glimpses of the future! Watch her schemes and misadventures as she enlists the help of friends, including best friends Eddie and Chelsea, to change life's little outcomes. Raven's younger brother, Cory, is obsessed with money and creates get-rich-quick sche
mes to try to earn cash.

Lemony Snicket's A Series of Unfortunate Events
Where to Stream: Netflix, TV-PG
This series follows the tragic tale of three orphans—Violet, Klaus, and Sunny Baudelaire—who are investigating their parents' mysterious death. The siblings are saddled with an evil guardian named Count Olaf (portrayed by Emmy-winning actor Neil Patrick Harris), who will do whatever it takes t
o get his hands on the Baudelaires' inheritance. Violet, Klaus, and Sunny must outsmart Olaf at every turn, foiling devious plans and disguises. The series is based on the best-selling series of books by Lemony Snicket (aka Daniel Handler).

The Good Place
Where to Stream: Netflix, TV-PG
When Eleanor Shellstrop finds herself in the afterlife, she's both relieved and surprised that she's made it into the Good Place. But it doesn't take long for Eleanor to realize she's there by mistake. She hides in plain sight from the Good Place's architect, Michael, and his all-knowing assistant,
Janet. Her seemingly perfect neighbors, Tahani and Jason, and open-hearted soul mate, Chidi, help her realize that it's never too late to change. With the help of her new friends—and a few enemies—Eleanor becomes determined to shed her old way of life in hopes of discovering a new one in the afterlife.

Nailed It
Where to Stream: Netflix, TV-PG
Home bakers who have a poor track record in the kitchen seek redemption — and cash — on this series. In each episode, three contestants try their hand at re-creating edible masterpieces. The projects don't always turn out great, but whichever amateur baker comes closest to a successful dessert by the end of the episode takes home the $10,000 prize, which they might want to use on baking lessons. Comic Nicole Byer and renowned pastry chef Jacques Torres host the culinary competition that features such challenges as painting self-portraits on cookies.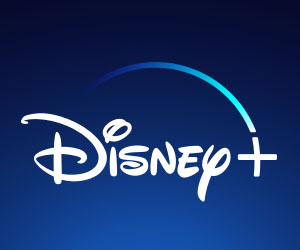 High School Musical: The Musical: The Series
Set at East High School, "High School Musical: The Musical: The Series" introduces members of the drama club and their faculty advisers as they work their way toward the opening night of their school's first-ever production of "High School Musical: The Musical." New romances blossom, old friendships
are tested to their limit while new ones are formed, rivalries flare, and lives are changed forever as these students discover the transformative power that only high school theater can provide.

Degrassi Next Class
Where to Stream: Netflix, TV-PG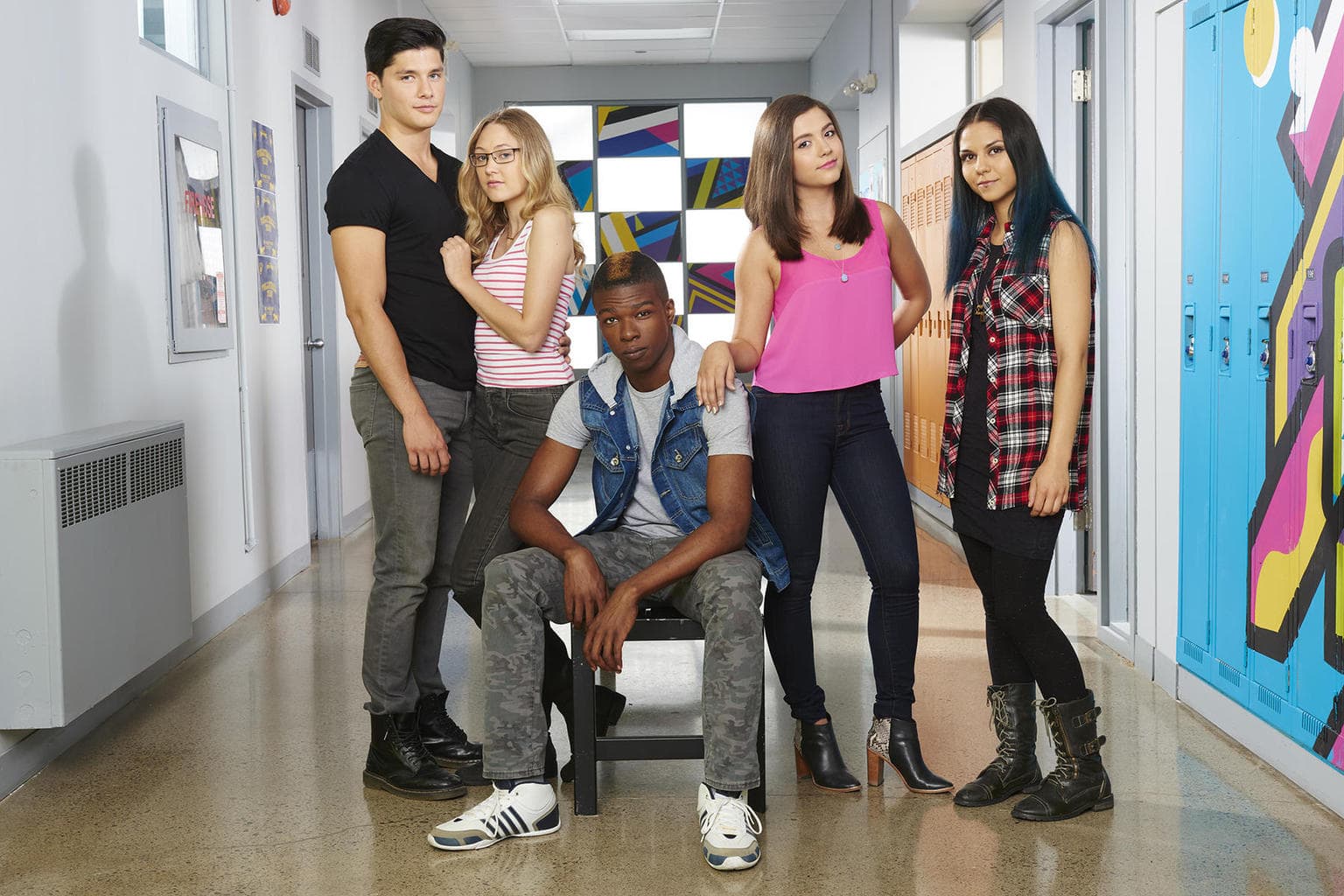 Degrassi: Next Class follows the lives of the students from Degrassi Community School, a fictional high school in Toronto.
Chilling Adventures of Sabrina
Where to Stream: Netflix, TV-14
This adaptation of the "Sabrina the Teenage Witch" tale is a dark coming-of-age story that traffics in horror and the occult. In the reimagined origin story, Sabrina Spellman wrestles to reconcile her dual nature—half-witch, half-mortal—while standing against the evil forces that threaten her, her family—including aunts Hilda and Zelda—and the daylight world humans inhabit. Kiernan Shipka ("Mad Men") leads the cast in the titular role of the show that is based on a comic series of the same name.
Stranger Things
Where to Stream: Netflix, TV-14
In 1980s Indiana, a group of young friends witness supernatural forces and secret government exploits. As they search for answers, the children unravel a series of extraordinary mysteries.

Friends
Three young men and three young women—of the BFF kind—live in the same apartment complex and face life and love in New York. They're not above sticking their noses into one another's business and swapping romantic partners, which always leads to the kind of hilarity average people will never e
xperience—especially during breakups.
The Office
Where to Stream: Netflix, TV-14
This US adaptation, set at a paper company in Scranton, Pa., has a similar documentary style to that of the Ricky Gervais-led British original. It features the staff of Dunder-Mifflin, a staff that includes characters based on characters from the British show (and, quite possibly, people you work with in
your office). There's Jim, the likable employee who's a bit of an everyman. Jim has a thing for receptionist-turned-sales rep Pam (because office romances are always a good idea). There's also Dwight, the successful co-worker who lacks social skills and common sense. And there's Ryan, who has held many jobs at the company.

All-American
Where to Stream: Netflix, TV-14
Spencer James is a rising high school football player and A student at South Crenshaw High, but when coach Billy Baker recruits him to join his team in Beverly Hills, Spencer's mother, Grace, and his best friend, Coop, convince him it's an opportunity he has to seize. Forced to move in with Billy an
d his family to protect his transfer permit to Beverly, Billy's son Jordan, who is also the starting quarterback, is less than thrilled to be sharing his father's attention — or the team spotlight. While Spencer struggles to find his footing, he makes an unlikely friend in Jordan's sister, who is struggling with her own demons.
Where to Stream: Netflix, TV-14
Feisty young food blogger Gabi is desperate for a job. When she finds out wealthy tech entrepreneur Josh needs a personal chef, she wants the position. But Gabi must prove herself to Josh's aide, Elliot, who would rather have his boss hire a famous chef. Gabi gets help from best friend Sofia and Jos
h's housekeeper, Yolanda, in order to turn the opportunity into employment…and maybe love. Actress Ashley Tisdale ("High School Musical") is an executive producer of the comedy series.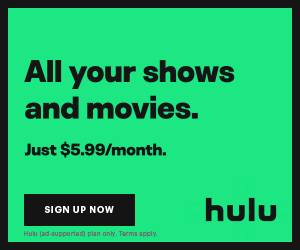 Grey's Anatomy
Where to Stream: Netflix, Hulu,
TV-14
The medical drama series focuses on a group of young doctors at Seattle Grace Mercy West Hospital, who began their careers at the facility as interns. One of the young doctors and the show's namesake, Meredith Grey, is the daughter of a famous surgeon. Grey struggles to maintain relationships with h
er colleagues, particularly the hospital's one-time chief of surgery, Richard Webber, due to a pre-existing relationship between them—Webber and Meredith's mother had a personal relationship when Meredith was young.

The Fosters
Where to Stream: Netflix, TV-14
Teenager Callie Jacob is placed in a foster home with a lesbian couple and their blend of biological, adoptive, and foster children.

Pretty Little Liars
Four friends band together against an anonymous foe who threatens to reveal their darkest secrets, while also investigating the disappearance of their best friend.

On My Block
Where to Stream: Netflix, TV-14
A coming-of-age story about four bright, street-savvy friends navigating their way through high school in the gritty inner city of South Central Los Angeles. Dealing with the danger of getting their friend out of a gang and friends turning into romance, danger is constant.
What are your tweens and teens watching? Comment below!