Happy Halloween! Who doesn't love a good creepy beverage for Halloween?! This Bloody Hot Chocolate recipe is the perfect evil addition to your Halloween party or Halloween-themed fun.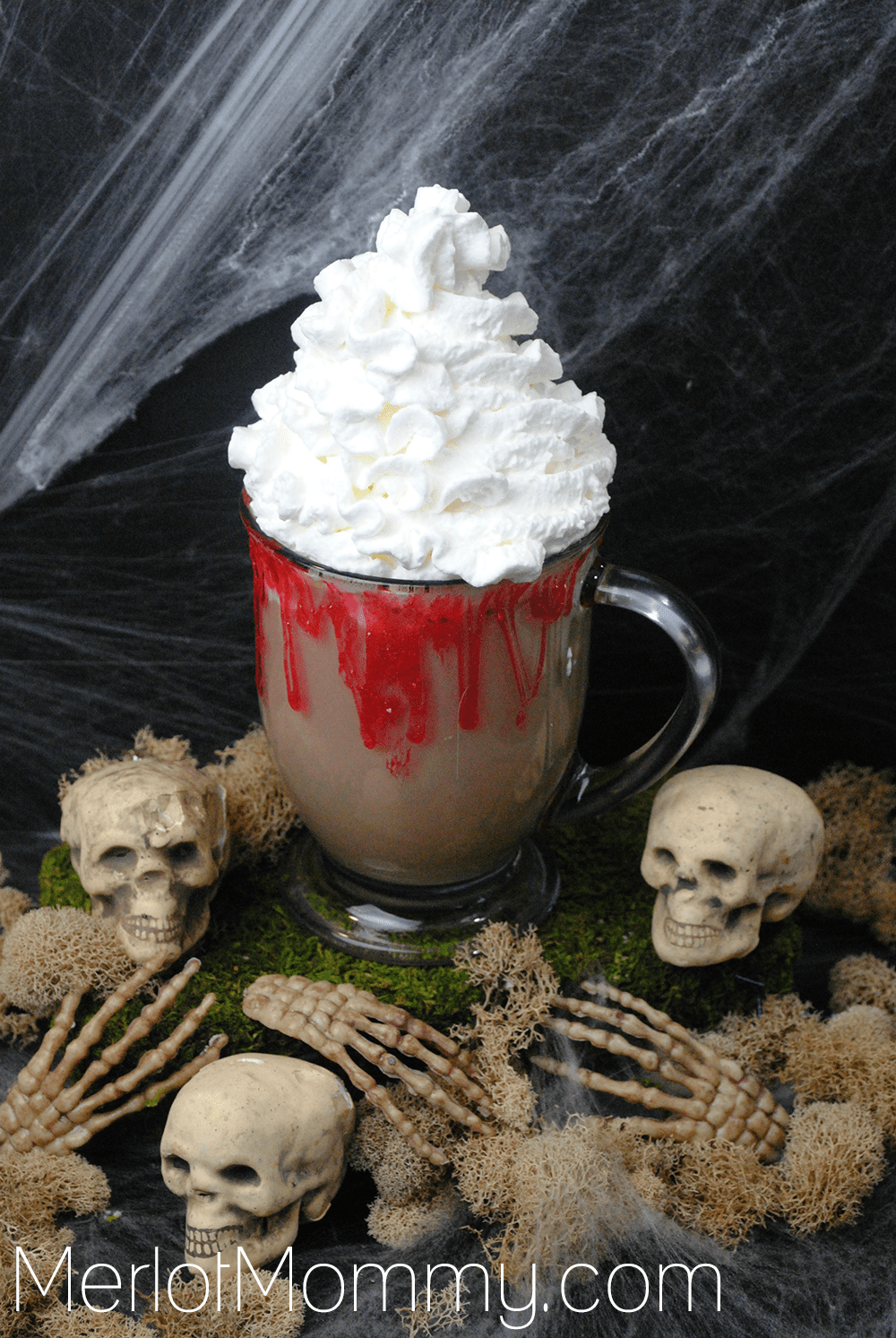 This post contains affiliate links, meaning that when you click on a link that we recommend, we may receive a small commission if you purchase a product. We wouldn't be doing our job to pay the bills if we didn't monetize somehow!
Bloody Hot Chocolate
Ingredients

Instructions
Take your coffee mug and drizzle the red gel on the rim to make it look like dripping blood.
Using a large saucepan over medium heat, melt the chocolate chips along with the evaporated milk.
Let the chocolate melt stirring constantly.
Then stir in whole milk simmer for 2 minutes.
Top with whipped cream.