If you love whole grains and healthy food options, you've surely seen the Bob's Red Mill label on products throughout the U.S. Last month, I had the opportunity to learn more about the Bob's Red Mill natural stone ground whole grain products and tour the factory and world headquarters in Milwaukie, OR. They are open for tours to the general public, but I joined a group of local bloggers for a behind-the-scenes tour that isn't available to the public.
Bob's Red Mill in an employee-owned company based on the premise of simple processed natural foods. "John Goffe's Mill" book was the inspiration that got Bob started in the business of making a living milling. The story helped Bob focus on his ideas about a healthy lifestyle and nutritious freshly-ground grans. There's even a display dedicated to it in the tour.
We had the honor of meeting and chatting with Bob himself. What an amazing man.
Walking through the offices, you'll even see taste testing…we sampled two different types of brownie mix and gave our opinions as to which we liked better. I'd love to work in a place where I got to taste food all the time.
Bob and the employees truly care about the product they produce. If you didn't know, Bob's has relationships with small farmers from across the country. They source the best grains framed using the best practices. GMO testing is a hot button in the media today. Bob's Red Mill tests the corn and soy that comes into the mill to ensure that it is non- GMO. They use Heritage Feed, which is non-GMO, but non-GMO isn't on all of their labels yet. They are part of the Non-GMO Project and working toward verification, but it is a time-consuming and expensive process.
Did you know the Bob's also offers one of the largest lines of organic whole grain foods in the country? When you see the 'USDA Organic' label on Bob's Red Mill products, you'll know that in order to earn and keep that label, Bob's Red Mill had to complete a rigorous certification process through the USDA's National Organic Program. They also clean using the elevated green organic standards. The factory is being cleaned all the time. They are continually being inspected and audited. They received a 98% rating from their last Annual Food Safety Sanitation and Food Manufacturing audit, an excellent rating indicating they are one of the cleanest manufacturing facilities on all of the West Coast.
Bob's Red Mill is Environmentally Friendly
Bob's Red Mill is also green and environmentally friendly. If you are trying to be green, look for the red. The grain sweepings go to farmers for animal feed. They don't hold back stock. All orders from distributors are made to order, so at any given time, about 90% of the product produced goes straight toward filling those orders. This means no food to sit on the shelves and expire. All of their boxes for packaging are sustainable boxes. All of the food grade bags are recycled but not reused due to cross contamination issues. You can't have a bag holding brownie mix that was used for corn…what of the person buying the brownie mix is allergic to corn? Corn isn't going to be on the ingredient label of that brownie mix. For the same reason, no nuts are used on the stone mills due to allergies.
Bob's Red Mill Offers Gluten-Free Products
Did you know that Bob's Red Mill also offers a large line of gluten-free products? They even have their own gluten testing laboratory—one of the only food manufacturing companies that test in house. The legal limit for gluten-free products is 22 parts per million (ppm). Most of products at Bob's Red Mill come in at 5 ppm significantly lower than the legal limit and barely traceable. It takes about 5 hours for the gluten-free products to be tested. During the busies harvest season, they get about 9 or 10 shipments a day. That's a lot of gluten-free testing! There are also rooms dedicated solely to gluten-free products to avoid any cross contamination.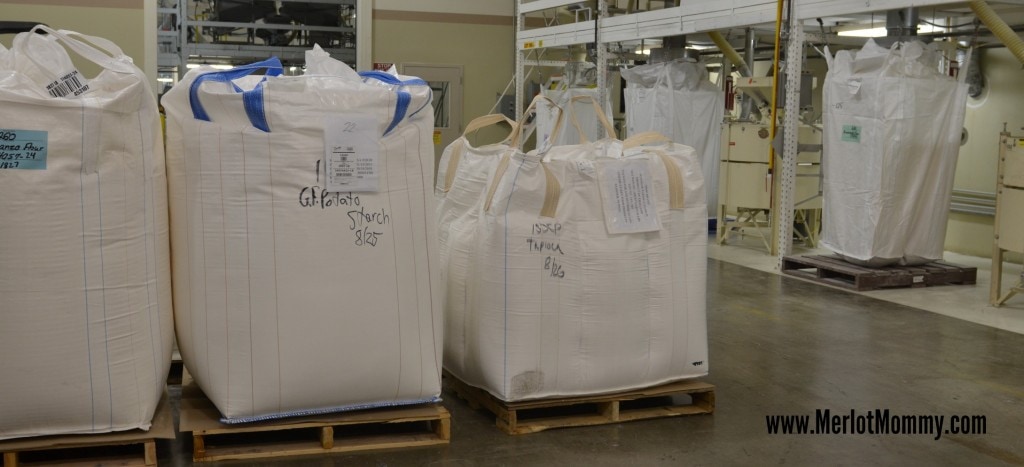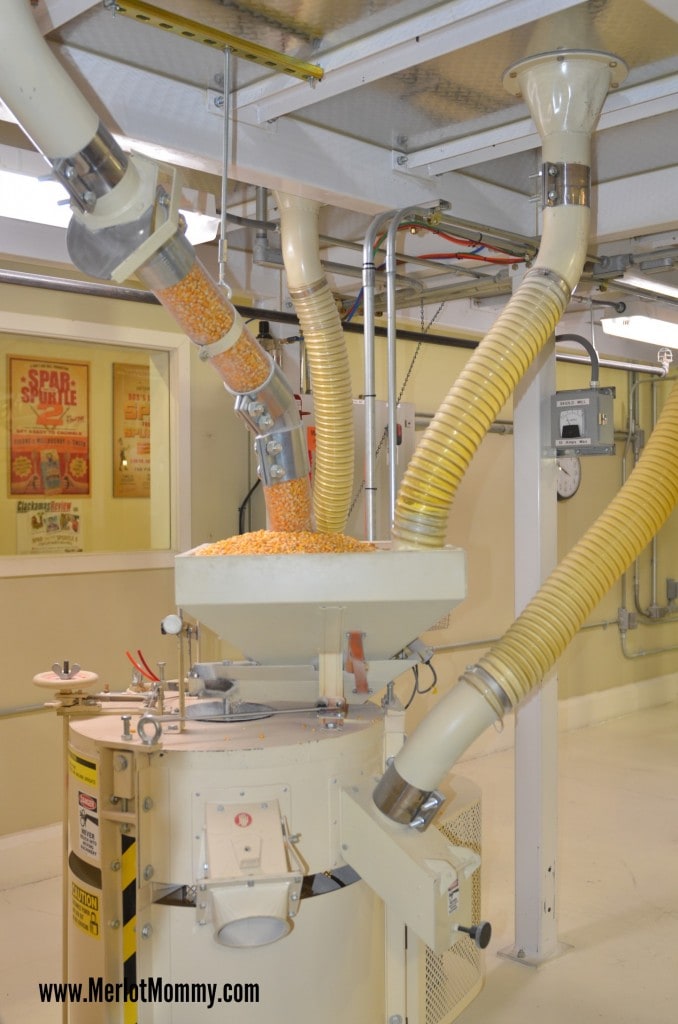 Bob's Red Mill Restaurant and Factory Store
If you have time, stop by the factory store and restaurant, just down the street from the factory. They offer a delicious assortment of breakfast and lunch items (like my tasty chili and biscuit, below) as well as coffee and other beverages. Bring your own bulk containers or purchase them at the store to load up on your favorite products.