Summer is here and it's the perfect time for a deliciously refreshing cocktail paired with a popsicle. This Cherry and Rum Moscow Mule Cocktail + Popsicle is the perfect thing for a hot summer's day.
Affiliate links included for some items. As an Amazon Associate, I earn from qualifying purchases.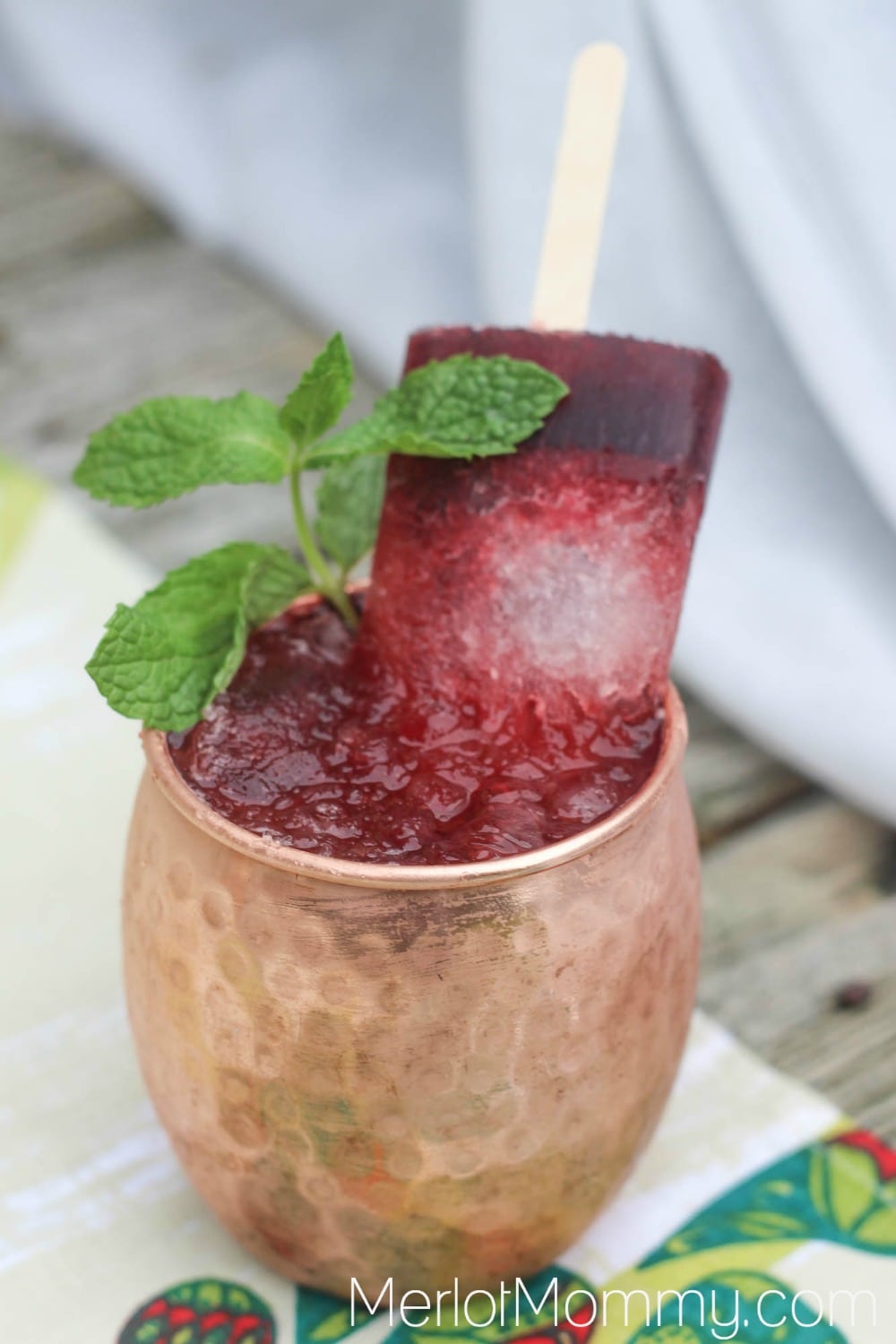 Cherry and Rum Moscow Mule Cocktail + Popsicle
Cherry & Rum Moscow Mule Ingredients:
1/2 tablespoon Country Time Lemonade Mix
1.5 ounces Krakken Dark Spiced Rum
2 ounces R.W. Knudsen Just Tart Cherry Juice
Sprig of fresh Mint
Crushed Ice
Cocktail Directions:
In a cocktail shaker combine lemonade mix, dark spiced rum, cherry juice, crushed ice.
Secure the lid of the cocktail shaker tightly and continuously shake for 30 seconds.
Remove lid and strain into a traditional copper mug filled with crushed ice.
Garnish with a sprig of fresh mint.
Serve.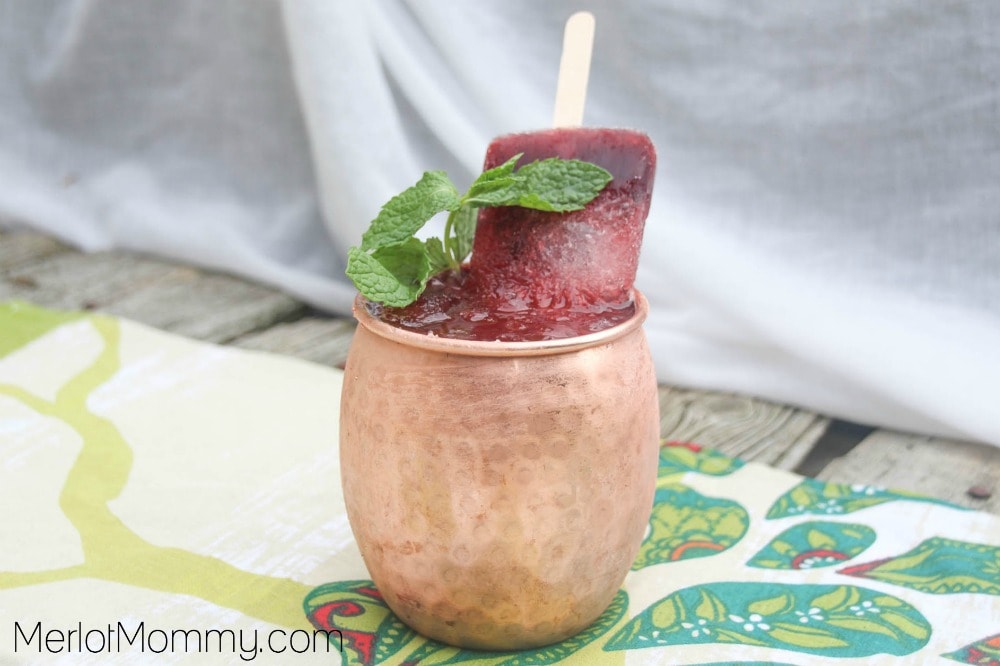 Cherry & Ginger Beer Popsicles Ingredients and directions:
Note: The following ingredients reflect how much goes into each popsicle mold.
1 ounce Fever Tree Ginger Beer
Place 1 ounce of ginger beer into each popsicle mold and freeze for an hour.
Remove molds from the freezer and add the following: 0.5 ounce Krakken Dark Spiced Rum and 1/2 ounce R.W. Knudsen Just Tart Cherry Juice (or just add juice to the fill line).
Return molds to the freezer and freeze for 2–3 hours or overnight.
Remove from the freezer and remove popsicles from their molds by running tepid water over the mold to release the frozen popsicles.
Serve with the cocktail or separately.
Drink responsibly and never drink and drive.