I was invited to visit the ClubSport Oregon in Tigard. All opinions are my own.

If you're looking for a sports and fitness center that is family oriented, ClubSport Oregon in Tigard is the center to check out. This a family-friendly health club features a 17,000-square foot fitness center, a rock wall, EDGE performance training center, a full aquatics center, a 'Kids World' facility, massage therapists, specialized trainers, and a restaurant/bar, physical therapy, and much more. The amenities are insane. Simply amazing. Read on for just a highlight of a few of the many amenities ClubSport Oregon has to offer.
I took a preview day of the club with my kids to check out their amazing amenities and explore their group classes and massage treatment, while my kids swam, checked out the Kids World center, did a guided Rock wall climb, and then we joined back up for lunch in the café.

Classes and the ClubSport App
ClubSport offers over 100 group fitness classes each week and you can get the schedule right through the ClubSport App on your iPhone or Android phone. As a busy mom, I find that super convenient and a huge selling point. I hate having to go to a website and download a pdf file of that week's available classes. Yay for technology and the modern world! And the schedule for all other classes is available on the app, not just the group fitness classes, so whether you are interested in the Kids World classes or aquatics classes, you can get them all in one easy place.

Ascent Climbing Center Rock Wall
The ClubSport Ascent Climbing Center is the largest indoor rock climbing facility in Oregon. Featuring bouldering areas as well as top roping and lead climbing routes for all levels, my kids loved the guided Rock wall climb. Even my surly pre-teen had a good time. For an hour, my kids climbed and belayed. They had all climbed before, so they knew what to expect, but there is instruction, guidance, and support from the instructors all along the way, so whether you've never touch a rock wall, or you are a pro, there's something for all levels. The Ascent Climbing Center features up to 45-foot tall walls and 11,500 square feet of textured climbing surface designed by Radwall and is the host site for USA Climbing and American Bouldering Series competitions.

Aquatics
My kids loved the pool time at ClubSport Oregon features and outdoor recreation pool with a water slide as well as the indoor six-lane lap pool we swam in. They also offer private and group swim lessons, Aqua Exercise Classes and Swim Clinics, a Masters Swimming Program, and a non-competitive Swim Team.
Kids World
ClubSport Oregon offers a 9,400-square foot licensed childcare center for children 6 weeks to 12 years. They offer separate rooms for infants, toddlers, and older kids with games, crafts, and other age-appropriate programs. The schedule of activities, such as fitness and exercise classes, changes throughout the day so your kids aren't doing the same activity the whole time they are there. And depending on your level of membership, Kids World care is free. They also offer Birthday Parties and Spring, Summer, and Winter Camps, as well as Parent Night Out options.

Court Sports
Club Sports has numerous courts available for squash, racquetball, handball, basketball, and volleyball. You can reserve time and use the courts during open court time. Challenge your friends and fellow club members and get a fast-paced workout in their court sport clinics, leagues, and tournaments. My kids loved that the basketball courts had a free court option where you could play freely.

Dining Options: Restaurant, Sports Bar, and Café
When you spend a day at the gym, you're bound to get hungry. We love that ClubSport Oregon offers so many healthy, filling, and affordable dining options. The smoothies from the Smoothie and Coffee bar were delicious. For lunch, we sat at the cafe and grabbed salads and burgers. There is also food service available at the outside pool during the summer.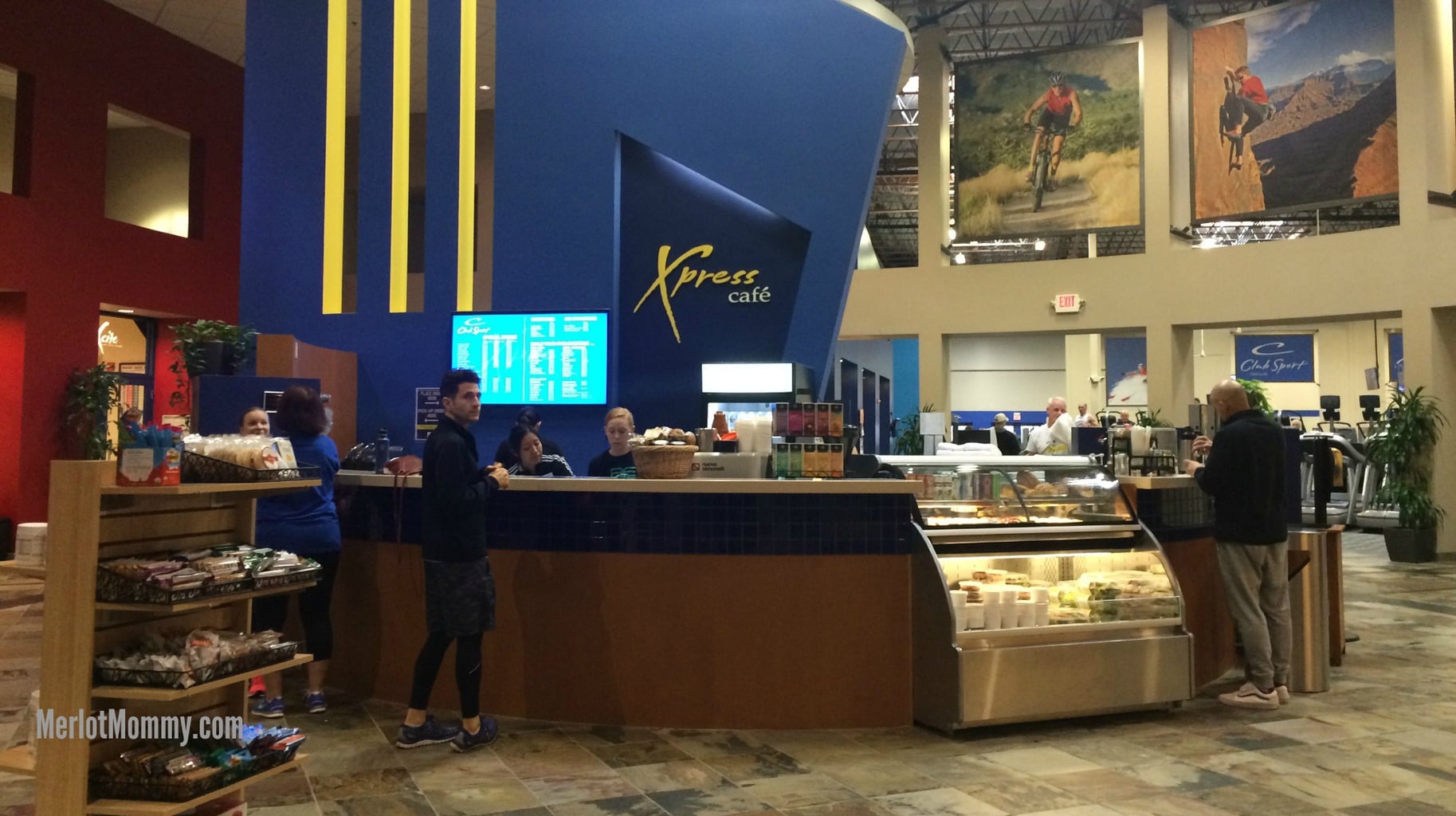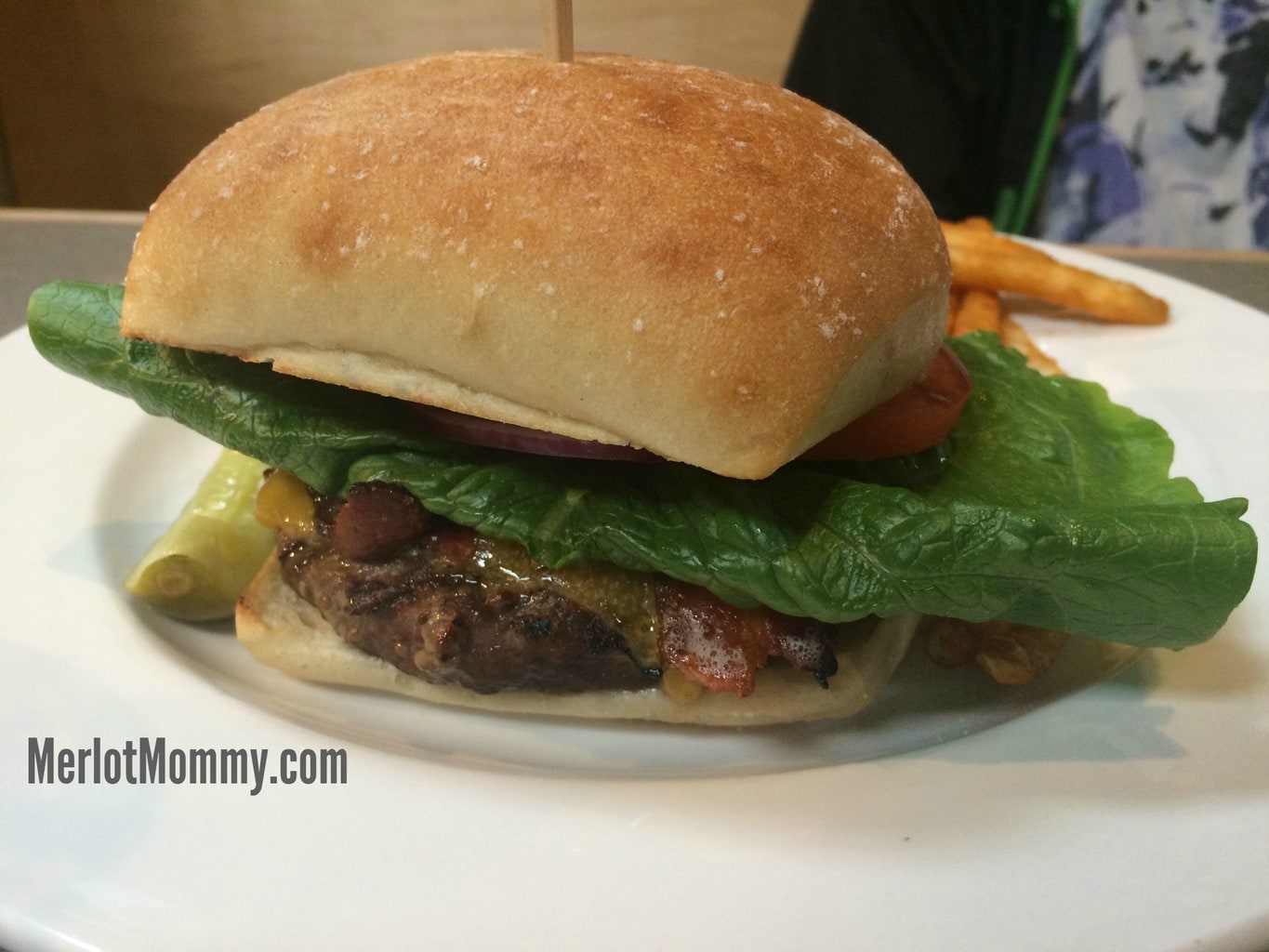 Massage Therapy
ClubSport Oregon offers massage therapy on site as one of their amenities. Their therapists are talented, and I love that I can work out and get a massage right after. My kids can stay at Kids World while I get a massage. How many times as moms and dads do we not take the time to do pamper or care for ourselves because child care is an issue? It's not an issue with a ClubSport Oregon membership, because child care can be included with your membership.