Got skills? My Amazon Echo Plus 2nd Gen with Alexa sure does. In fact, Alexa has over 50,000 skills and counting. If you follow the blog regularly, you know we love our smart home tech. If it makes my daily life easier, I'm in. As a mom of 4 with a business and a working spouse, even saving a few minutes here and there can really add up. Thanks to my new HP Tango Printer and my Amazon Echo Plus 2nd Gen with Alexa I've hacked some ways to save more minutes in my day. I love being able to control my smart home with Alexa!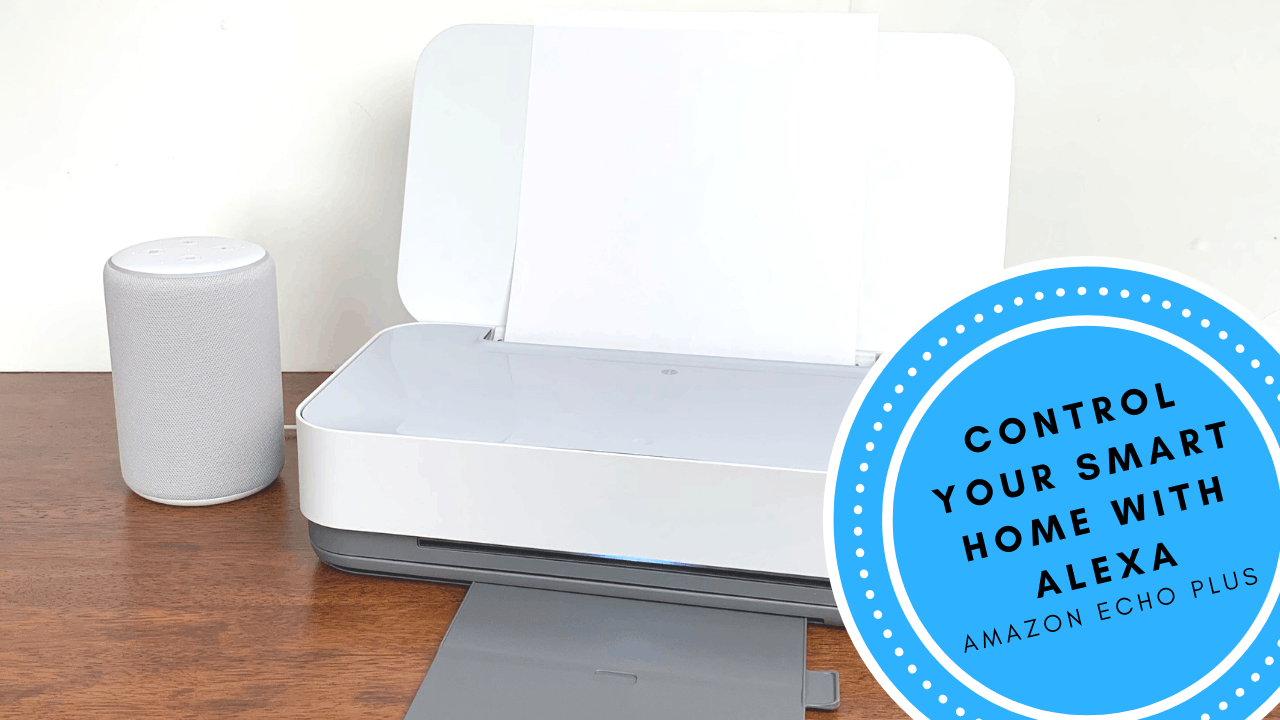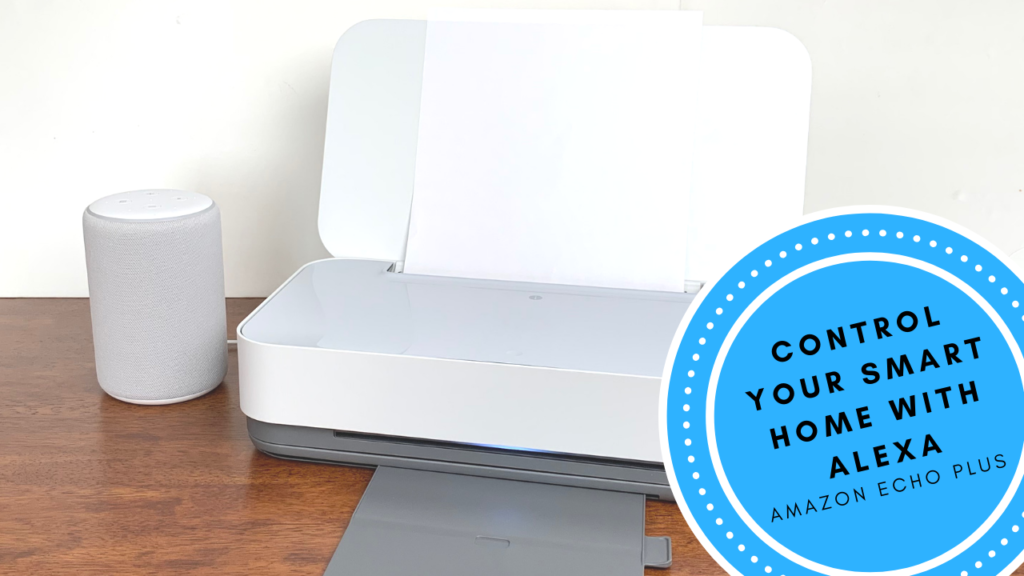 Thanks to Best Buy for sponsoring this post on HP Tango Printer and Amazon Echo Plus. As always, all opinions are my own.
Control Your Smart Home with Alexa
Alexa has skills!
With over 50,000 skills and counting, Alexa is always getting smarter. Skills are like apps and let you do more—you can play Jeopardy, meditate with Headspace, or view your favorite beaches with Surfline. Just say, "Alexa, help me get started with skills." You can even create your own skills with Alexa Skill Blueprints.
HP Tango Wireless Instant Ink Ready Printer
We've been fans of the HP Smart App for years. The HP Tango Printer is built to match the way you live and designed for use with the HP Smart app. Tango helps you stay a step ahead by connecting and printing from any device, anywhere.
With HP's Easy Replenish program,
you'll automatically receive shipments of the ink you need. The printer monitors its own ink levels, so you'll only receive ink when you need it. Only on HP Tango can you print free photos, up to 5″ x 7″, from your smartphone when you enroll in HP's Instant Ink service.
HP Tango works with Amazon Alexa, Google Assistant, and Cortana, as long as you own a compatible separate device.

Voice Control Your HP Tango Printer with Amazon Echo Plus 2nd Gen
With the HP Tango Printer and Amazon Echo Plus 2nd Gen, you can use voice control to control your printer with Amazon Alexa. Enable Alexa Skills and say, "Alexa, ask my printer to print a coloring page." Alexa Skills can print coloring pages, custom shopping and to-do lists, and crossword puzzles.
As a smart home enthusiast, this is such a timesaver! I can ask Alexa to add items to a shopping list throughout the week and leave it printed for my husband to grab groceries after a swim meet during the week. As I'm getting ready to head out of town on my last trip, I often remember last-minute items that I need to pack. I can have Alexa create a custom to-do list of items to pack as I go along and then ask her to print it when I'm ready to do my final packing. I never have to go find a pen and paper or stop and open my phone to take notes. The list is all in one place and formatted to be printed as a check-list of items to be done.