If you are headed to the Osa Peninsula, remember you are visiting the rainforest. It's hot and humid all times of the year there, and sometimes, it's more humid and wet than other times of the year—you need this travel packing list for Costa Rica. Other parts of Costa Rica will likely use similar guidelines, but higher elevations may need some clothing for cooler weather, and metro areas may need some slightly nicer clothing. Make sure to research where you are headed, but here's a great Costa Rica packing list to help you plan your vacation so you'll know what to pack for Costa Rica.
This post contains affiliate links. Originally posted Nov. 2015. We periodically update and republish this post to ensure its relevance.
17 Essentials to Pack for Your Costa Rica Vacation
Ziploc Bags
When I packed my suitcase, I packed all of my clothes in Ziploc bags
to keep everything from being damp and made sure all of my small electronics also had Ziploc bags to keep them from the moisture. Seriously, you have no idea how much moisture you'll see in the rainforest at the edge of the ocean in October in Costa Rica until you go. Between saltwater air and rainforest, everything is damp. Your clothes for Costa Rica will also be damp, so grab the Ziplocs. This is one of the most essential items on your Costa Rica packing list.

Clothing
Keep it casual, as a general rule. Unless you're in a metro area such as San Jose, Costa Rica is a very casual country. Comfortable shorts, tops, and sandals are adequate for most instances. Simple sundresses are a good choice for women and nicer shorts and collared polo shirts for men if you want to go out for dinner. Flip flops
are good for footwear, with nicer sandals for going out to eat.
If you are planning to visit Puerto Jimenez, Drake Bay, or the Caribbean Coast, these areas are extremely hot and humid (rainforest anyone?), so you'll need lightweight clothes. Better than simply lightweight is clothing that wicks away moisture and dries quickly if you have it. You'll definitely want to pack your bathing suit
, too!

Lightweight Waterproof Jacket or Raincoat
The rainy season in Costa Rica is May through November, though it can rain at any time of year in many areas, especially during hurricane season. It's a good idea to pack a lightweight rain jacket
(or a poncho) no matter where you're going and what time of year you are visiting, especially if you're visiting anywhere on the Osa Peninsula.

Sunscreen
Sunscreen is a must, and sunscreen
is crazy expensive compared to the U.S., so bring it with you.

Bug Spray
There are mosquito-borne illnesses in Costa Rica like Dengue Fever so you'll want to be protected. Mosquitoes are at their worst during the rainy season but are bad at other times of the year, too. The Central and Southern Pacific, Osa Peninsula, and Caribbean Coast (Cahuita, Tortuguero, and Puerto Viejo de Talamanca) are probably the most prolific for mosquitoes. Zip-away pants
can be helpful if you plan to hike (you can remove the bottoms and have your shorts afterward), but make sure you have lots of bug spray
with DEET to protect you. You can buy it in-country, but like sunscreen, it is much more expensive than in the U.S.

Sunglasses and a Sun Hat
Plan to be a beach bum? Make sure you're protected from the sun. A nice wide-brimmed sunhat
will help. You can usually find these at souvenir shops, too. Baseball hats and visors are good options. Sunglasses
will protect your eyes from the UVA/UVB rays.

Water Shoes or Waterproof Sandals
Waterfalls and rocks are slippery if you plan to visit them. They are also great for white water rafting, short hikes, and other moderate activities. I have these KEENS
and love them. They are great for all sorts of beach activities and ziplining.

Spanish Dictionary
While English is widely spoken in many of the major tourist destinations, you're guaranteed to run into people who only speak Spanish. Drivers of shuttle vans, buses, and cabs, and the like are generally only Spanish speaking. If you don't speak the native language, a pocket dictionary or guide with some common phrases can be helpful. Google Translate can do in a pinch if you have a global cellular data plan. This Lonely Planet Spanish Phrasebook & Dictionary is a great travel Spanish dictionary.
Dry Bag
A dry bag is a good idea if you're planning on partaking in water sports such as SUP, white water rafting, or kayaking, and if you plan on going on a tour like dolphin watching or snorkeling. They are also good for simply keeping the humidity off your electronics such as your camera and laptop. Available in a variety of sizes, dry bags range in sizes, from iPhone-sized pouches to 5-gallon bags. I love my JOTO Universal Waterproof Case
.
Here is a link to a good assortment of dry bags
.
In a pinch, a large Ziploc bag
is better than nothing.
You'll also want to keep the inside moisture-free. Bring some of those silica packets from inside old shoe boxes or other packaging to absorb any moisture that might accumulate.
While I was in Costa Rica last month, my laptop died from the humidity, and even a Ziploc bag with rice couldn't help it in the jungle. You've been warned.
Money Belt
While Costa Rica is generally a safe country, like anywhere else in the world, petty crime does happen. Money belts and passport holders are always a good idea. They are especially important for bus travel.

Portable Medical Kit
Anytime you travel to a foreign country, you should have a small portable medical kit with basic first aid items for minor injuries while hiking such as cuts, scrapes, or stings. You'll probably want one with a waterproof case, and if it doesn't come with them, you'll want to add some things such as Tylenol, tweezers
, and nail clippers
. Anytime I travel to a foreign country or a remote area where hospitals and clinics aren't nearby, I travel with a medical kit. It just makes sense. I'd rather be prepared than sorry later. My doctor gave me an International Travel Medical Kit
for free when I got my updated vaccines, but you can order one online, too.
Flashlight or Headlamp and Batteries
In remote destinations such as the Osa Peninsula, Drake Bay, or Tortuguero, you'll want a flashlight or headlamp
. Outdoor lighting (and indoor lighting for that matter) is used less in these places than what you're used to. And in the jungle, the moon doesn't shine through the fauna so well at night. I love the headlamp
with the red LED so you can hunt for sea turtles and other wildlife at night.
Camera Gear
If you bring your camera gear, make sure you have a great bag to carry your gear protected. If you are bringing a GoPro
or something like that, grab a Waterproof Camera Float (2-pack) Floating Camera Strap so you don't have to worry about your GoPro sinking to the bottom of the ocean. It happened to a blogger friend recently. You can attach it to the JOTO, too.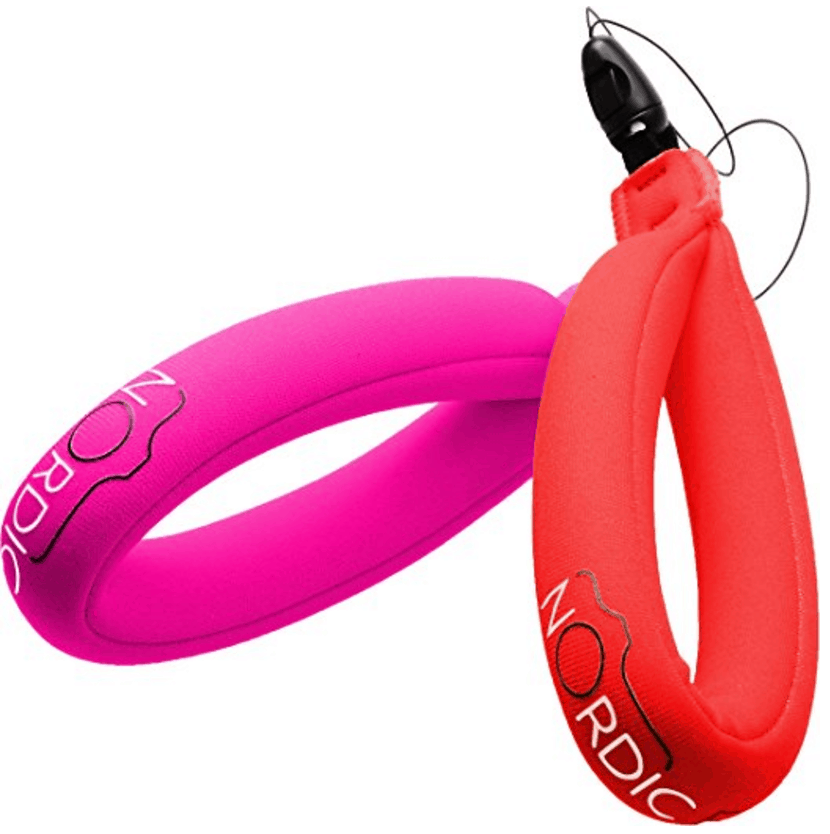 Face Masks and Hand Sanitizer
It wouldn't be 2021 if there wasn't the caveat that you need to travel with face masks and hand sanitizer/sanitizing wipes. Given how humid Costa Rica will be, you'll want several lightweight, breathable face masks that you can rotate through because you will likely need to change them out frequently.
We've created a handy printable list with these 17 Essentials to pack for your Costa Rica Vacation. Download the free packing list here.