What better way to complement a weekend at D23 Expo than to take a few evening trips to Disneyland and Disney's California Adventure? The Marvel-lover in me was so excited to check this out!

Experience Summer of Heroes – Disney California Adventure
Summer of Heroes is a blockbuster season of heroic encounters in Hollywood Land with all-new experience for the hero in you.
We have the complete guide to Disneyland's 2017 Summer of Heroes. All the details on the new Guardians of the Galaxy – Mission: BREAKOUT! attraction, superhero encounters, Avenger Training Initiative, and more.
Guardians of the Galaxy – Mission: BREAKOUT!
The all-new Guardians of the Galaxy – Mission: BREAKOUT! is a rocking, free-falling adventure ride.
Taneleer Tivan—a.k.a. The Collector, keeper of the largest assemblage of fauna, relics, and species from across the cosmos. The Collector's unique collection from the mining planet of Knowhere is on special exhibition at DCA, featuring his latest prize possessions: The Guardians of the Galaxy!
As you make your way toward The Collector's towering citadel, plants, and trees from all over the known universe surround you, dubbed by Taneleer as the "Gardens of the Galaxy." Before long, you'll find yourself inside, in the presence of interstellar artifacts and creatures—including the Guardians of the Galaxy, held captive in glass cases high atop the fortress and dangling over an ominous abyss!
After commandeering a gantry lift, you'll join Rocket—recently escaped from his case—on a harrowing mission to rescue his fellow Guardians, but not before unleashing intergalactic mayhem in the process, from the top of the fortress to the bottom, and all to the tune of one of Star-Lord's awesome mixtape songs!
Showcasing all-new special effects, appearances by popular characters, music inspired by the soundtracks from the films, and "big thrill" drop sequences with a free-fall sensation that'll have you screaming for more. This ride is so much more fun rehabbed in its new Guardians skin than it was as the Hollywood Terror of Tower, despite that having been a family favorite of ours. We're in love with this new ride.
Guardians of the Galaxy – Mission: BREAKOUT! Easter Egg: There's a Figment hiding in one of the Collector's glass cases and there's a cast member hat from the old Tower of Terror costuming in the staging room where you meet Rocket.
Avengers Training Initiative
In this live show, you can cheer on aspiring young Super Heroes as they are led through a series of activities to measure their readiness to join the Avengers. Enjoy this and other Summer of Heroes experiences through September 10, 2017.
Young recruits ages 6 to 12 participate in the show along with Black Widow and Hawkeye―and just may find themselves Avenger trainees.
Guardians of the Galaxy: Awesome Dance Off
Star-Lord and Gamora power up a rousing dance off, backed by rock and roll classics from Peter Quill's beloved boom box. Show your dance skills to the thumping beat of legendary tracks and see how your moves compare to Star-Lord's moves. Once the party heats up, keep an eye out for Groot, who likes to arrive fashionably late. You'll have plenty of time to see him though because he'll "stick" around as the party winds down. Check the daily schedule for times.
Heroic Encounters
Meet members of the Avengers such as Hawkeye, Captain America, Black Widow, and Spider-Man.

Food Fit for Super Heroes
From Groot Bread to Spider-Man donuts, you can enjoy Super Hero-themed treats throughout Hollywood Land.
Check out our Summer of Heroes recap video: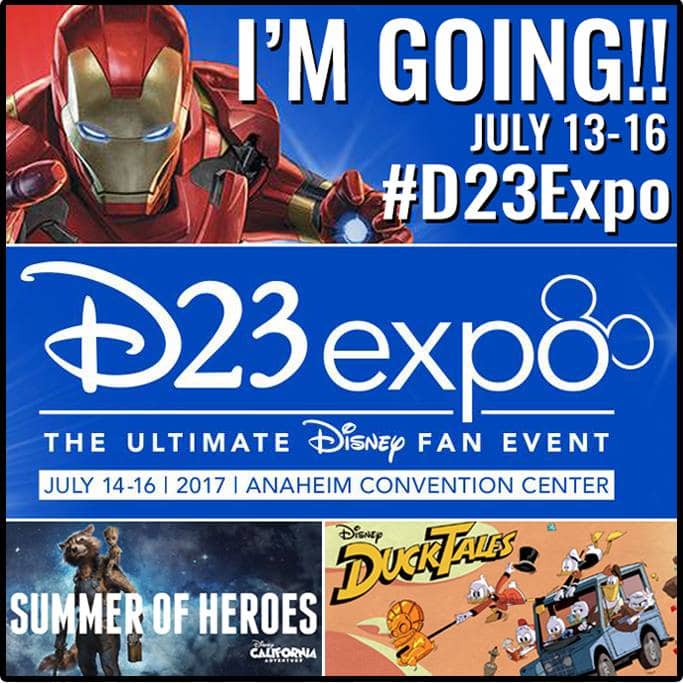 I've been invited to an all-expenses paid trip to Anaheim. As always, all opinions are my own.
[vc_row][vc_column][vc_basic_grid post_type="post" max_items="9″ style="load-more" items_per_page="12″ item="basicGrid_VerticalFlip" grid_id="vc_gid:1500479747515-2dcf4378-5a7a-4″ taxonomies="2045″][/vc_column][/vc_row]