I've loved Jack Skellington since the moment I laid eyes on him all those years ago in The Nightmare Before Christmas. We have tons of Jack ornaments on our tree, but this year we decided to make our own easy DIY Jack Skellington ornaments from the Nightmare Before Christmas. If you also love Jack, I've put together an easy tutorial on how to make Jack Skellington ornaments so you can make your own Nightmare Before Christmas tree decorations.
This post contains affiliate links.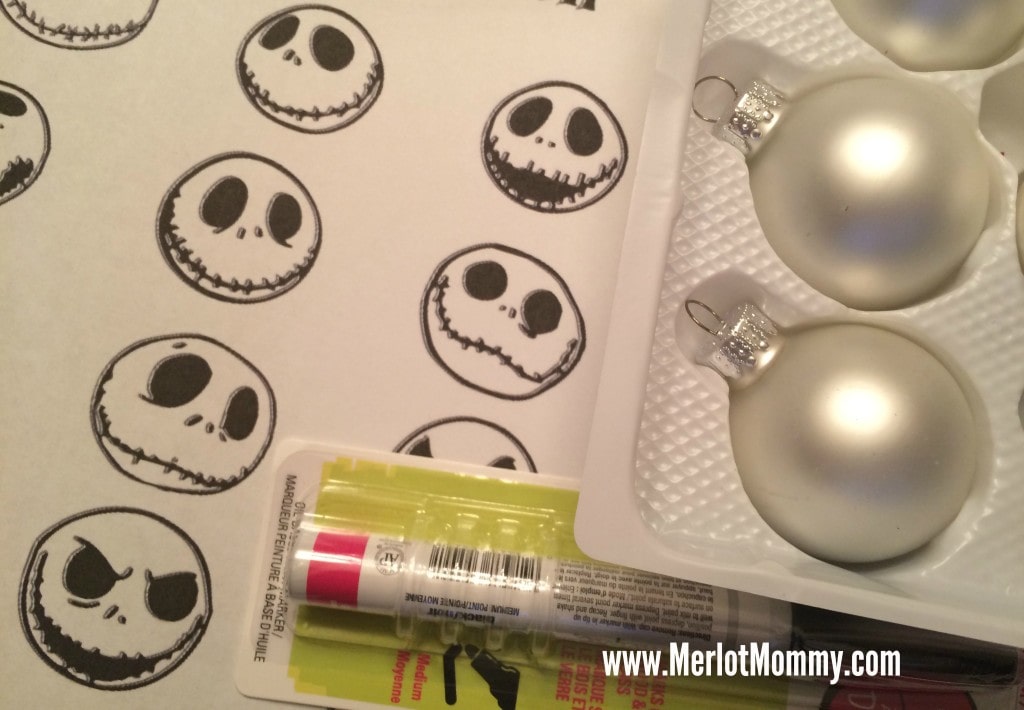 What You'll Need

What You Do
Download the Faces of Jack Skellington template below. Use your marker to draw a Jack based on the face you choose. It's easiest to draw jack's eyes first. Next I drew the mouth and finally the nose. Voila! Jack Skellington! My girls wrote their names and the date on the back side of the ornaments
they drew so they'd know who made which Jack on the tree. They love this easy Jack Skellington ornament DIY.
You can get bulbs at most any craft store and even some box stores. If you can't find white, you can also use clear bulbs and fill the inside with white acrylic paint
. Pour a glob in a swirl the bulb around until the inside is coated.


Since you like this post, you might like these DIY Baymax ornaments, too!