"DuckTales" was a cartoon I grew up watching after school. It was a favorite. I can't wait to introduce "DuckTales" to my kids on August 12!
Life is like a hurricane in McDuck Manor now that the nephews moved in! After not speaking to each another for 10 years, Scrooge McDuck is reunited with Donald Duck after he and his three nephews Huey, Dewey, and Louie move into McDuck Manor. Scrooge's spirit of adventure is reignited by the newcomer's addition to McDuck Manor, leading the group to go on new treasure-hunting expeditions, while the nephews and their new friend Webby uncover the truth behind what caused their uncles to become estranged and retire from adventuring in the first place.
At D23 Expo, we had an exclusive interview with Executive Producer Matt Youngberg and Co-Producer & Story Editor Francisco Angones, as well as an opportunity to swim in Scrooge's money pit (and let me tell you, it's more flailing than swimming lol). I'll bring you more info as we get closer to the airdate, here are some fun facts about the new DuckTales reboot airing in August on Disney XD.
11 DuckTales Facts
Doctor Who fans: David Tennant will be taking on the role of Scrooge McDuck in the new DuckTales. They thought he'd be the perfect Scrooge McDuck and a natural choice. I couldn't agree more.
Everything done is situational and comes from a place of making sense. They are a modern family. The family relationships are more defined in this reboot.
Dewey wants to stand out as the middle child. Louie is the laid back one. Huey is the DuckScout
The team wanted DuckTales to have a cool, hand drawn feel. An ink harnessed brush style was used to pay homage to the source material for DuckTales and they used a layer of pulp to help accomplish that comic book feel.
The new DuckTales is also full of Easter Eggs from the original series, including many in the first episode, like Duckworth!
As a Cuban, Francisco Agngones wanted to be able to give us a Latino superhero. He wrote the updated Gizmoduck with a Latino flair and wrote Lin-Manuel Miranda on a whim hoping he'd say yes. Lin was moved when he received their pitch to join the team and their persuasion for why he should join the team (quite literally, moved to tears).
Francisco Agnes says Lin-Manuel Miranda loves DuckTales so much he sang "The Moon Theme" the first day of recording Gizmoduck!
Ludwig von Drake (voiced by Jim rash) will appear in a "60's flashback" episode with Scrooge and Beakley and builds the Pogo Cane!
Launchpad is always so optimistic. Even when he crashes a plane, he's like, "I did such a great job!"
Matt Youngberg says this version of DuckTales will bring together the TV series, video game, and comic books. They want it to be new but still appeal to the OG DuckTales fans.
DuckTales adventures will have references to cult and 80s movies creators grew up with. John Carpenter films are just some of the ones mentioned (yay Uncle John!).
Wanted to be able to give us a Latino superhero, which is how the idea of getting @Lin_Manuel on board with #DuckTales #D23Expo

— Jana Seitzer (@merlotmommy) July 15, 2017
About DuckTales
"DuckTales" will premiere in a one-hour television movie to be presented for 24 consecutive hours, SATURDAY, AUGUST 12 (beginning at midnight, EDT/PDT) on Disney XD. Then, the series will debut with two new episodes SATURDAY, SEPTEMBER 23 (7:00 a.m., 11:00 a.m., 2:00 p.m., 5:00 p.m., 8:00 p.m., 10:30 p.m., EDT/PDT). Each will also be available on the Disney XD app and Disney XD VOD on these same dates.
Based on the Emmy Award-winning series treasured by a generation of viewers, Disney XD's animated comedy-adventure series "DuckTales" chronicles the high-flying adventures of Duckburg's most famous trillionaire Scrooge McDuck, his mischief-making triplet grandnephews, Huey, Dewey and Louie, temperamental nephew Donald Duck and the trusted McDuck Manor team: big-hearted, fearless chauffeur/pilot Launchpad McQuack, no-nonsense housekeeper Mrs. Beakley and Mrs. Beakley's granddaughter, Webby Vanderquack, resident adventurer and the triplet's newfound fierce friend.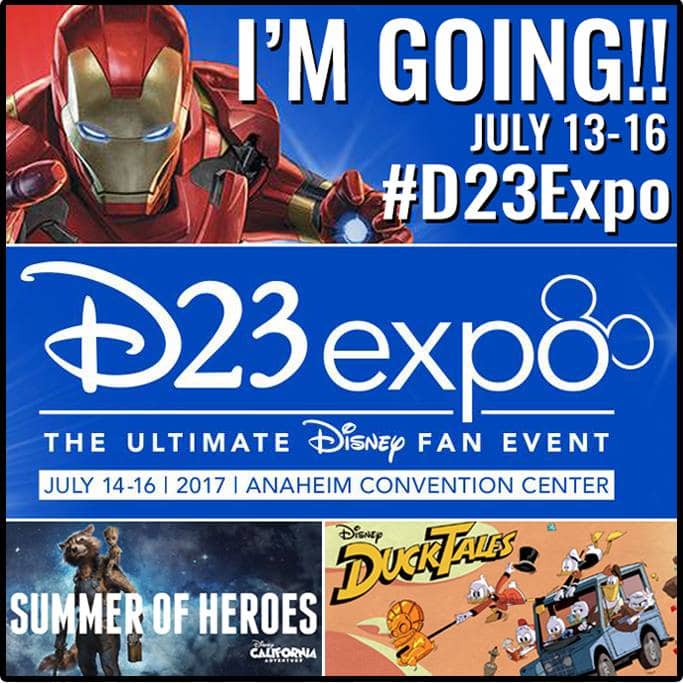 I've been invited to an all-expenses paid trip to Anaheim. As always, all opinions are my own.
[vc_row][vc_column][vc_basic_grid post_type="post" max_items="9″ style="load-more" items_per_page="12″ item="basicGrid_VerticalFlip" grid_id="vc_gid:1500479747515-2dcf4378-5a7a-4″ taxonomies="2045″][/vc_column][/vc_row]