It's berry picking season in Oregon and today we picked fresh blueberries and boysenberries. Yum! In honor of the Fourth of July holiday this weekend, my kids and I whipped together a cute, quick, and easy Red, White, and Blueberry Cake.
Red, White, and Blueberry Cake
Here's what you need:
1 Strawberry Cake Mix, baked according to the directions on box
1 can whipped cream cheese flavored frosting
2 cups blueberries
For the cake, we baked it according to the box, swapping out the oil for applesauce for a slightly healthier and less greasy cake. We also baked the cake in my Pampered Chef Torte Cake Pan Set. (I get nothing out of directing you to these torte pans other than the satisfaction of knowing you will have some of the easiest releasing cakes available to you…I LOVE this pan set. The cakes literally slide right out.)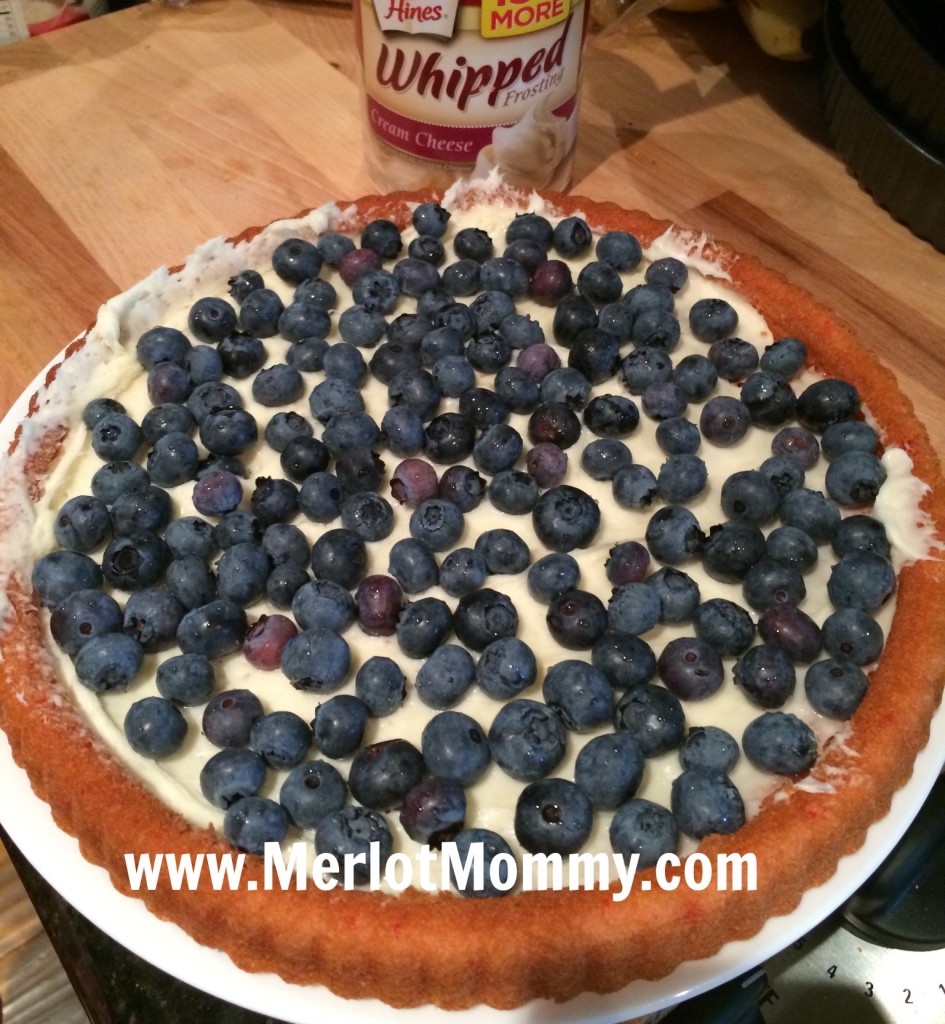 Next, spread about half of the frosting on one of the torte recesses. After the frosting has been spread, lay the blueberries on top.
After that, I placed the second cake on top, and we repeated the steps: spread frosting; place blueberries. All of my kids took turns spreading frosting and placing blueberries. Voila! Super duper easy and tasty.