I was invited to experience the new tasting room at Soléna Estate. As always, all opinions are my own.
Soléna Estate's new Estate Tasting Room overlooks the rolling hills of Oregon and the Willamette River Valley. If you visit the tasting room in the new winery, you'll explore the Old World warmth and elegance that accommodates their state-of-the-art winemaking technology and biodynamic activities. Soléna Estate winery produces Pinot Noir from their estate vineyards as well as Pinot Gris, Chardonnay, Merlot, Zinfandel, Cabernet Sauvignon, Syrah, and Late Harvest Riesling from other select vineyards throughout Oregon and Washington states.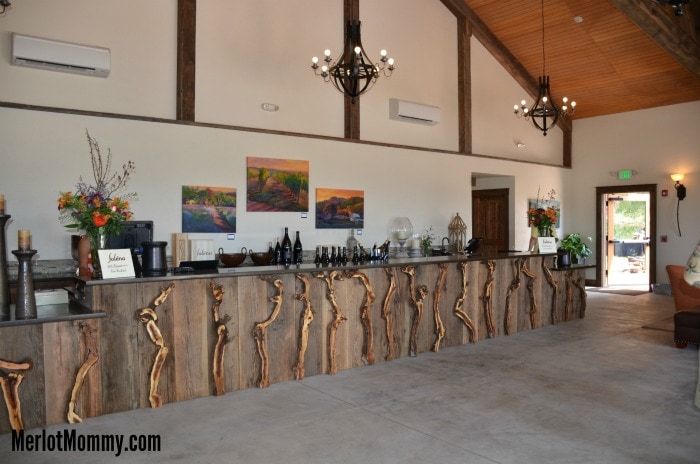 I had the pleasure of attending the Soléna Estate Summer Solstice Celebration to celebrate the Grand Opening of the new Estate Tasting Room.
From the tasting bar to the outdoor patio showcasing stunning views of the valley and surrounding lakes, and the indoor and outdoor fireplaces, every angle is relaxing and luxurious with mesmerizing views; you'll never want to leave.
Have a wine tasting at the tasting bar and then grab a glass of wine and relax on the patio and enjoy the view. The Summer Solstice Celebration was complemented by a salmon bake an the music of the swing/jazz trio Boy and Bean. It was a perfect evening for a salmon bake a views over the valley with crisp white wines and rich reds wines.