Join everyone's favorite eternal optimist, Charlie Brown, as he embarks on a heroic quest while his beagle pal Snoopy takes to the skies as the Flying Ace to pursue his arch nemesis, the Red Baron.
Merlot Mommy is part of the Fox Home Ent Insiders and will be receiving a copy of the film. A giveaway for my readers was also provided. As always, all opinions expressed are my own. This post contains affiliate links, meaning that when you click on a link that we recommend, we may receive a teeny weeny commission if you purchase a product. We wouldn't be doing our job to pay the bills if we didn't monetize somehow. 
Fans of all ages will rejoice as Charlie Brown, Snoopy, Lucy, Linus, and the rest of the gang appear as you've never seen them before. The PEANUTS Movie—the critically acclaimed and Golden Globe Award® Nominated Film is now available on Blu-ray, DVD, and Digital HD.
We loved the Peanuts Movie and had a fun Peanuts-themed movie night at our house last weekend.
https://www.instagram.com/p/BCzGlNIkbNO/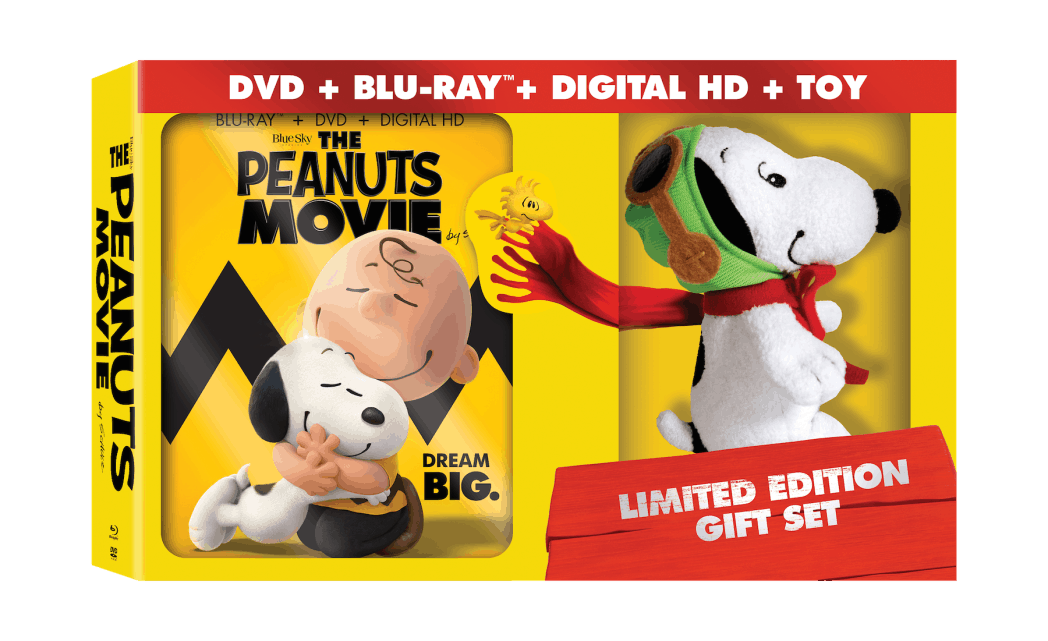 Enter to win a Limited Edition Peanuts Movie Gift Set equipped with the Flying Ace Snoopy Plush
Use the Rafflecopter below to enter to win a Limited Edition Peanuts Movie Gift Set equipped with the Flying Ace Snoopy Plush. U.S. residents ages 18+ only please. Ends 3/30 at 1159 PM PST.
a Rafflecopter giveaway