As a wife and mother of four kids, I will always feel responsible for the health and safety of my family. Whether it's feeding them healthy and safe food or ensuring they have a nurturing home and school environment, their wellbeing is always my top priority.
Some threats to my family are obvious, and some of them are hidden. I recently discovered an easy-to-avoid problem that concerns me about eating fried food from many restaurants.
We don't eat fast food very often in our family, but every once in a while, we will splurge when we're short on time or traveling.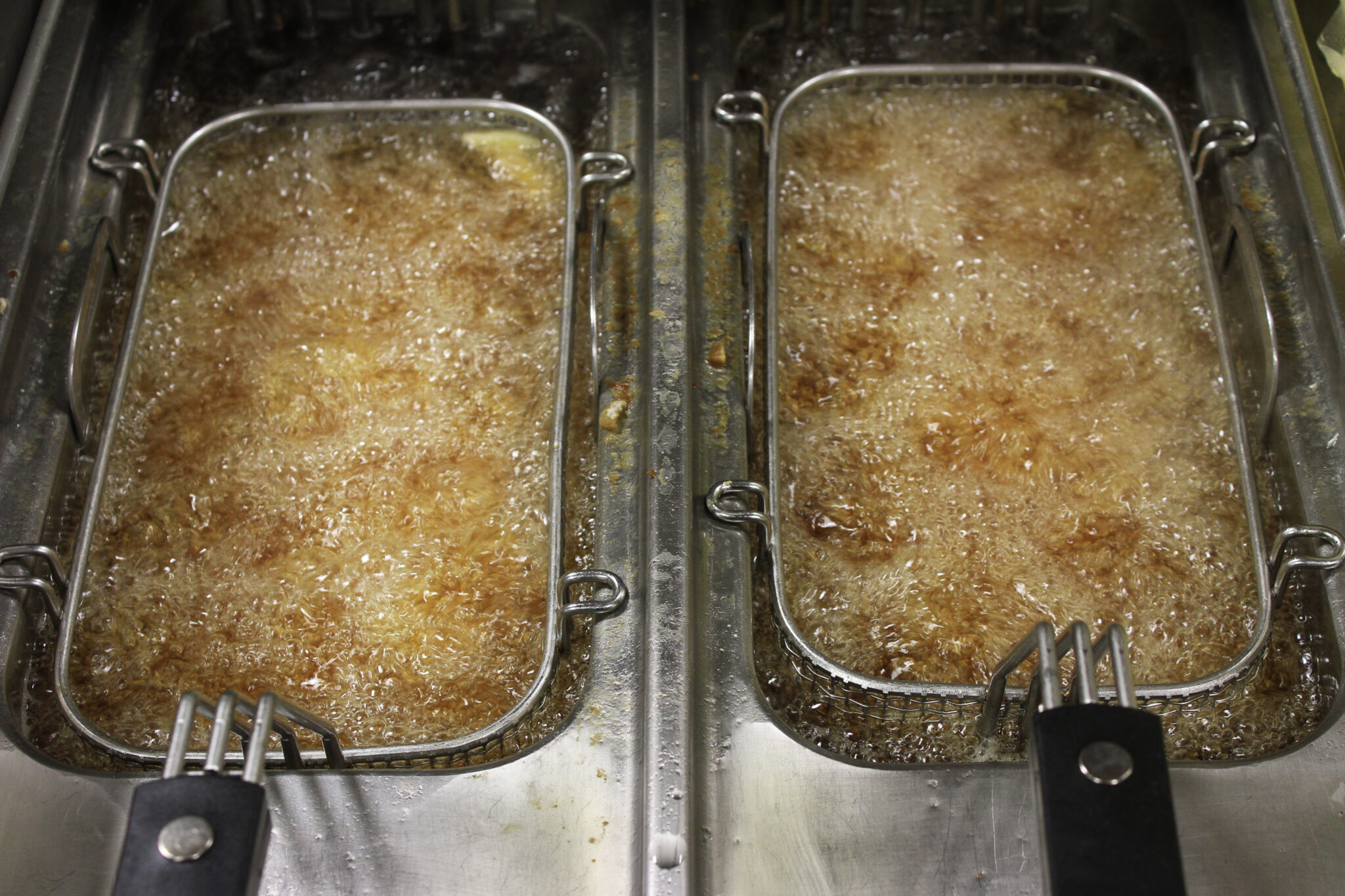 Have you ever taken a close look at the fried food from a fast-food restaurant or any restaurant that uses a deep fryer? Often you see little black specs in the breading. What the heck are those specks?
Have you ever had a chicken nugget taste like fish? Um, I ordered chicken, not fish.
I know some restaurants use the same fryer to fry multiple items, but not all do. Separate fryers with clean oil means cross-contamination shouldn't be an issue. After a quick Google search, I learned some scary information.
The problem with the oil didn't stop at the flavor for restaurants that use the same oil for all their deep frying. According to studies, the same fryer misuse that caused my chicken nuggets to taste like a fish could also be causing cancer.

Every Mom Needs to Hear This About Fried Food
I was horrified. I knew that deep-fried food wasn't good for me, but I didn't realize that it was this big of a threat to my family's health! How had I not known about this? From what I read online, when restaurants go a long time without changing the oil in a fryer, the oil degrades in quality.
Tiny amounts of food fall off when they are dropped into the oil, and those tiny bits of food just get fried over and over again. When they char, it can cause the same problems that are caused when food becomes too charred on a grill. That charring can lead to carcinogens and acrylamide. But I didn't realize this could happen in an oil fryer. Some of the pictures I found online showed the oil in restaurants looking as black as the oil in my car. Gag.
Fun fact: Other countries have already taken action related to this. Europe is so worried about it, they have put laws and regulations in place for restaurants. Regulation is the key here. In the United States, we need to have limits on how much people can reuse oil.
Some sort of testing must be put in place. I'm way less worried about my food tasting like fish than I am about feeding my family food that could be cancerous. We need testing, and restaurants must be required to throw out the oil before it becomes toxic.
I've called and chatted with a few local restaurants and spoke to the managers about their deep fryer oil practices. I challenge you to take charge of your family's health and speak up at your local restaurants too. Many of them may not even be aware of the dangers of deep fryer misuse.