While Great Wolf Lodge treated our family to a media preview weekend, this in no way alters my opinions (they are always my own). It simply makes bringing those opinions and experiences more affordable, and I'm totally cool with that.
Having grown up in the Northeast, I've seen plenty of snow in my day. But after moving to the Pacific Northwest a couple of year ago, we're missing our snow! My kids were so excited to have an opportunity for a winter wonderland inside their hotel room at Great Wolf Lodge's Snowland celebration last weekend.
During Great Wolf Lodge's Snowland celebration, the resort is turned into a magical winter wonderland, complete with indoor snow showers, spectacular decorations, visits from Santa Claus, "Polar Wolf" Walks, Santa's Letter Depot, a Great Clock Tower Howl-iday Show, and more. Snowland begins November 28th and runs through January 3rd.
New this year, Great Wolf Lodge introduced special Snowland Suites complete with twinkling garland, a decorated tree, oversized snowflakes, and an assortment of take-home goodies.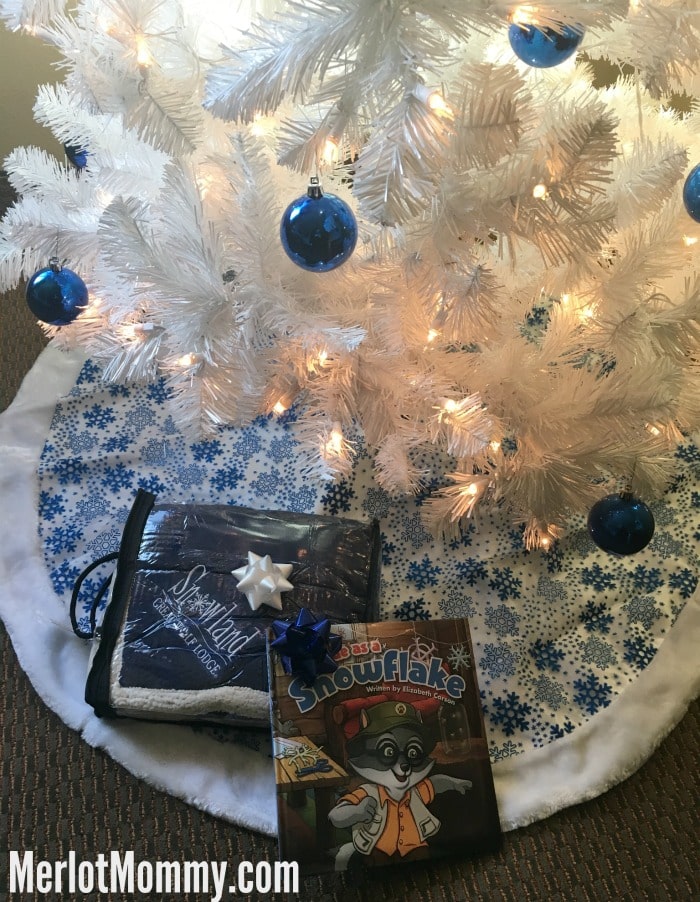 Great Wolf Lodge has so many activities for kids and families. While obviously they are known for their water park, there are a ton of other options, too! Your kids can play MagiQuest or ShadowQuest and go on missions throughout the resort complex, build a stuffed Great Wolf kids friend at the Creation Station, play in the Arcade, get a Glitz Tattoo, play mini golf, and so much more. You can purchase these items separately or consider buying a Paw Pass that gets a whole bundle of fun at a great discount.
After we played in the water park and did a little bit of our MagiQuest game, we had dinner at the Lodge Wood Fired Grill. To end our night of fun, we had a hot chocolate reception on Saturday night before Story Time in the Grand Lobby and then headed to create Great Wolf Kids at the Creation Station. The girls loved their new stuffed friends!
As part of the special Snowland package for the Howl-idays, Wiley and Violet the Wolf will also be hand-delivering milk and cookies to each Snowland suite booked.
My girls were so excited when Violet showed up at bedtime with a special plate of cookies and milk for our family!
Families are also invited to celebrate the magic of the season by dining inside the world's only life-size, dine-in gingerbread house. Featuring more than 5,000 candies, 600 pounds of gingerbread dough and 1,320 pounds of sugar, each house is baked, iced, and candied to perfection, providing the setting for a memorable holiday feast. The appetizing walls of the lodge-baked abode have as much heart as taste as the proceeds for each meal go to charity. Just look at the detail!