Thanks to Residence Inn for sponsoring this conversation on traveling with food allergies. As always, all opinions are my own.
The first time I ever experienced a food allergy reaction, my tongue and lips got itchy and tingly and swollen. Then my throat got itchy and tingly and felt swollen. Then it became a bit hard to breathe, in a different way than when I had an asthma attack.
Apparently, red raspberries and I didn't get along in large quantities. Not defined as an "allergy" per se, but an intolerance or sensitivity when consumed in large quantities.
The next food allergy I experienced wasn't so "friendly." I was at my best friend's wedding. In France. Kir Royals and I are no longer friends. Cassis is made with concentrated black currants. What started out as a few hives turned into a near head-to-toe allergic reaction lasting over 24 hours, treatment with epinephrine and Benadryl, that ended up with a prescription for an Epi-Pen, and a diagnosis or an anaphylactic reaction to black currants. Probably red currants, too (all currants) so we stay from those, also.
Some things are learned the hard way.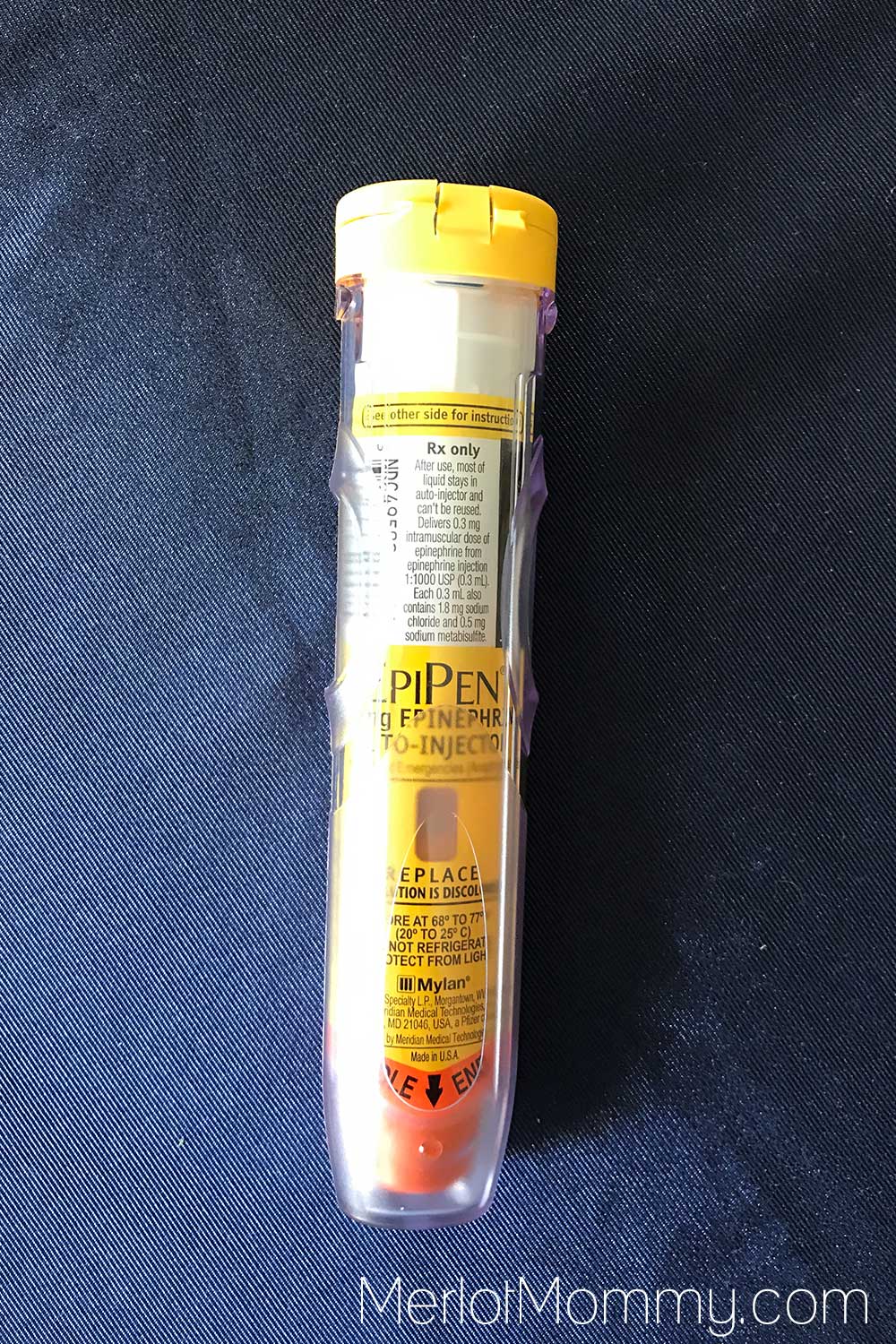 Food Allergy Travel Tips
When I travel anywhere, I have an Allergy-Med Travel Kit that I've put together, to be safe.
Allergy-Med Travel Kit:
Epinephrine injector (Epi-Pen)
Benadryl
Medical ID bracelet: "Severe black currant allergy—epinephrine required"
When traveling abroad, I carry translated info about my food allergy and medication
So far, I haven't run into any issues with TSA and my Epi-Pen. If questions do arise, my medical ID bracelet can assist the security personnel to understand the situation.
The last thing I want to do is be stuck in a situation where I can't communicate the information about my allergy.
What is a black currant?
Now some of you may wonder, "What the heck is a black currant? I've never even heard of a black currant?"
Well, currants are actually quite common in some regions. I lived in Vermont for 15 years, and people made currant jam and preserves all the time because they grow well in cool climates. Cassis is a liqueur made entirely of black currants and used in drinks such as Kir Royals.
In Norse regions and many European countries, currants are just as common as blueberries are in the United States in baked goods. So if you travel internationally, currants aren't all that easy to stay away from. When I went to Norway for spring break with my girls this year, I had to ask about nearly everything because currants were everywhere.
Get a Kitchen When Traveling
Staying in a hotel like Residence Inn by Marriott where you have the ability took your own meals and you don't have to dodge your allergen in every meal or at least the meals where your allergen is hardest to avoid is a great way to help manage your food allergy while traveling. Residence Inns have lots of great amenities with their spacious studios and one- and two-bedroom suite options. Their fully equipped in-suite kitchens with full-sized refrigerator, stove, microwave, and coffeemaker are great for cooking (which is perfect for travelers with allergies or simply saving money and having control over your vacation budget). Free grocery delivery doesn't hurt, either. The space that their rooms offer are wonderful.
Translate Common Words for Your Allergy Before Traveling and Dining Out
Know the words for your allergen in the foreign language for the country you are traveling to ahead of time so you can spot them on a menu and avoid those dishes. You can also have them pre-printed on a medical alert card and talk to your waiter about your allergy to help avoid any potential dining hazards while traveling. Always carry your Epi-Pen when traveling.
Bring Your Own Food
When I can, I try to pack my own snacks and food. It's easiest (and usually a cost effective strategy) to pack my own snack and eliminate potential exposure to allergens if I can pack my own snacks and food when I'm traveling. It's hard to do that all the time or for an entire trip depending on how long you travel, but I'm usually able to easily pack breakfast foods and snack foods pretty easily.
Family Travel Unfiltered: The Truth Behind Family Travel
Residence Inn Twitter Party 7/10