You guys! You can get a FREE Finding Dory DVD after Cash Back! I don't post about super bargains very often but as Disney fans, I figured you might want to check this out. I have an offer for a FREE Finding Dory DVD only for New Members to Top Cash Back right now! If you haven't signed up for Top Cash Back, then make sure you sign up today and so you don't miss this offer as it ends 10/21. This is a great deal for any Disney fan!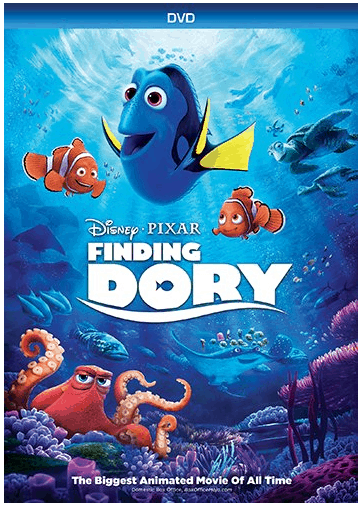 When you Join Top Cash Back you will pay just $19.96 to Pre-Order the new FREE Finding Dory DVD and you get $21.95 in Cash Back! That's getting this Finding Dory on DVD for FREE plus a little extra in your pocket!
Here's How You Get Your FREE Finding Dory DVD!
1. Sign Up Here to be a NEW Top Cash Back Member (this deal is only for new members; if you are already a member of Top Cash Back, email this post to a friend or family member and ask them to do this deal for you!).
2. Go to This Page on TopCashBack.com to get Started.
3. Click the "Get Cashback" button to go to the Walmart Website.
4. Pre-Order the Finding Dory DVD for $19.96 + Choose In Store Pick Up to get this deal without paying shipping.
5. After you've made your purchase, you should see $21.95 in cashback pending in your account within 40 Days (about 2 weeks after you receive your movie). Once payable, you can withdraw the cashback to your bank account (make sure you validate your email so you get paid!). It's so easy!