If you're a Goonies fan, it's no secret that the Goonies movie was filmed in Oregon, mainly in spots along the Coast of Oregon. While the iconic Goonies House is no longer available for sightseeing, there are plenty of other iconic Goonies film locations that you can see for free or little cost in coastal towns in Oregon. Here are a few of our favorite Goonies movie film locations.
Haystack Rock, Cannon Beach
487 S Hemlock St, Cannon Beach, OR, and Ecola Rd, Cannon Beach, OR
Possibly the most iconic of all scenes in the Goonies are the gorgeous scenes of the Oregon coast, which were actually filmed 26 miles South of Astoria, at Ecola State Park's Cannon Beach. The rock the Goonies used to navigate with the map are a famous stack of rocks known as Haystack Rock. It's one of the world's tallest sea stacks.
There are several points throughout Cannon Beach where you can see Haystack Rock, but you can also park and walk out to the rocks. At low tide, you can also see some pretty incredible wildlife. That's a two for one in my mind, especially with kids. Have a little education tied in with your fun! Sea stars, anemones, and more! Who doesn't love a walk along the beach whether you're a Goonies die hard or not?

Oregon Film Museum
732 Duane St, Astoria, OR
This is such a fun stop in Astoria. Outside of being where the movie set of the jail cells from the Goonies were shot and a Jeep like the one the Fratelli gang drove in the film—complete with imitation bullet holes—is housed at this former Clatsop County Jail, as well as many film props from the Goonies and props from other films shot in Oregon and throughout the Pacific Northwest. The film contains a self-paced tour of Oregon film history for films shot in the Pacific Northwest and also includes some fun hands-on activities including green screen filming. The museum was once a working jail from 1914 to 1976.


The Flavel House Museum
441 8th St, Astoria, OR
This museum, located right next to the Oregon Film Museum, is the building where Mikey's Dad worked as a curator in the Goonies movie. The Captain George Flavel House was built in 1885 by Columbia River bar pilot George Flavel one of the area's first millionaires, It's such a beautiful old building built in Queen Anne architectural style and on the National Register of Historic Places and owned by the Clatsop County Historical Society and an easy stop if you visit the Oregon Film Museum.

The Goonies House (and Data's House)
370 38th St, Astoria, OR
No longer open to visitors due to so much foot traffic and many rude visitors, this was a great spot to visit when it was open. I'm so glad we were able to get a few visits in when it was open to visitors and I'm proud to say my family was always so respectful, and we also always donated to the cause. The owners used to have a collection box where you to could donate to the upkeep of the house. I remember talking to the owner one time. We put a contribution in and he came over and thanked me for my kindness and generosity and for being so polite. Apparently, we stood out. It was such a sad day when they stopped allowing visitors, but I'm sure it's easy to get fed up with hundreds of thousands of visitors disrespecting your property each year. Maybe someday they will re-open it.
While technically Data's House is still open to the public, it's right next door and you can't get to it without going past the Goonies House.
Lower Columbia Bowl
826 Marine Dr, Astoria, OR
This bowling alley is where Chunk smashes his pizza and milkshake into the window. This would be a great place to grab a bite to eat and have a night of fun, but maybe don't try to re-enact his scene from the movie or you'll get kicked out.
So whether you're an 80's child or a more recent Goonies fan, or simply looking for something fun to do while in Astoria, OR, it's fun to visit the film locations and movie sets of some of this iconic movie.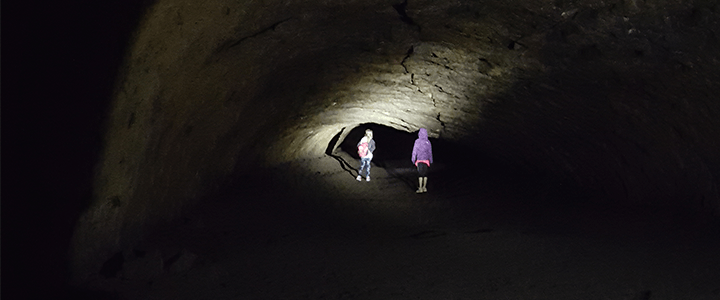 Whisky + Sunshine is a participant in the Amazon Services LLC Associates Program. As an Amazon Associate I earn from qualifying purchases at Amazon.com.