This week, the season final of "Hawkeye" answered some of the questions lurking in the shadows in its 61 minutes. Here are all the comic nods, Easter eggs, and references to other MCU properties we caught in the finale of "Hawkeye." Here are all Hawkeye Episode 6 Easter eggs we found.
Hawkeye Episode 6 Easter Eggs – "So This Is Christmas?"
*SPOILER WARNING* IF YOU HAVEN'T WATCHED "HAWKEYE" Ep. 6 ON DISNEY+, THIS IS YOUR SPOILER ALERT
For those who have seen Spider-Man: No Way Home, Easter eggs in that movie include several shots of the billboards advertising Rogers: The Musical and the movie ends during the Christmas season with Tom Holland's Peter Parker swinging over Rockefeller Center. Between this and the "new and improved Statue of Liberty" nod Yelena makes in Hawkeye Episode 5, there's a clear connection between the two properties. By the end of this episode, the tree is down, so Spider-Man: No Way Home takes place shortly before this event.
Straight from the Comic Panels
Recreations straight from the comic panels like this scene battling the Tracksuit Mafia. The above photo also comes with a fun 360-degree superhero panoramic shot.

Eleanor Killed Armand
We open with Eleanor meeting Kingpin, right where we ended Episode 5. Eleanor Bishop and Wilson Fisk have been working together as she was paying off her deceased husband's debt. In the comics, Kate's dad is dead. Eleanor is has sold Jack out for Sloan LTD but tells Kingpin she wants out and plans to protect her daughter.
Kate is in Grills' apartment still watching this on video Yelena sent to her.
Hawkeye called Kate his Partner
And said he won't go home until the mess is finished. Calling her his partner is a callback to Episode 2 when he was adamant she was not his partner and he worked alone.

Trick Arrows
Clint is making "a batch of way too dangerous trick arrows." He asks for pepper spray at one point. This is a nod to the comics and previous episodes where Clint calls them dangerous. "What's this one?" "Way too dangerous." Kate is labeling them, which is a callback to both Episode 3 and the comics when she wished they had been labeled so she knew what they were.
Kate makes the following labels:
Freeze
Ice Breaker
Flash Boms
Air EAO
We see a magnetic arrow and a case of special Stark Industries tips.
We see/used:
PYM shrinking arrow
"Too Dangerous"
Electric Arrow
Sonic Arrow
Darts
Purple gas arrow
Orange Gas arrow
Ball
Green melting arrow (used on tree)
UNDERCOVER SUPERHERO CRIME-FIGHTING DUO
We see Barton and Bishop all dressed up for the Bishop Christmas Party at Rockefeller Plaza. This is a nod to "Hawkeye" Vol. 4, #2 (September 2012) comic when The Circus of Crime returned to NYC as the "Cirque de Nuit" to inaugurate the Hotel Metropol. The duo teamed up to thwart The Circus but ultimately left them looking like they were the villains.
Maroon 5?
Tracksuit Bro Tomas thanks Kate for suggesting going to Maroon 5 with his wife before trying to kick her butt. This is a callback to Episode 2 when the Tracksuits had Kate and Clint held in the old KB Toys store.
Swordsman uses his skills
Jack helps out with his comic-book swordsman skills during the fight.
The Christmas Owl
In the fight scene in Rockefeller Center, we see an owl in the tree. This is a nod to the "The Christmas Owl" book, based on the story of The Little Owl Named Rockefeller.
"The Christmas Owl" is a fictional story based on a real owl who was found in the Rockefeller Center Christmas Tree.
Co-written by Ellen Kalish, caretaker of the real owl found inside the Rockefeller Center Christmas Tree, "The Christmas Owl" is a charming story of friendship, compassion, and the true meaning of the holidays.
It's also likely another nod to The Owl aka Leland Owlsley.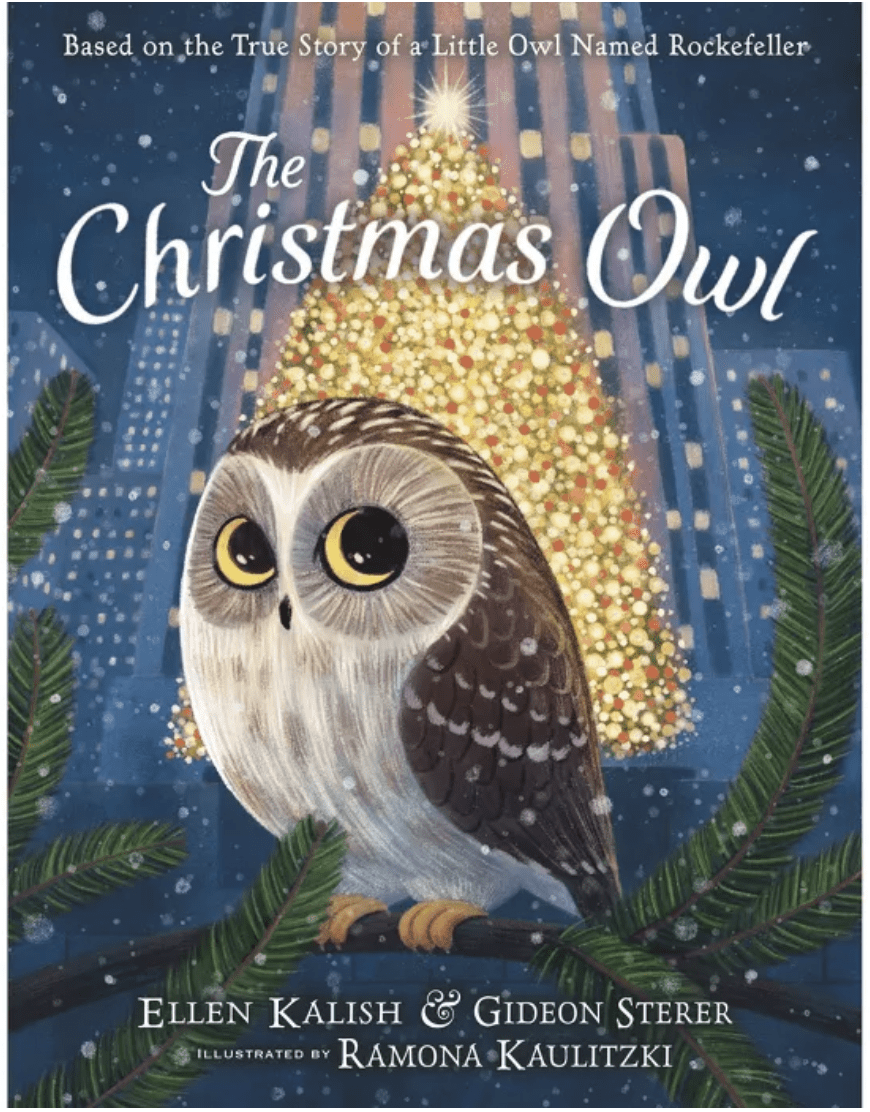 PYM Shrinking Arrow on Trust a Bros Truck
Kate uses the PYM arrow to shrink the incoming Trust a Bros Truck. "Ask Scott about that one…"
THE OWL TEASED Again?
The owl later swoops down on the rink later takes the Trust a Bros truck and flies away. This is a nod to the villain, The Owl aka Leland Owlsley, a comic book villain who, like Echo, has ties to Kingpin. The Owl is predominantly an enemy of Daredevil, though shared a rivalry with Wilson Fisk and this would be a natural segue into the MCU. We saw an owl callback in Episode 3, too.
Coin Flick Trick
While fighting Kingpin, Kate uses the coin flick trick with Kingpin's cufflink to magnetize and detonate the arrows (including the "way too dangerous" arrow) and temporarily disable Kingpin.
Clint uses Nat and Yelena's secret whistle
He tells Yelena all about what Nat told him about their childhood and that Nat always wanted Yelena safe.
Have you ever heard of LARPing?
One of the NYC LARPers pitches Jack about their LARPing guild after she sees his sword skills.

Maya shoots Kingpin in the Face
Don't worry, this is another one of those straight-from-the-comics panels. It's extremely unlikely that Kingpin is dead, and we'll see him in the upcoming "Echo" series on Disney+.
The comic "Daredevil" Vol 2 #15 (April 2001) ends with Maya confronting Kingpin and shooting him in the face when she finds out he killed her father. Kingpin survives but loses his sight for a bit. He spends time overseas recovering from reconstructive surgery and returns to take back his criminal enterprise in "Daredevil" Vol 2 #46 (June 2003).

Walk the Dog
Sitting in the ambulance after the battle, Clint and Kate comment about needing to get home to walk the dog.
You know what? We gotta walk that dog. –Clint
Yeah, we do. –Kate
This is a callback to Episode 3 when Clint and Kate are talking about needing to walk the dog when they are on the subway.

The Rolex
…is a S.H.I.E.L.D. Rolex Watch engraved with the number 19. As in Agent 19. And it belongs to Laura Barton after all. So hello Mockingbird. You can read our full post about Mockingbird's confirmation here.
Lady Hawk?
Kate asks Clint what he thinks about a variety of names for her character a la her naming of Pizza Dog in Episode 3. Her list includes Lady Hawk, Hawk Eve, Hawk Shot, Lady Arrow. Clint says he has an idea and the frame cuts to the Hawkeye logo. In the comics, Kate Bishop she uses the name Hawkeye. It seems the mantle has been passed.

"Save the City" the FULL version
We get a Marvel in-universe Broadway production Rogers: The Musical "Save the City" full version performance and it is life.
Marc Shaiman
At the start of the end credit, the director of the orchestra is Marc Shaiman, composer and lyricist known for his collaborations with lyricist and director Scott Wittman. He and Wittman co-wrote "Save the City" for the Marvel in-universe Broadway production, titled Rogers: The Musical, also featured in the "Hawkeye" Episode 1. It was a favor to Rhys Thomas and Kevin Feige.
Did we miss any Easter eggs? Let us know in the comments!
Hawkeye is now streaming on Disney+