As a Marvel fan and comic nerd, I get asked this question often: What's the perfect order to watch Marvel movies? How to Watch Every Marvel Movie in the Perfect Order?
While the MCU officially started in 2008 with the release of Iron Man, you could technically start there and watch in release order. But as a huge Marvel fan, I don't believe that's the first Marvel film that you should watch, even though I will give you a list of the MCU in release order and where you can find them to watch them.
With the release of new Marvel properties in the last year, I felt this January 2018 post needed to be updated, so the timeline and content have been updated to reflect shows and movies released since the initial post.
This week for #MarvelMondays, Ashley and I are talking Marvel Cinematic Universe timelines.
You can also download this printable version of the Marvel Movies Checklist released through Fall 2019 so you can check them off as you watch them.

How to watch every Marvel property in the perfect order
For the purpose of this post, I'm sticking with Disney/Marvel Studios productions and skipping other movie houses, but including ABC Studios and Netflix. I have for you, the Ultimate Guide to the MCU Timeline. This is how to watch Marvel movies in order if you want to do a Marvel movies marathon.


As a super fan, I'm incredibly vested in the MCU and Marvel properties. There are a multitude of movies and TV shows, so it's hard to know where to start if you haven't been watching for years.
As any good Marvel fan knows, it's all connected. Each Marvel TV show and movie is really designed to be consumed in a certain order.
If you started in the middle somewhere along the line, well, you're stuck with what you've been watching all along; but if you're just starting to fall in love with Marvel, this is the ideal order for watching each of those properties.
The timelines are confusing, but the continuity is key when you are trying to determine in which order to watch Marvel movies and TV shows.
I've created a visual timeline of the MCU to help you see where all of the pieces fall in line and create that timeline for you. This timeline includes Phase 1, 2, 3, and parts of 4 in perfect viewing order. Here's how to watch all the Marvel movies in the perfect order.
With Avengers: Endgame coming out in April, I wanted to make sure to fill in any gaps in the timeline so you have all the background in the MCU.
Movies are in black, TV shows in red, one-shots and webisodes in gray.
MCU Phase 1: Notes
The Marvel Cinematic Universe also sometimes includes connected properties such as shorts, Marvel One-Shots, and movie tie-in comics.
The shorts and the Marvel One-Shots excluded from the timeline, as they are brief standalone stories that were initially developed to provide backstory for characters or things seen in the movies. Two of them later become full-fledged shows.
On a side note, The Incredible Hulk, while officially part of Phase 1, is skippable if you wanted to pick an item to ditch. I truly believe if you skipped this movie, you'd not be at a loss for anything contextually. It's quite literally, my least favorite movie in the MCU.

MCU Continuity
As much as I'm a super fan, there's always a bit of continuity weirdness across the movies themselves, and then when you jump to the TV shows, it adds a bit more.
I remember when we interviewed Jed Whedon on the set of "Agents of S.H.I.E.L.D." and the discussion we had about canon and continuity between film and TV.
One of my all-time favorite moments is when Bucky references a redhead as he and Cap are walking into the cave during Captain America: Civil War. You know he's talking about Dottie Underwood, but only if you watched "Agent Carter".
Steve Rogers: You remember that time we had to ride back from Rockaway Beach in the back of that freezer truck?

Bucky Barnes: Was that the time you used our train money to buy hot dogs?

Steve Rogers: You blew three bucks trying to win that stuffed bear for a redhead.

Bucky Barnes: What was her name again?

Steve Rogers: Dolores. You called her Dot.

Bucky Barnes: She's gotta be a hundred years old right now…

Steve Rogers: So are we, pal.
In Season 1 of "Agents of S.H.I.E.L.D." we had the release of two Marvel movies the incorporation of those plots. Episode 8 of "Agents of S.H.I.E.L.D." airing after the release of Thor: The Dark World, takes place directly after those events.
Later in Season 1, episode 16 aired the same weekend as the release of Captain America: Winter Soldier. The events portrayed on "Agents of S.H.I.E.L.D." take place at the same time as the film, with the episode ending with a scene straight from Captain America: The Winter Soldier of Nick Fury being pursued by assailants pretending to be cops and finally encountering the Winter Soldier.
Season 2, episode 19 also has a crossover for Avengers: Age of Ultron when Coulson gives Agent Maria Hill the location of the base of Hydra's leader, Baron Wolfgang von Strucker so the Avengers can defeat Hydra.
Currently in its fifth season, "S.H.I.E.L.D." has taken our heroes to the future, but the crossovers in these subsequent seasons seem to have come to an end. We'll see if that stays as is, or changes with an onslaught of new films in MCU Phase 4.
Netflix's "Daredevil" and "Jessica Jones" also have sketchy timelines. Early in the series, the Battle of New York is referred to as "The Incident" and occurred about 2 years earlier.
Although the show lacks interaction with any Marvel movie characters, it could take place almost anywhere on the timeline between Thor: A Dark World and Avengers: Age of Ultron.
Given that we don't have any concrete evidence of the timeline, in our timeline, we placed it concurrently with the second season of S.H.I.E.L.D. to stay close to the time it was actually released.
MCU Phase 3 Questions and Timelines

Doctor Strange
While you can watch it as a stand-alone, you still feel the need to place it on the continuum. Doctor Strange is a difficult one to place.
There a scene in the movie of the Avengers Tower, which leads me to believe the film takes place after of Avengers (post-2012). Captain America: Winter Soldier establishes that Stephen Strange is already a threat, but we don't really know why (2014).
We also know that fans took to Twitter to ask Doctor Strange co-writer C. Robert Cargill if the movie was set before Captain America: The Winter Soldier. (Jasper Sitwell named Stephen Strange as one of Project Insight's potential targets). But Cargill said that Doctor Strange begins in 2016.
If we go with that theory and the fact that there are awards with 2016 dates in the opening sequences of the film, this timing only kind of works. You can finds arguments/debates all over the web as to why certain things don't make sense (can't you always?).
But with his recovery and training, it seems unlikely that he could have had all of that occur in just a few months. It seems more likely that the accident and recovery happened more like 2014 and the movie takes place/culminates in 2016.
Although, with time manipulation on the table, who really knows.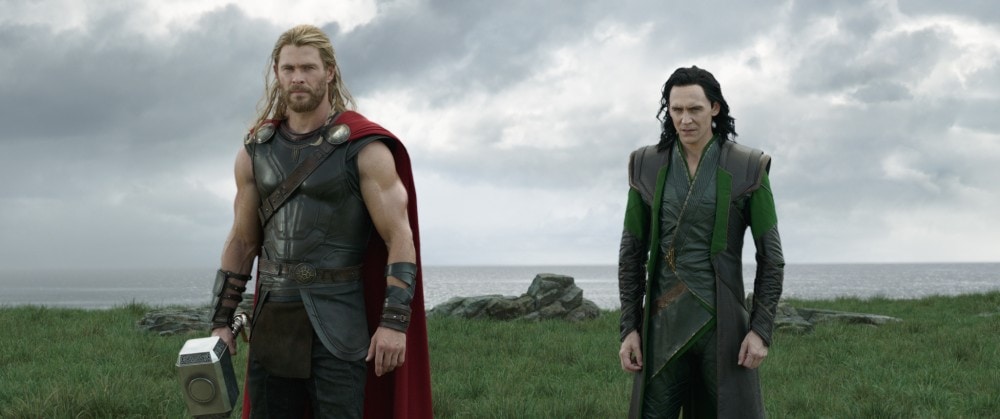 Thor: Ragnarok
Thor: Ragnarok. Here's another one that's a bit convoluted to place. I believe it takes place about the same time as Civil War.
Thor has been doing his own thing for a couple years since Avengers: Age of Ultron. The timeline makes sense when you take that into account, but you have to also remember that Marvel has never been tied to diehard timelines, especially in standalone films (like this and Doctor Strange)
Thor: Ragnarok isn't an Avengers movie in the same way Civil War or a dedicated Avengers movie is. Its job isn't to set up the next film in the series, despite the fact that there is canon and it will set up material that you'll appreciate having gotten from watching it.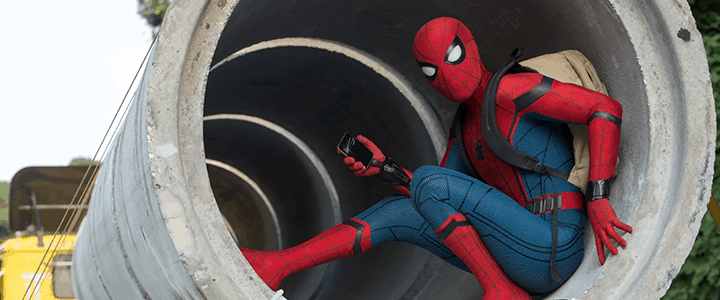 Spider-Man: Homecoming
And then there's Spider-Man: Homecoming, which, in my opinion, breaks the whole timeline and is a giant cluster.
Spider-Man: Homecoming uses an epic MCU moment to depict the timeline, but it doesn't add up.
One of the earliest moments in Spider-Man: Homecoming occurs just after New Your City is destroyed in the Battle of New York in Avengers (2012).
According to the title card in the film, the film takes place 8 years later, making it 2020. Since 2012, which we've basically all been led to believe is the year that Avengers was set in, most of the MCU movies have been released in the year they were set in—Civil War in 2016, Guardians of the Galaxy in 2014.
Guardians of the Galaxy Vol. 2 breaks that rule and takes place immediately after the first movie in 2014 even though it was released in 2016.
That's 3 years after it was released and takes place after the events of Avengers: Infinity War. It makes zero sense.
We have loads of circumstantial evidence. I'm no lawyer but…
We know Guardians of the Galaxy Vol. 2 takes place in 2014. The title card says 1980 and then we jump forward 34 years. The title card in the prologue of Guardians of the Galaxy does essentially the same thing, jumping forward 26 years from 1988. That puts the setting of both films in 2014.
Kevin Feige has confirmed more than once in various interviews that Avengers: Infinity War takes place 4 years after the events in Guardians of the Galaxy Vol. 2, making that roughly 2018, the same year it's being released.
This sets the events of Avengers: Infinity War, the movie that hasn't even happened yet, BEFORE Spider-Man: Homecoming. Are you following?
There are also some calendar shots in Spider-Man: Homecoming that confirms that we know Civil War takes place in 2016, which also means that Spider-Man: Homecoming can't exist in 2020, especially when the movie opens with unstable hand-cam footage of Spider-Man in Civil War before diving right into Spider-Man: Homecoming.
This isn't the time that the MCU has broken its own timeline, either. There are lots of examples, but that's a whole other post.
For years, most fans work with the idea that Phase 1 of the MCU (Iron Man, Captain America: The First Avenger, The Incredible Hulk, Iron Man 2, and The Avengers) each took place in the year in or before they were released.
Before The Avengers was released, Marvel issued an official timeline correcting this line of thought. Iron Man has been confirmed to have taken place in 2010.
Captain America: The First Avenger, Iron Man 2, The Incredible Hulk, and Thor all took place within the span of a week—referred to as "Nick Fury's Big Week" and details the Avengers being introduced for the first time. These five movies take place in 2011.
New MCU Films
Black Panther pounced to screen February 16, 2018. It's now available on Blu-Ray/DVD/Digital.
Avengers: Infinity War battled it out in the form of an epic heist movie with Thanos at the center of it all April 29, 2018.
Ant-Man and the Wasp released July 6, 2018, and Captain Marvel released March 8, 2019. We're excited to see females as the billed title characters in both of these films (Evangeline Lilly as the Wasp and Brie Larson as Carol Danvers).
Avengers: Endgame released May 3, 2019.
Other MCU Properties
ABC's "Inhumans" in fall 2017 wasn't seemingly well-received, but I'll mention it because it's Marvel canon.
New Marvel shows are now constantly popping up, but they aren't all within Marvel canon.
In spring of 2018, "Cloak & Dagger" premiered on Freeform. "Marvel's New Warriors" was originally intended for Freeform, as well, but is now being shopped around for another network and still in limbo.
Season 2 of the Emmy-winning "Jessica Jones" hit Netflix on March 8, 2018.
"Luke Cage" Season 2 wrapped up filming in November 2017 in NYC and aired June 2018.
"Iron Fist" Season 2 began filming in December 2017 and aired in September 2018. Honestly, I didn't care, but I'll try to update it for my readers. Personally, Danny Rand is my least favorite of the whole group of The Defenders. I think he's a whiny brat.
Season 3 of "Daredevil" was announced back in 2016, and finally dropped October 2018.
"Marvel's Runaways" aired on Hulu in November 2017 and season 2 aired December 2018.
"The Punisher" Season 1 hit Netflix in November 2017 and season 2 aired January 2019.
"The Defenders" hit Netflix summer 2017, but no second season has been announced, although it doesn't look good with all of the individual shows canceled.
What do you think about this timeline?
Which characters would you want to see in the MCU, big-screen or TV?