Ah, bourbon. And Coffee. It's like this cocktail was made to delight the senses and provide a kick of sunshine first thing in the morning—or late in the afternoon. Made with Knob Creek Bourbon Whiskey (a personal favorite, although you can sub for any bourbon you like) this Iced Bourbon & Chocolate Coffee is the perfect afternoon pick-me-up or get-up-and-go first thing in the morning. Try one of the additional toppings for a great holiday party beverage.
This post contains affiliate links, meaning that when you click on a link that we recommend, we may receive a teeny weeny commission if you purchase a product. We wouldn't be doing our job to pay the bills if we didn't monetize somehow!
Iced Bourbon & Chocolate Coffee
Ingredients:
1 ounce Tuaca Vanilla Citrus Liqueur
1 ounce Knob Creek Bourbon Whiskey
5 ounces Heavy Cream
5 ounces Godiva Chocolate Liqueur
2 ounces Chilled Coffee
Caramel Sauce (optional)
Directions:
In a cocktail shaker add vanilla citrus liqueur, Knob Creek bourbon whiskey, chilled coffee, and top with fresh ice cubes.
Secure the lid on the cocktail shaker and shake vigorously for 30 seconds.
Squeeze caramel sauce onto the inside of the glass mugs (optional), and fill the mugs with ice.
Strain coffee mixture into the prepared glass mugs
Add heavy cream and the Godiva Chocolate liqueur.
Try any or all of these additional and yummy toppings to create an extra fun drinking experience:
Drink responsibly, and never drink and drive.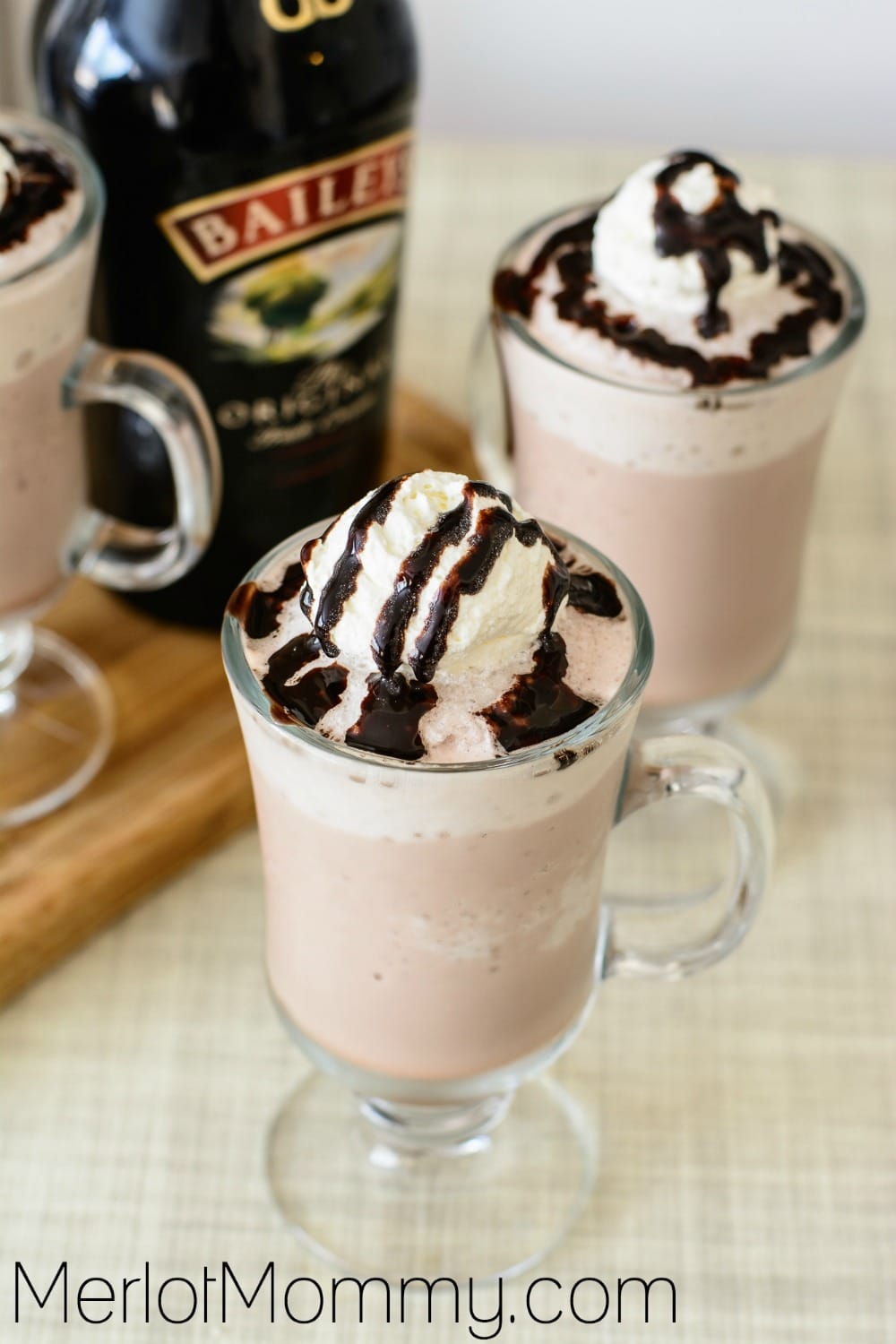 The following two tabs change content below.
Jana
Jana Seitzer is a full-time mom to 4 amazing kids, wife, writer, photographer, marketer, designer, and social media maven. She loves to travel all over the world—solo and with her family—and tell stories about her travel adventures, adventures that often involve a glass of wine or whisky.