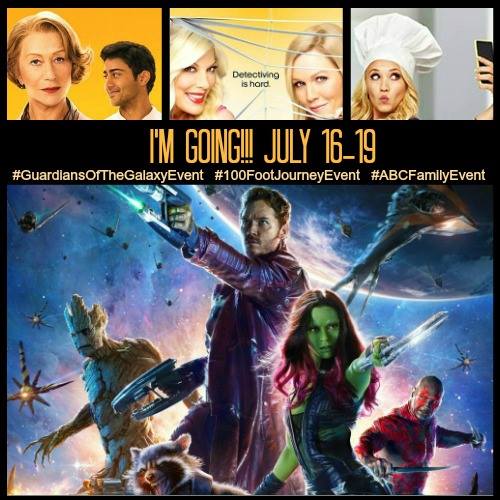 Two words: Chris Pratt. We have our first official confirmed interview for the Guardians of the Galaxy portion of the LA event I'll be attending next week on behalf of Disney, Marvel, DreamWorks & ABC Family Invite 7/16-7/19. He seems like such a great and funny guy. He's certainly easy on the eyes, too, with his boy-next-door good looks (Anna Faris is one lucky woman).
I've been a fan of Chris Pratt since his early days with his role on The O.C. as Ché. He's only gotten more adorable and grown as an actor since then with his roles in Moneyball, Parks and Recreation, Zero Dark Thirty, Delivery Man, and The LEGO Movie, among others. He truly has gone from zero to hero as an actor over the past few years. I can't wait to interview him and see what's up next for this talented man.
I'm honored to have been chosen (along with 24 other amazing bloggers) to attend this whirlwind 4-day trip with incredible opportunities. This trip includes the film releases of both Marvel's GUARDIANS OF THE GALAXY and DreamWorks Pictures' THE HUNDRED-FOOT JOURNEY as well as the new ABC Family TV shows MYSTERY GIRLS and YOUNG & HUNGRY!
Follow me here, on Facebook, on Instagram, and on Twitter to see what transpires on this trip! The hashtags to join the conversation are #GuardiansOfTheGalaxyEvent, #100FootJourneyEvent, and #ABCFamilyEvent.
Disclaimer: I've been selected to attend an all-expense paid trip to LA courtesy of Disney to experience these incredible events. All opinions, excitement, and smiles are my own.