"MY DAD THE BOUNTY HUNTER" is now streaming on Netflix. This all-new animated sci-fi adventure takes family time to a whole new galaxy. I interviewed Creators and Executive Producers Everett Downing and Patrick Harpin, along with Laz Alonso (Sabo Brok), Yvonne Orji (Tess), Priah Ferguson (Lisa), and JeCobi Swain (Sean) about the show.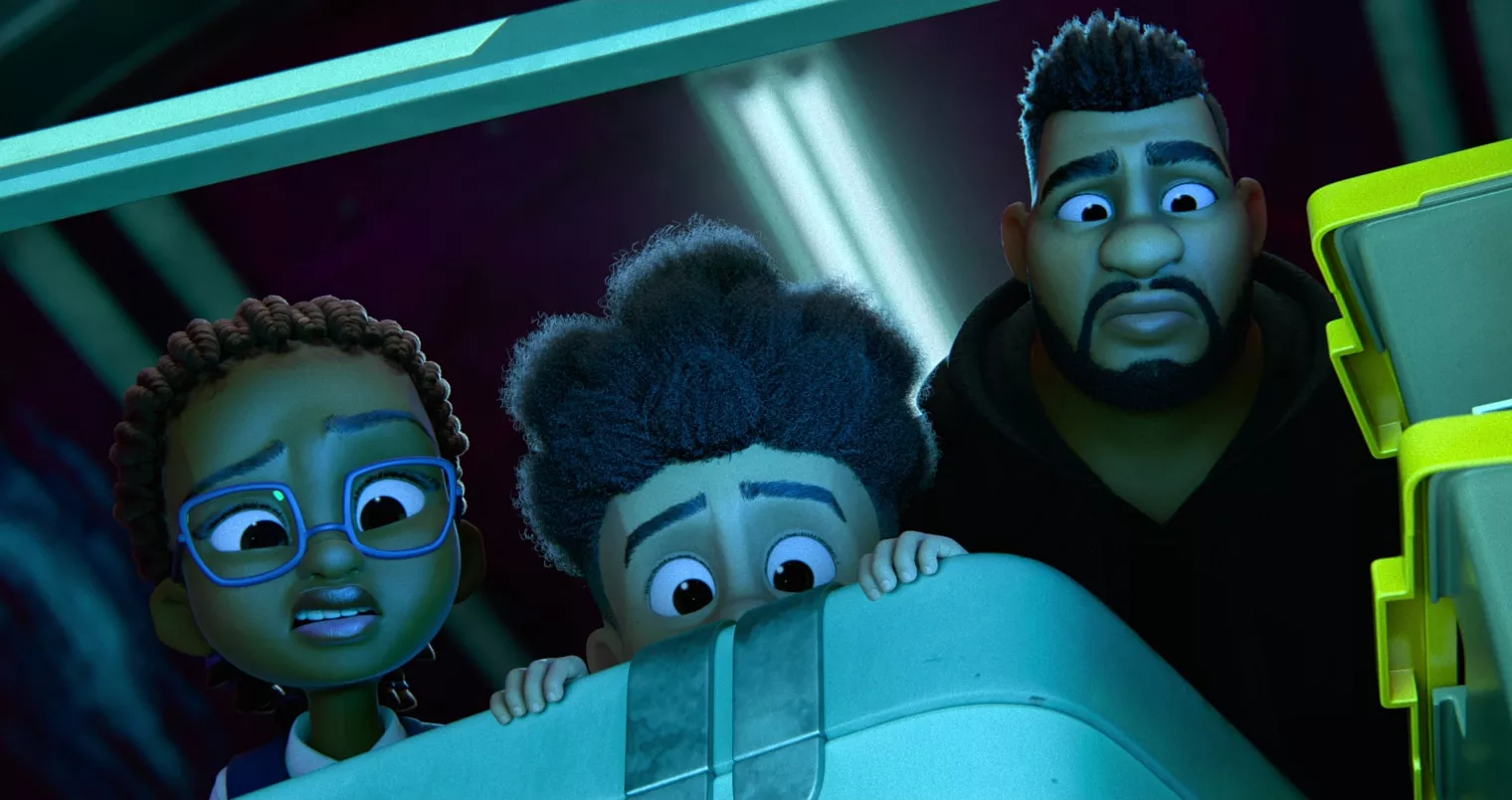 INTERVIEW with the Talent of Netflix's "MY DAD THE BOUNTY HUNTER"
Creators and Executive Producers Everett Downing and Patrick Harpin shared about the show in a previous interview. This time around I asked the talent about their favorite moments or scenes in the series.
Priah Ferguson, the voice of Lisa in the show didn't even have to think about what her favorite scene was.
"Oh, I have some I have a favorite scene. My favorite scene would be the scene where Lisa was arguing with her dad and that was kind of emotional. I really had to go there for that scene and kind of put myself there because even though I couldn't see the atmosphere, or I wasn't, I'm with my dad like face-to-face or the person who played my dad face-to-face, I kind of had to go there mentally. So that was one of my favorite scenes just because the emotions were high in it and it's different for like in animation series to show that reel in that raw of a daughter and their dad's relationships. So it was very relatable to me and I feel like it would be relatable to a lot of like young girls watching it."
JeCobi Swain's favorite scene also involved a family dynamic.
"My favorite scene this was the first episode was when I was asking if we could watch this movie called The Legend of [Arslan]. And Lisa just started like, going off, and I love how Sean is just sitting there like, 'Whose eyes do I go on?' I love that scene. It was one of my favorite scenes ever. Love it."
Laz Alonso loved the scenes with a strong dad relationship.
"I loved playing with all the different characters' dynamics, you know because he had to wear a different hat with every family member for different reasons. With Lisa's character, it was guilt; with his son JeCobi, it was trying to wrangle his energy, you know, but do it in a constructive way, not in a destructive way. With Tess, it was, you know, trying to make up for knowing that he has let her down. You know, and all that, while still keeping up a strong image and protecting his family, from both what he sees as a threat, you know, and even those that he works for it was very layered in that in that aspect. And I feel like the dads who watch this with their kids will definitely see a lot of themselves and their daily struggles projected here in this story."
About "MY DAD THE BOUNTY HUNTER"
"MY DAD THE BOUNTY HUNTER" is an animated action-comedy series following close-knit siblings Lisa and Sean, who stow away on their dad's latest work trip, hoping to finally get some quality time together. Little do they know Dad's been keeping a secret from them—he's actually the toughest bounty hunter in the galaxy!
Launched into the surprise space adventure of a lifetime, Lisa and Sean discover that their seemingly average dad's job is anything but boring. Dodging dangerous aliens, robots, and laser fights galore, family bonding time becomes much more than they bargained for as they try to help their dad in pursuit of his toughest fugitive yet. With his kids along for the ride, Dad must show up for them when they need it most—and they'd better make it home before Mom finds out!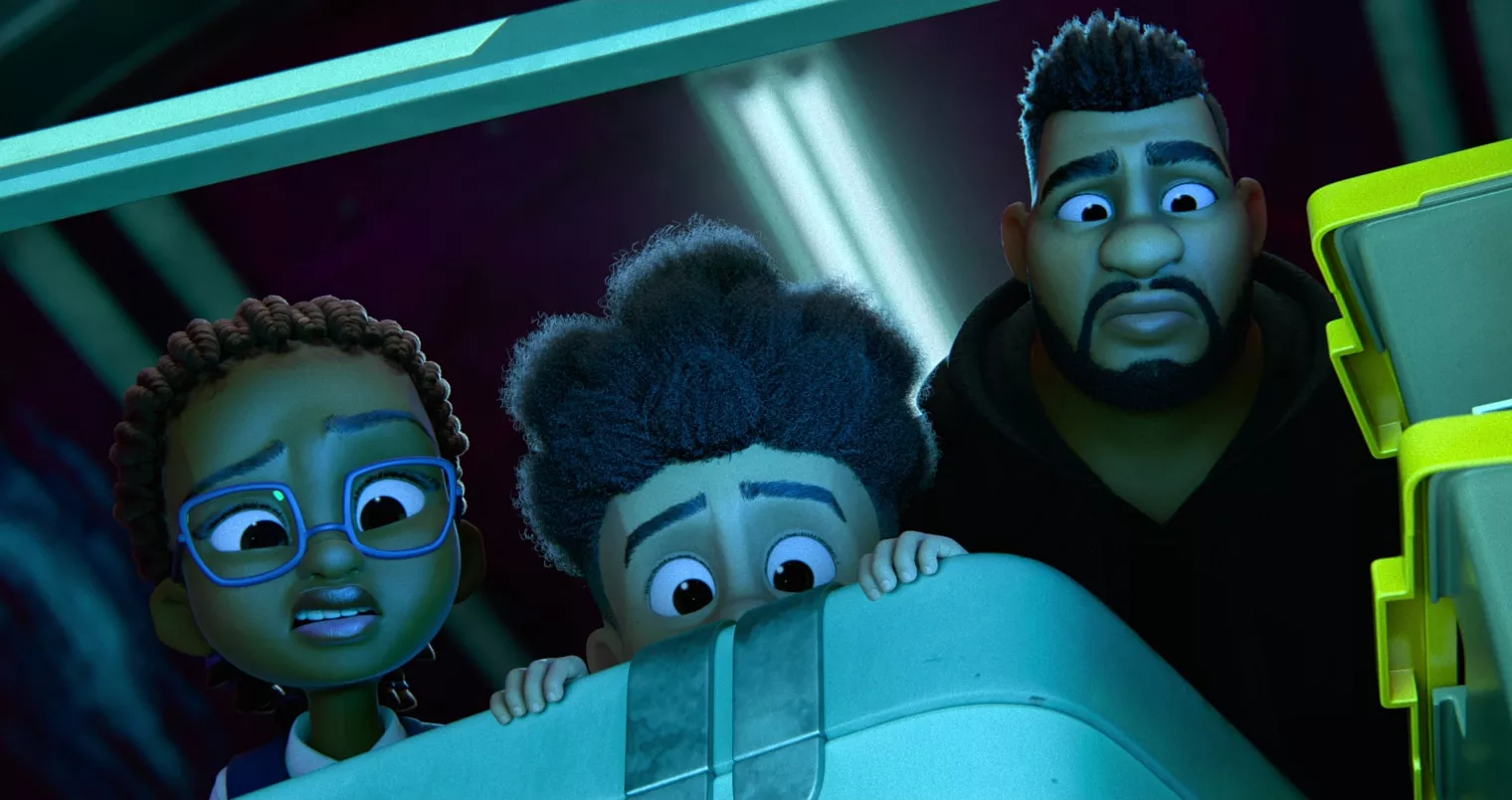 From Creators and Executive Producers Everett Downing and Patrick Harpin, "MY DAD THE BOUNTY HUNTER" is a warp-speed adventure across the constellation of ups, downs, and moments in between that shape family life.
CREATORS / EPS: Everett Downing and Patrick Harpin
CAST: Laz Alonso, Yvonne Orji, Priah Ferguson, Yvette Nicole Brown, JeCobi Swain, Leslie Uggams, Rob Riggle, Jamie Chung, and Jim Rash