If you like cocktails, then you know that flavored vodka is a key ingredient in many cocktail creations these days. There are also lots of brands out there offering flavored vodkas—some of those flavored vodkas are tasty, some are downright gross. Ivanabitch is a line of flavored vodkas that is sure to impress!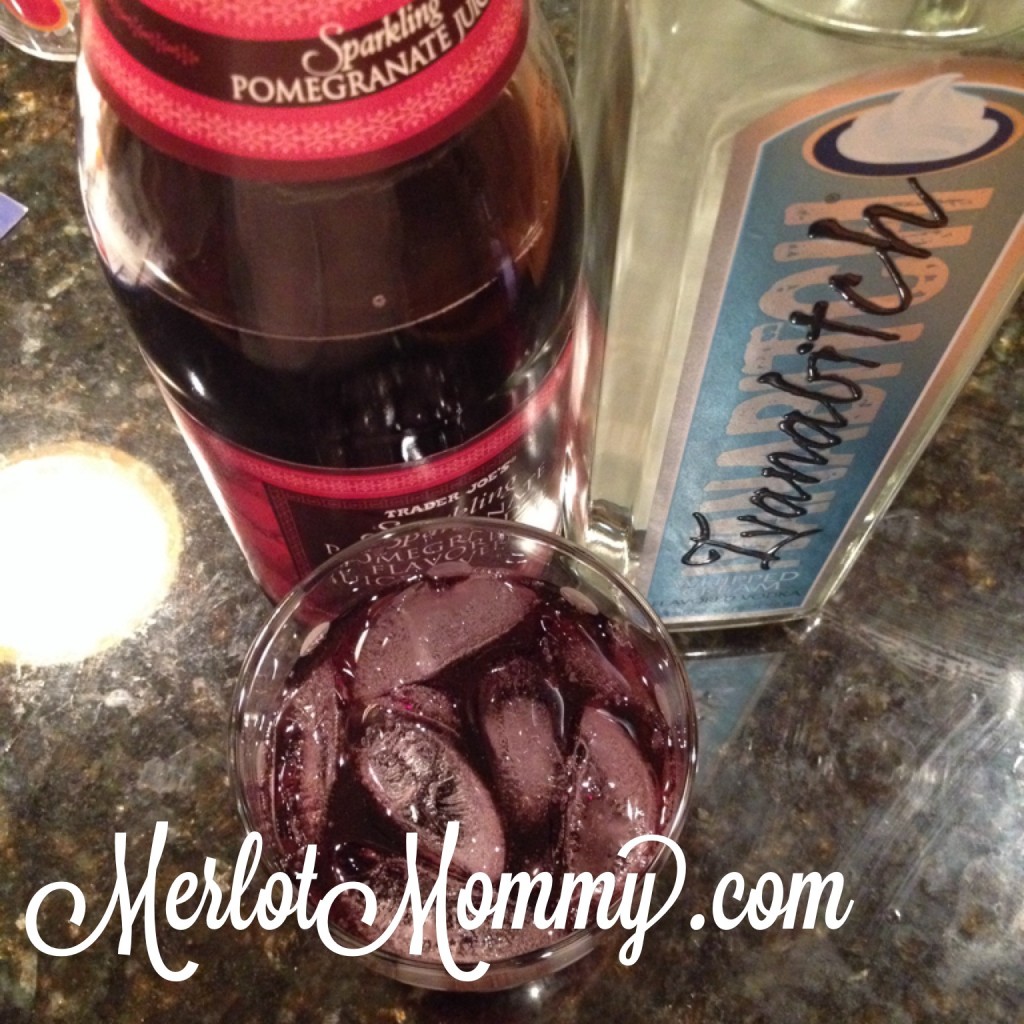 I've always enjoyed creating new cocktails. Maybe that's why I was a bartender for a stint in college; bar tending helped to pay the bills and it was fun to be a mixologist. Lucky for you, I never do a liquor review without a new cocktail for you to try yourself!
Ivanabitch Flavored Vodka comes in 13 flavors, but I only tried four: Whipped Cream, Coconut, Lemmon, and their exclusive world's first Tobacco flavored vodka. I still want to try the Vanilla and Orange flavors, too!
The first vodka I tried was the whipped cream (it was also my favorite of the four). It was one of the better whipped cream vodkas I've had. Sweet but not so sicky sweet that you want to hurl after your first drink. I experimented with the whipped cream flavored vodka and ended up with this mix. Needless to say I drank nearly the whole bottle of vodka making these Pomegranate Cream Dreams.
Pomegranate Cream Dream
Ingredients:
2 oz. Ivanabitch Whipped Cream Flavored Vodka
2 oz. Pomegranate Sparkling Juice
Fresh cranberries
Ice cubes
Directions:
Add ice to an old fashioned glass. Place a few fresh cranberries on top of the ice cubes. Pour in the pomegranate sparking juice slowly. Top with Ivanabitch Whipped Cream Flavored Vodka. Give a gentle stir (since the pomegranate is sparkling, you don't want to shake it). Enjoy. (Note: if the drink is too sweet, as the pomegranate sparkling juice is pretty sweet on its own, add just a splash or two of water to dilute it a little.)
In addition to being flavorful, this Pomegranate Cream Dream makes a great Valentine's Day cocktail!
The second flavor I tried was the Tobacco flavored vodka. I was a bit skeptical of this one as I don't smoke and don't love the smell of smoking, so I really didn't know what to expect. I was pleasantly surprised! The Tobacco flavored vodka has an almost whisky-smokey quality to it. It reminded me of a mild whisky. Quite tasty if you like whisky, but not nearly as strong as whisky if you don't like it. I found this to mix well with Coke and Diet Coke.
Smoked Coke and Ice
Ingredients:
3 oz. Ivanabitch Tobacco Flavored Vodka
12 oz. can of Coke or Diet Coke
Mint leaves
Ice cubes
Directions:
Add ice to a pint glass. Pour in the Ivanabitch Tobacco Flavored Vodka. Slowly add the Coke. Garnish with a spring of mint leaves. Enjoy.
The Lemmon is a very good lemon flavored vodka. It made tasty Lemondrop Martinis. And the Coconut I also mixed with Diet Coke for a coconut flavored (alcoholic) cola cocktail.
I received samples of Ivanabitch Flavored Vodkas for my honest review and feedback. All opinions are my own.