If you're like thousands of others, you joined the Animal Crossing New Horizons craze on Nintendo Switch during the pandemic this spring to help bring some sanity to your life.
This post contains affiliate links. As an Amazon Associate, I earn from qualifying purchases.
Animal Crossing New Horizons is oddly therapeutic and relaxing.
The Biden-Harris campaign did the same, and you can visit #TeamJoe and the Biden HQ Island while dreaming!

Joe Biden has an Island on Animal Crossing New Horizons
Back in September, the Biden-Harris Campaign launched a series of campaign yard signs, which you can see on Biden HQ. We stan their campaign team, and specifically their merch team, especially as they have tied in ways to draw in the Gen Z crowd.
My 15-year-old loves what they do. She's constantly asking to download Biden-Harris designs for our ACNH islands. Now they have a Dream Address they've shared so you can visit Biden HQ!
If you aren't familiar with using Dream Codes, you'll need to lay down in your Luna Bed and fall asleep. Luna, the dream suite tapir concierge, will prompt you for the Dream Code (DA-7286-5710-7478).
When you dream, you'll arrive in the plaza of Biden HQ. You can explore the island, which is very urban.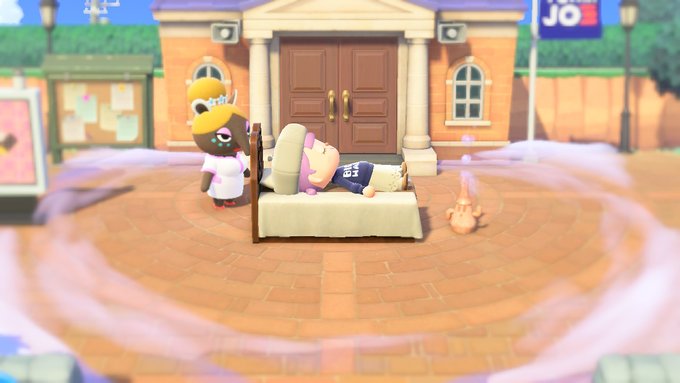 You can stop by the ice cream store, visit the voting booth, visit houses with a variety of styles and accessories including Biden-Harris campaign signs, even see Joe himself and if you do see him, he'll tell you "No Malarkey!"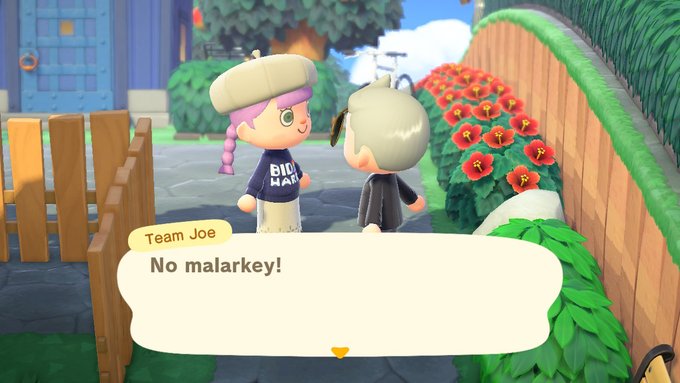 If you visit the kiosk in the plaza, you can download custom designs only available in the Dream Address sequence.

Have you visited Biden HQ? What was your favorite part?