Thank you to ULTIMA Tree for providing us a tree to add to our holiday decor in our home.
The holidays are a special time of year. Warm fires, holiday treats, decorations, family, memories, traditions. We're artificial tree people for allergy reasons. In fact, I've never had a real tree my entire life because I'm allergic (I know. It's okay, really!). However, finding an artificial Christmas tree that looks beautiful and is both easy to set up and take down is not an easy task. We've had a few over the years and not been impressed. Eventually, they find a new home, and we find a new artificial Christmas tree. This year, we've brought home a new 7.5′ pre-lit ULTIMA™ Tree. I'm certain it will be the last artificial Christmas tree we bring home.
Let's face it, as much as I love the holidays, decorating the Christmas tree can be a chore. The setup and tear down of the Christmas tree alone is a daunting task. It's time-consuming, to say the least, and can be a pain in the tush. Thankfully my kids like to help. The ULTIMA Tree is the easiest tree you'll ever set up and take down. I couldn't believe how quickly the tree was assembled. Our ULTIMA Tree was so easy to put together, in fact, my oldest two kids (13 and 11 years old) had it out of the box and 95% assembled before I made it downstairs to take a photo (I estimate about 5 to 7 minutes from they time they asked if they could put it up). It's that quick and easy.
All of the branches on the ULTIMA Tree come in their own individual labeled sections as part of the Wrap & Strap™ System. The branches then go together just like a puzzle—but not a difficult one, because everything is labeled and connects using their Quick-Connect system to eliminate the plug hunt while minimizing wire visibility from branch to branch. It's like magic! I don't think it can get any easier, and not if two middle school kids can put the tree together without any help. The pre-lit nature of the tree means you don't spend forever trying to wrap lights evenly around the branches, either. Everything is together in one neat, tidy package. It's so easy.
The ULTIMA Tree is beautiful and well made. This is the best quality articifical Christmas tree I have yet to own. The branches have a variety of textures to mimic the texture of a real tree and the look a bit more of the branches depending where on the tree you look. It doesn't have celephone needles like some other trees I've seen. The other thing I love? The tree doesn't smell! You know how sometimes plastic items have that plastic chemical smell? This tree has none. No smell at all. I was so excited, I can't even explain the excitement, especially as someone who suffers migraines and is sensitive to scents.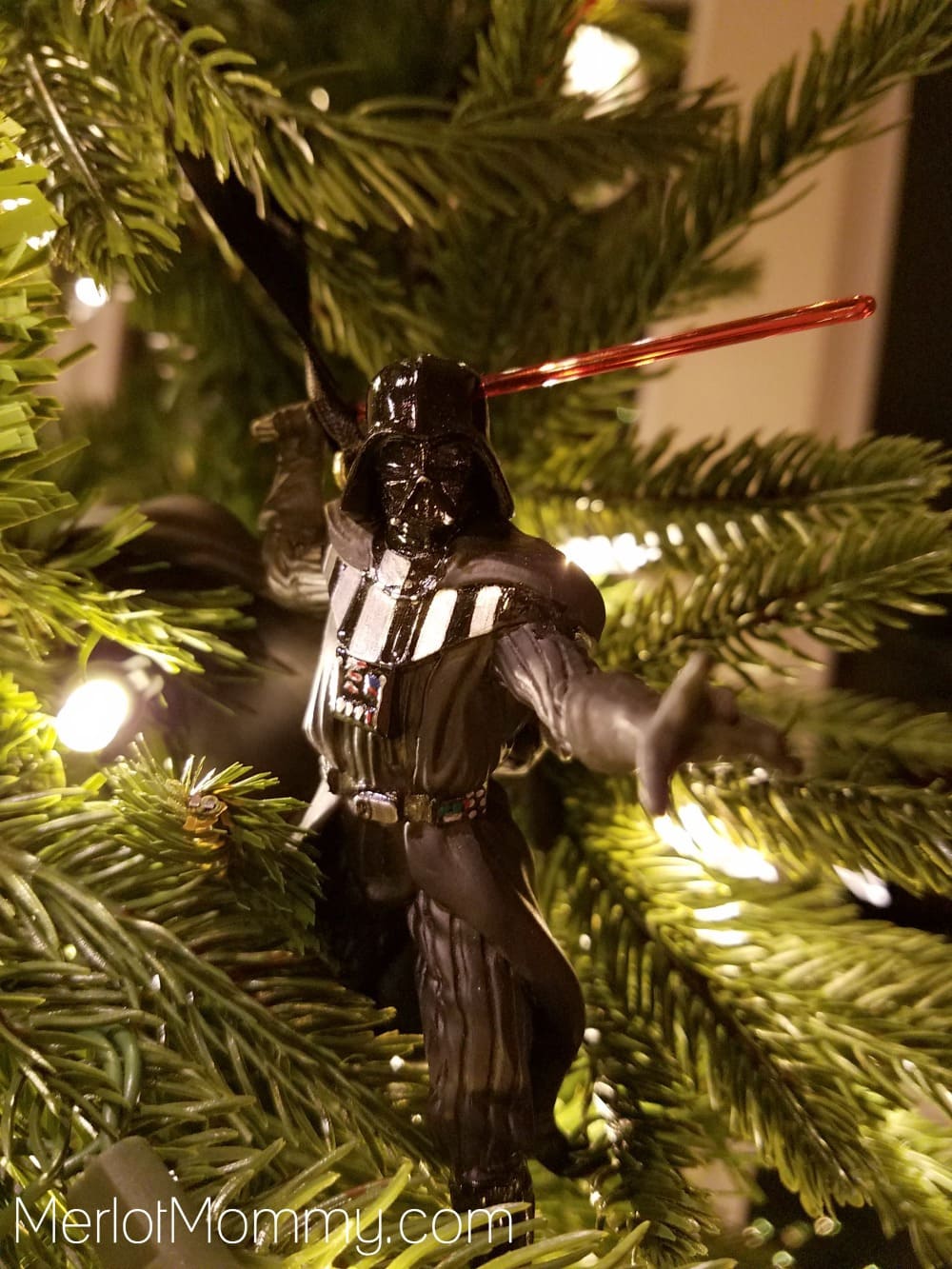 The tree's center LED lights provide an ornament-enhancing glow to give your ornaments a backlight, and the artificial Christmas tree is fully illuminated with 680 multi-functional LED lights that can go from clear to multi-color with the press of a button. The multi-functional LED lights feature the ability to be still or blinking in nine different light pattern options, which is pretty darn neat. You can change your lighting color or pattern depending on your mood. My kids think it a great trick to change the lights daily now that we have the tree set up and they know how to change the pattern settings. The ULTIMA Tree is the only pre-lit Christmas tree you'll ever need.