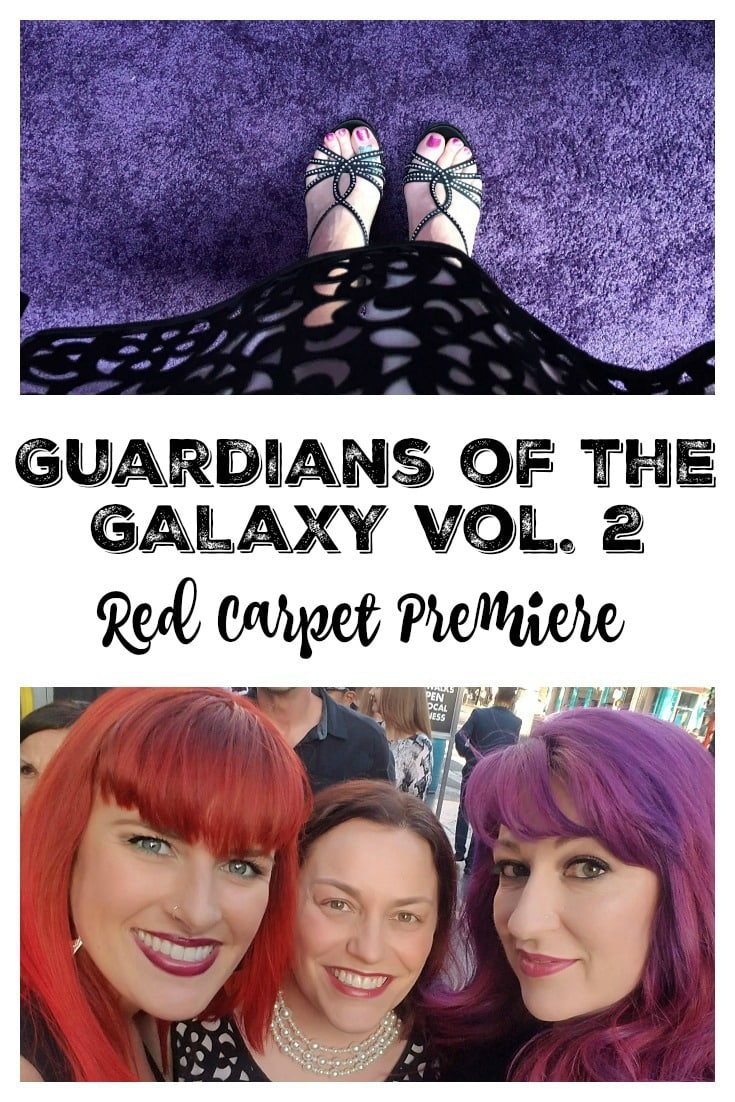 The stars, the glitz, the glam. Who doesn't love a Red Carpet? I know I sure do.
Marvel's Guardians of the Galaxy Vol. 2 Red Carpet Premiere was in Hollywood at the Dolby Theatre (where the Oscars are held) on April 19, 2017. I had the pleasure to attend the premiere as a guest of Walt Disney Studios and walk the red (purple) carpet with 24 other amazing influencers and the best magic maker I know.
In my black scuba laser cut cocktail dress and black crystal-lined shoes, I gathered at the line to walk the carpet and take it all in. I love sharing these events with friends.
This is the first Marvel Red Carpet I've done on a Disney Press Event, although last spring I was fortunate enough to get tickets to take my oldest daughter to the red carpet premiere of Marvel's Captain America: Civil War. This particular red carpet didn't have a cool photo opp at the end of it, but there is so much going on with comic news stations and other reporters on the scene interviewing the stars. If you don't spot a few people you recognize you'd have to be blind or live in a bubble.
At the start of the movie, the cast and talent that was at the premiere came in an on stage to do a welcome, and James Gunn gave a quick speech about Guardians of the Galaxy Vol. 2 and dedicated it to his dad and then dedicated the first movie to his mom. And then it was show time.
It's also really entertaining to go back through the live feeds of the events and try to spot yourself and your friends. Here are a few I found.
Check out the hotties at the 2-minute mark in this video.
Guardians of the Galaxy Vol. 2 saves the galaxy May 5, 2017
Facebook | Twitter | Instagram
I've been invited to an all-expenses paid trip to Los Angeles. As always, all opinions are my own.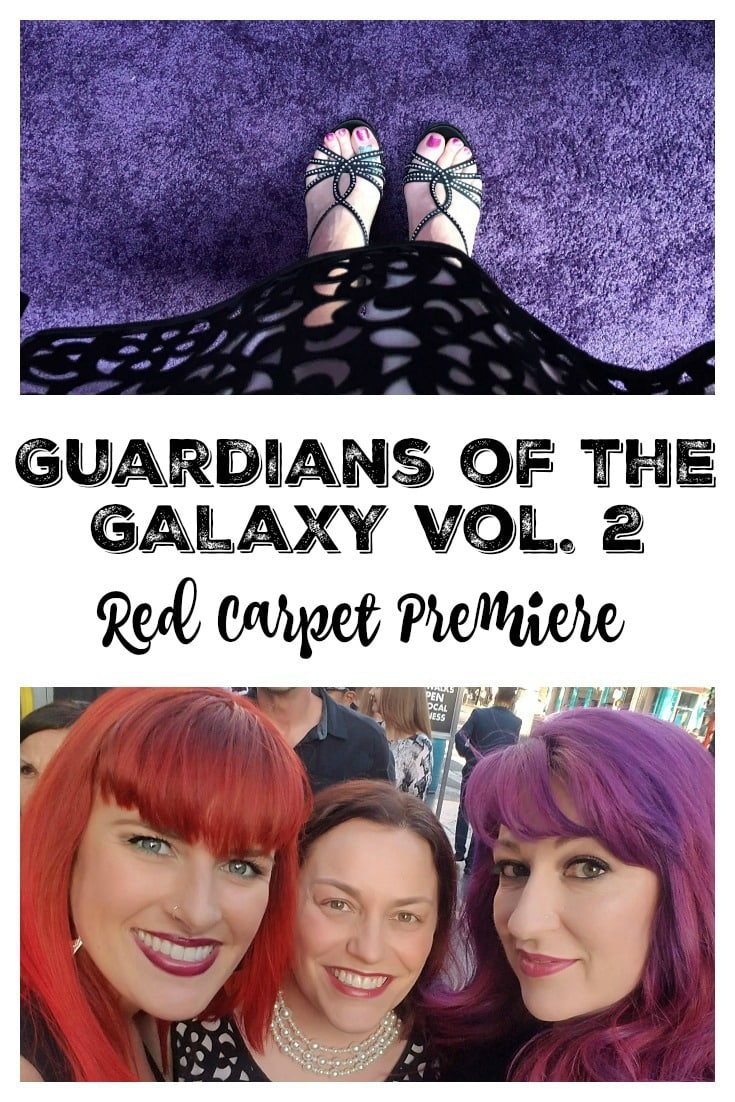 [vc_row][vc_column][vc_basic_grid post_type="post" max_items="9″ style="load-more" items_per_page="12″ gap="10″ item="basicGrid_VerticalFlip" grid_id="vc_gid:1494016595610-e3bb8b9b-d80c-7″ taxonomies="2705″][/vc_column][/vc_row]