Attending a Disney Legends Ceremony—I've now checked another bucket item off my list. Does it get any better than being in a room with Stan Lee, Mark Hamill, Oprah Winfrey, Whoopi Goldberg, and more all in the same room, same day? Just, wow. I can't even begin to imagine what it feels like to become a Legend. But I know what it feels like to be in the room where it happens.
Eleven Disney legacies were honored as official Disney 
Legends
 during D23 Expo 2017 at the 30th Anniversary Legends Awards Ceremony. Hosted by Disney Chairman and CEO Bob Iger, the Disney 
Legends
 Award ceremony was held on Friday, July 14, 2017, in Hall D23 of the Anaheim Convention Center. 
The 2017 Disney 
Legends
 Award honorees (listed alphabetically) are: Carrie Fisher (Film), Clyde "Gerry" Geronimi (Animation), Whoopi Goldberg (Film & Television), Manuel Gonzales (Publishing), Mark Hamill (Film), Wayne Jackson (Imagineering), Jack Kirby (Publishing), Stan Lee (Film & Publishing), Garry Marshall (Film & Television), Julie Taymor (Theatrical), and Oprah Winfrey (Film & Television).
Oprah thanked Disney for letting her come to work every day and allowing her to simply be her and do her own thing. he said she loved working for a company that valued letting their people be themselves.
This year marks the 30th anniversary of the Disney 
Legends
 Awards. The first Disney 
Legend
 was Fred MacMurray (
The Shaggy Dog, The Absent-Minded Professor, The Happiest Millionaire
), who was honored in 1987.
Whoopi Goldberg is one of a very elite group of artists who is an EGOT, the acronym for a person who's won an Emmy, Grammy, Oscar, and Tony. She has won Emmys (as host of AMC's "Beyond Tara:  The Extraordinary Life of Hattie McDaniel," and a Daytime Emmy for "The View"), a Grammy ("Whoopi Goldberg"), an Oscar (Ghost), and a Tony (Producer of "Thoroughly Modern Millie"). Now, after D23 EXPO: The Ultimate Disney Fan Event, she can add Disney Legend to this impressive list, making her the one and only LEGOT recipient!
"Disney and I go way back, since I was a little kid," said Whoopi. "So it's beyond an honor and a joy to become a Disney Legend because everybody knows I love Disney, Disneyland, Disney World, Disney movies, Disney toys, and the Bibbidi Bobbidi Boutique! What's better than this for a Disney-phile? Absolutely NOTHING!"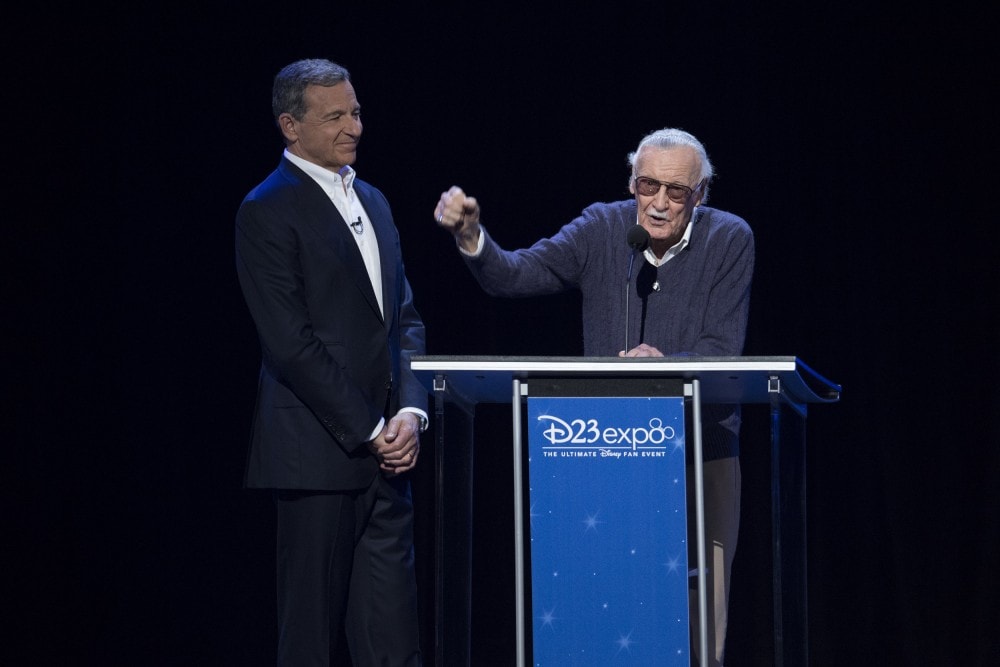 Each honoree featured their own special presentation. Stan Lee and Jack Kirby's included Marvel-themed dance routines performed by the DWTS troupe. Incredible! And watching Stan Lee get choked up talking about Jack Kirby. I may have gotten a little teary myself. Such an emotional ceremony overall.
When Carrie Fisher was honored, they showed a video montage to her. I don't think there was a dry eye in the room. We all teared up when the princess was shown in various segments in the memoir clip, and Mark Hamill talked about their relationship on set. We were sadly reminded we'll see her final performance in the next Star Wars movie.
Oh the tears when #MarkHamill talked about his relationship with #CarrieFisher #starwars #Legends #D23Expo #D23Expo2017 #D23ExpoLive

— Jana Seitzer (@merlotmommy) July 14, 2017
We'll see #CarrieFisher in her last film in #TheLastJedi #starwars #D23Expo #D23ExpoLIVE pic.twitter.com/yCS3L45gqF

— Jana Seitzer (@merlotmommy) July 15, 2017
Check out the live stream from the event on our Facebook page:
https://www.facebook.com/MerlotMommy/videos/1585219951541834/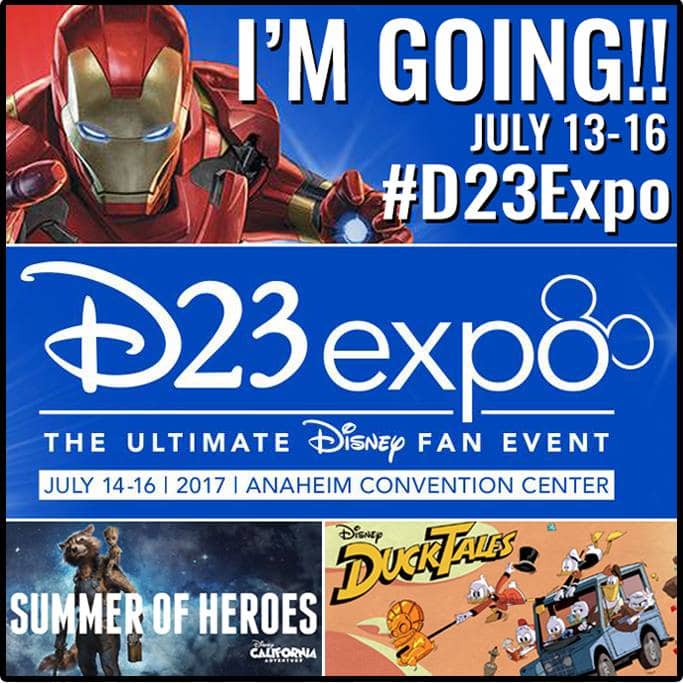 I've been invited to an all-expenses paid trip to Anaheim. As always, all opinions are my own.
[vc_row][vc_column][vc_basic_grid post_type="post" max_items="9″ style="load-more" items_per_page="12″ item="basicGrid_VerticalFlip" grid_id="vc_gid:1500479747515-2dcf4378-5a7a-4″ taxonomies="2045″][/vc_column][/vc_row]