In our house, we're HUGE fans of the first Disney Descendants movie. My girls have had Descendants-theme parties, we own multiple costumes (Mal, Evie in two versions each), and various other Descendants-themed merchandise. My kids can sing every word to the songs. We're so excited for Descendants 2 to air this week (July 21 on Disney Channel, ABC, Freeform, Disney XD, and Lifetime).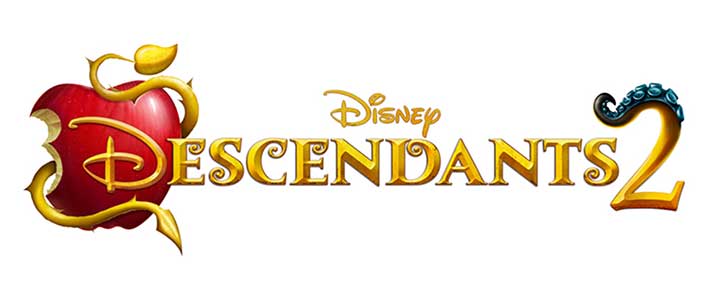 This spring when I was in Los Angeles to attend the Guardians of the Galaxy Vol. 2 press junket, I also had the opportunity to interview the VKs of the new Descendants 2. The OG VKs are returning for the new movie, plus there are a few new additions, which are so cool. The snippets of the movie we saw are fantastic. The scenes we saw reminded me of West Side Story meets Hamilton. It's going to be epic fun.
Meet the Cast of Descendants 2
Dove Cameron as Mal
As an actor, I do that as much as I can in every role, but Mal is my ride or die. I fell in love with her when I read the Descendants script back in2013. [DisneyChannel] didn't tell me anything. They didn't say, 'We're going to set up an audition.' It was more like, 'Will you read this and tell us what you think?' I had an emotional, visceral response. I said, "She's my girl!" because I related to her so much. Even though all of the characters and Mal are in fantastical circumstances, their experiences are very relatable.
Sofia Carson as Evie
No matter what country I go to, what city I go to, there's a little girl dressed up as Evie. Whether she's speaking Spanish or French or Portuguese, it's so impacting to see how far this movie has traveled and how many lives, how many little girls it can impact. I've had a really beautiful experience. I like to go to the Children's Hospital as much as I can. [My sister and] I went [to the hospital] for Halloween and I was dressed as Evie. I met a young girl was suffering from sickle cell anemia and she spoke to me about Evie in ways that I never even knew and in dimensions that I had never even [considered.] Hearing what Evie taught her and how she felt connected to Evie was the most incredible experience and I think this is why we're so lucky to do what we do. Yes, I get to dress up every day and sing and dance, but to be able to tell stories and have them impact young girls like that, that's why I feel so lucky to do what I do.
Cameron Boyce as Carlos
People are really excited to see what happened to these kids [in the second movie]. When you leave them, they just left this horrible, desolate place to go somewhere that's this beautiful new world and they're still getting used to it at the end of the first movie. The world in Auradon is really important, and then some other stuff happens where we have to return to our roots. That is hard for us too because we're getting used to this newer place and we're still fighting with that. That doesn't stop. For Carlos specifically, in the first movie, he was like the younger brother, a little bit of the comic relief. [He was] just the guy who was not really helpful to the group and [they were] sort of dragging Carlos along. In the second movie he finds out how he can bring something to the table for the team, and it's different than everybody else. Obviously, Jay's the muscle and Mal is the brains, and Carlos figures out that he's a sensitive guy. He realizes that he can use that [sensitivity] to bring the whole group together and it's pretty cool.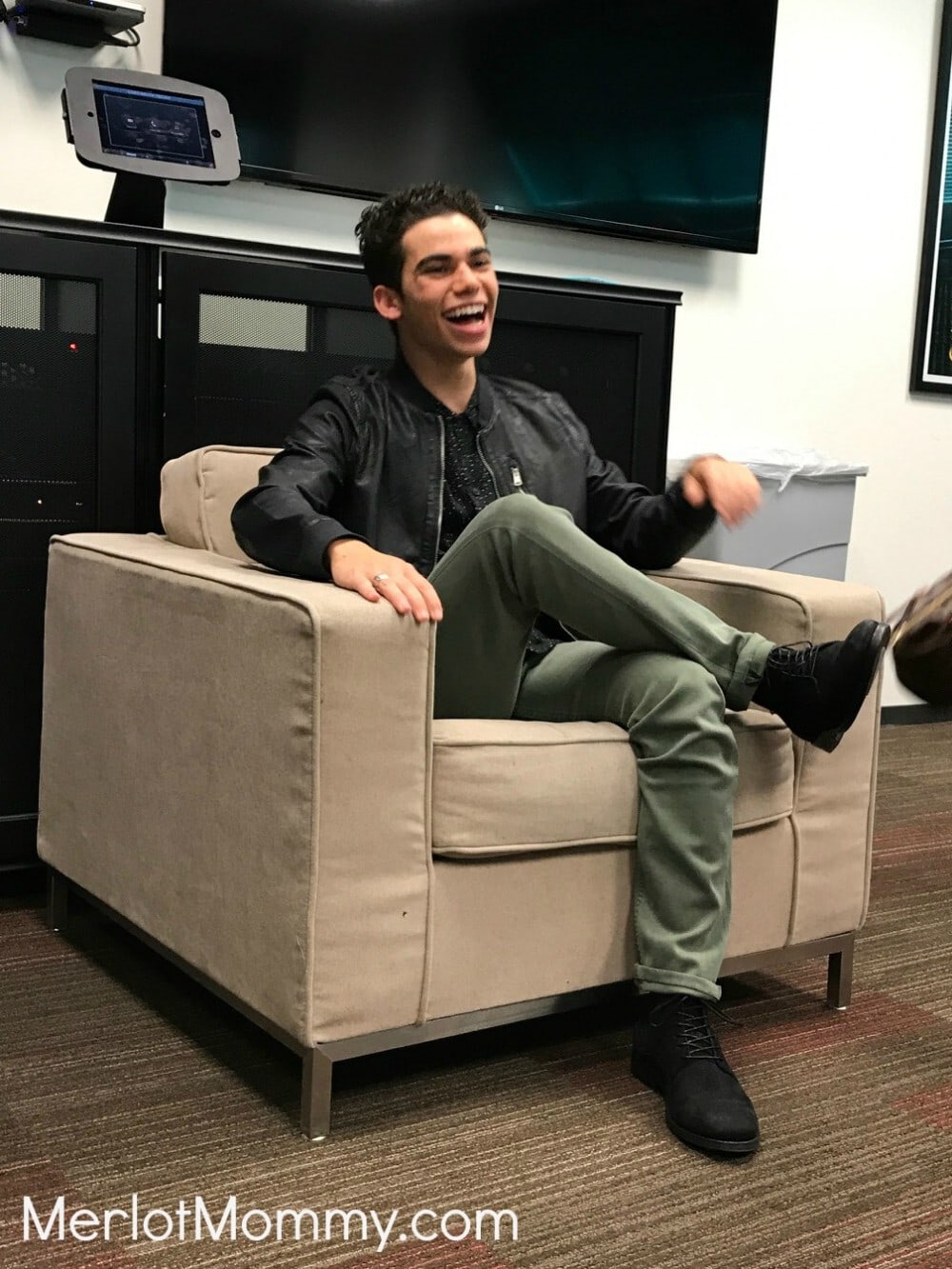 Booboo Stewart as Jay
I think it's really important to surround yourself with people who you know are your true friends. You can have friends that know you through things that you've done. But we just have to engage and really know who your friends are who will bring you down to that level where you can be [down-to-earth]. It's really easy [for fame to go to people's heads], and I see it happening. I see people go up and up [in popularity] and when it's over, when the attention isn't there anymore, that's when you have people fight. They go [off] the deep end, or you feel like you should be looked at a certain way. People forget [about celebrities] super fast. As quick as they love, they just as easily forget. So it's very important to know that this is something that will not be around forever and just enjoy the time that it is here. I'm happy that I'm able to be part of it.
China Anne McClain as Uma
Joining the cast of Descendants was surreal for me. It was an honor because everyone loved the first film and I was a fan of the first film. I thought it was beautifully put together. And Kenny Ortega is just [great]. I really wanted to work on it so when I got the call [saying I got the role], I said, 'Yes!'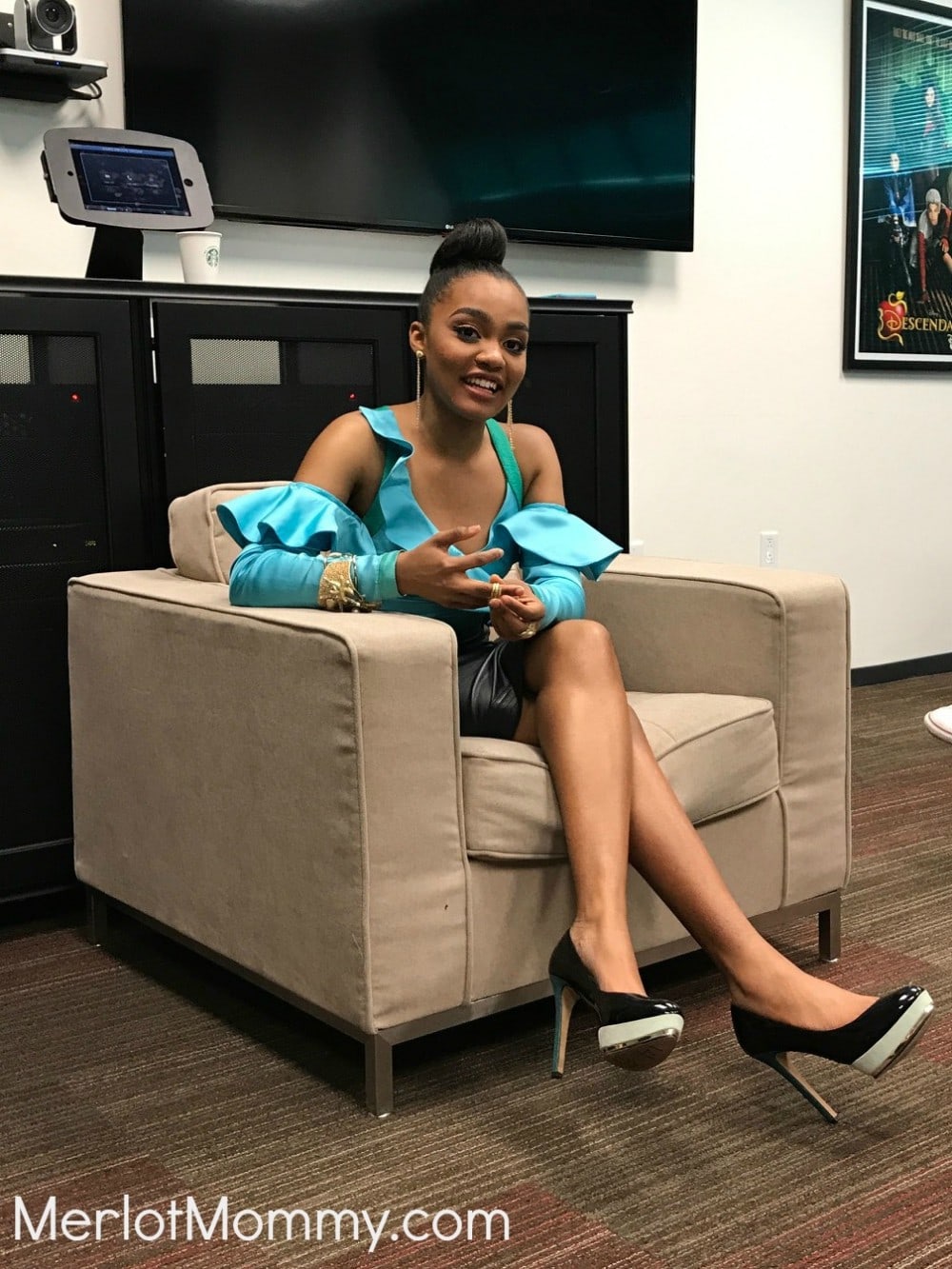 I've been invited to an all-expenses paid trip to Los Angeles. As always, all opinions are my own.