Thanks to Manhattan Toy for providing samples and a holiday giveaway. As always, all opinions are our own.
We love quality, classic toys that encourage imaginative play. The MiO collection provides open-ended play to inspire any child builder's imagination. Designed for children ages 3 and up, the MiO Sleeping + 2 People set contains 14 pieces in a mix of natural and brightly colored wood pieces. Open-ended play is easy to achieve and imagination limitless with the simple wooden shapes and adorable people characters. The MiO dolls feature hand-painted wooden heads and soft beanbag bodies.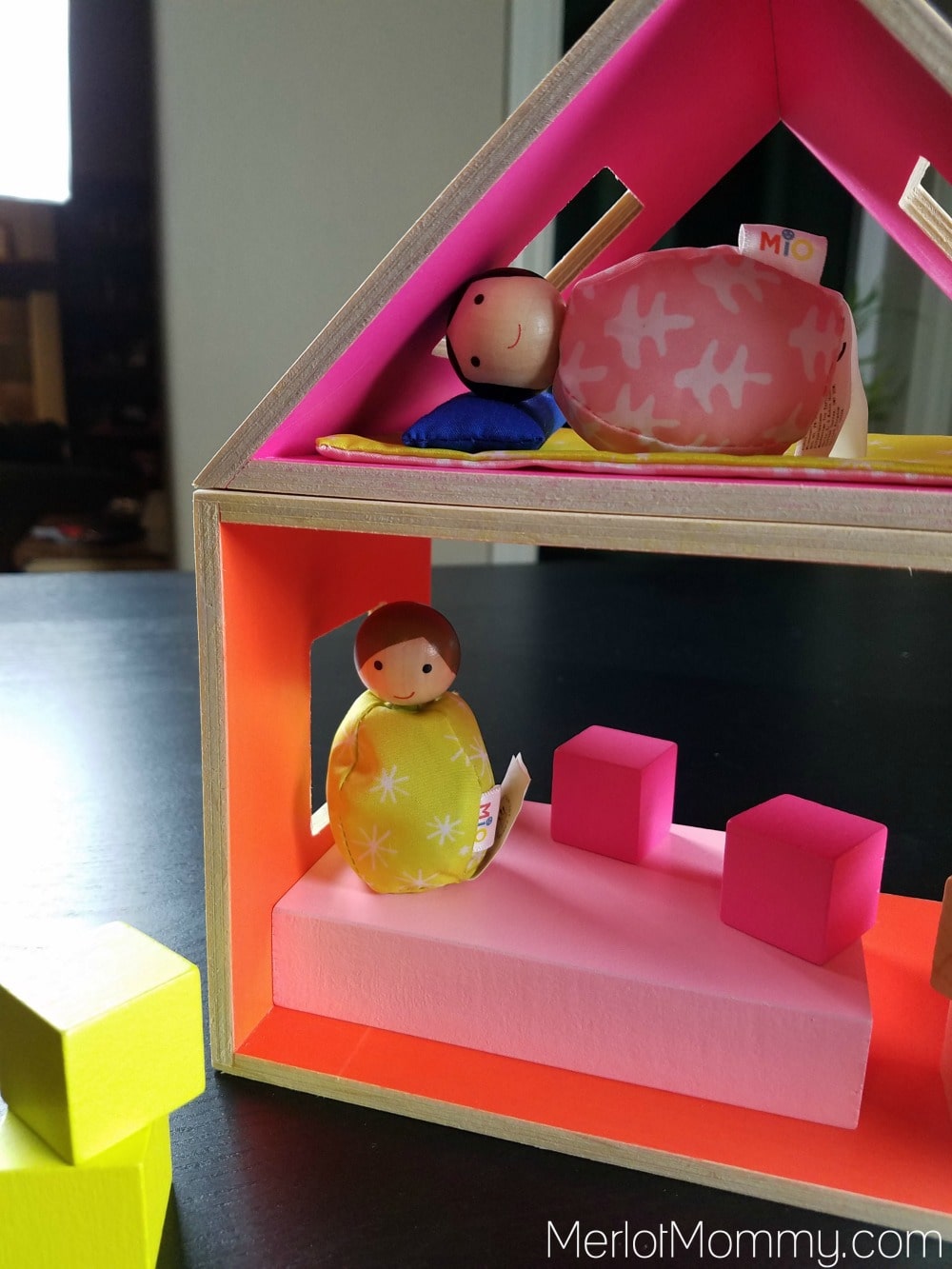 This set comes with 1 room, 1 loft, 1 block, 6 cubes, 1 blanket, 1 pillow, 2 MiO beanbag people, and a drawstring bag for easy storage. My kids grew up on Manhattan Toy and we love the high quality of their products. They last for ages and can be passed down from child to child, family to family.
One lucky reader will win their own MiO Collection!
Use the Raffle copter below to enter to win any MiO Collection sets under $50 such as:
MiO Sleeping + 2 People
MiO Eating + 2 People
MiO Camping + Bear
MiO Woodland + Fox + Skunk
MiO Car + 2 People
MiO School Bus + 2 People
MiO Trailer
MiO People
MiO Animal Set Owl + Deer
MiO Animal Set Fox + Bear
MiO Animal Set Dog + Cat