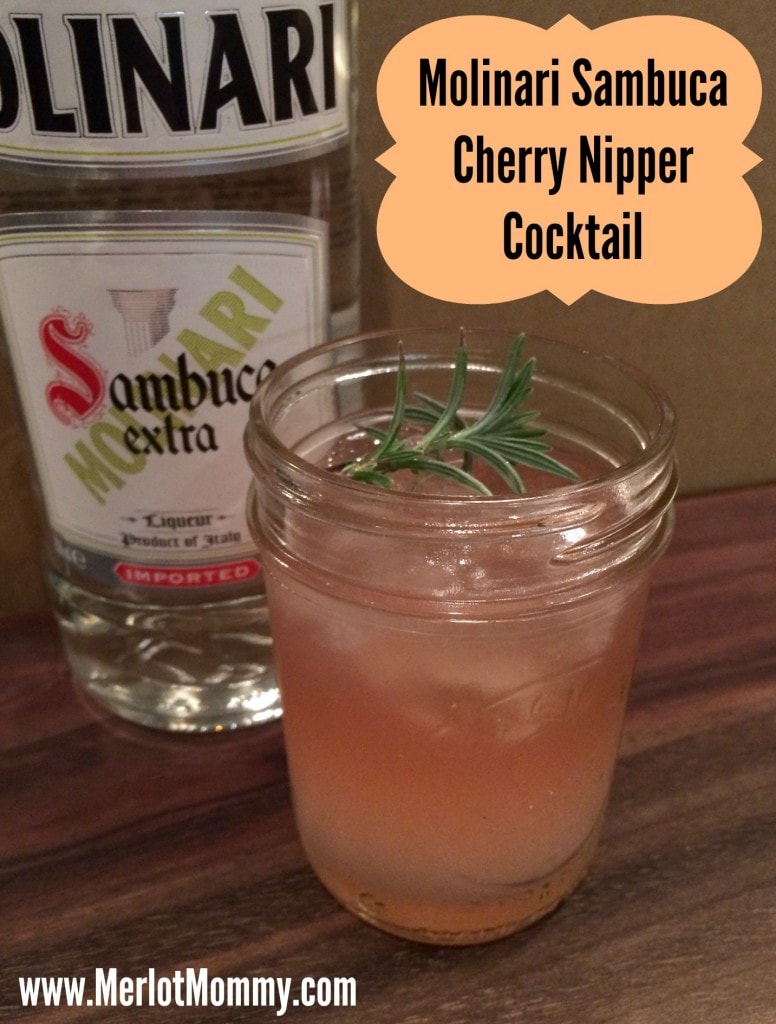 Sambuca is one of those delightful liquors that smells and tastes amazing, but I never quite know what to mix it with for the perfect cocktail. The anise flavor of Molinari Sambuca is a distinctive, unique, and lively one. Thanks to Molinari Sambuca for the sample to make cocktails with. I had fun experimenting. Here's one of the favorites from my mixology experiments. The sweetness of the cherry offsets the anise flavor without overpowering. Delish! Whether you are looking to a liquor to your standby selection in your liquor cabinet or try something new and unique for the holiday season, this would make the perfect addition.
Molinari Sambuca Cherry Nipper Cocktail
Ingredients
Ice cubes
1.5 oz Molinari Sambuca
4 oz. cherry lemonade

1 sprig fresh lavender
Directions
Place ice cubes in an old fashioned glass (or something of equivalent size. Pour in cherry lemonade, followed by Molinari Sambuca. Gently stir. Garnish with lavender.