I received a discounted conference ticket for blogging about the IFBC. And Lindsay Olives gave me a jar of their Natural Olives at the Expo. I'm not actually an alcoholic, I just play one on the internet. As always, all opinions are my own.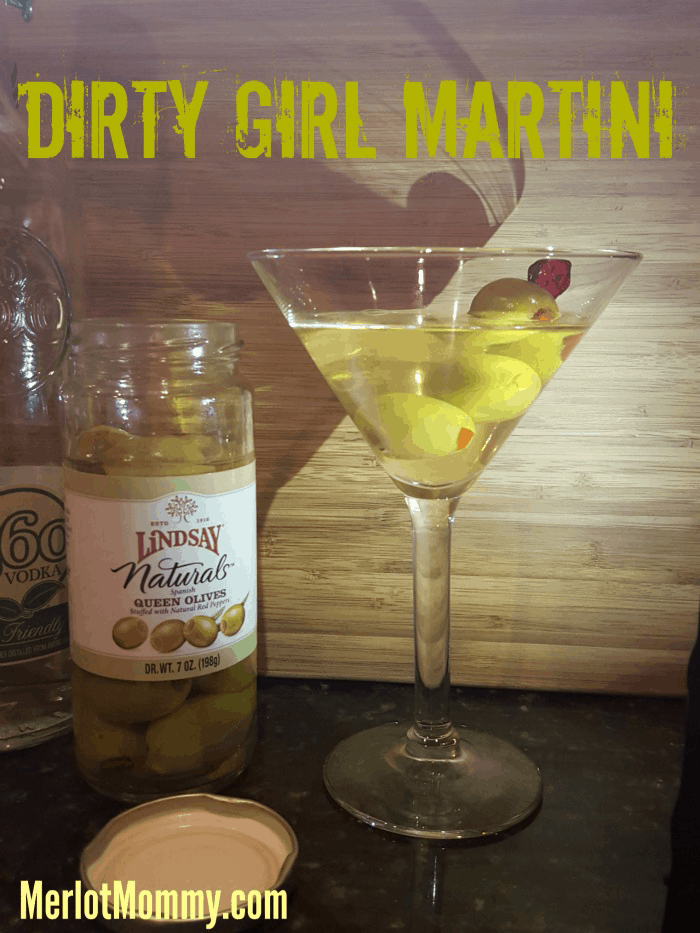 At the International Food Bloggers Conference in Seattle, WA, last month, we got to visit with lots of cool vendors at the Expo. Linday Olives sticks out in my head because of one of the funny conversation we had. About my olives. The olives in my fridge that I refer to as "Mommy's Olives." I have my kids so well trained that they don't help themselves to olives in the fridge without verifying that they are safe to eat. Why you wonder, well, because when I make martinis, I replaced the olive brine with vodka. For extra fantastic martinis the next round. Vodka and olive brine that's been marinating together. Hello, best martini ever! And vodka-soaked olives? Yes please.
Dirty Girl Martini
Ingredients
2.5 oz. vodka
1 oz. olive-vodka brine
3 large vodka-soaked Spanish Queen olives
Directions
Pour vodka in a martini glass. Add olive brine. Stir gently. Place 3 olives on a skewer and place in glass. Enjoy.