Easter is just around the corner and we love Easter baskets, but not loads of candy. Here's our annual suggestion of fun ideas for Non-Candy Easter Basket Ideas.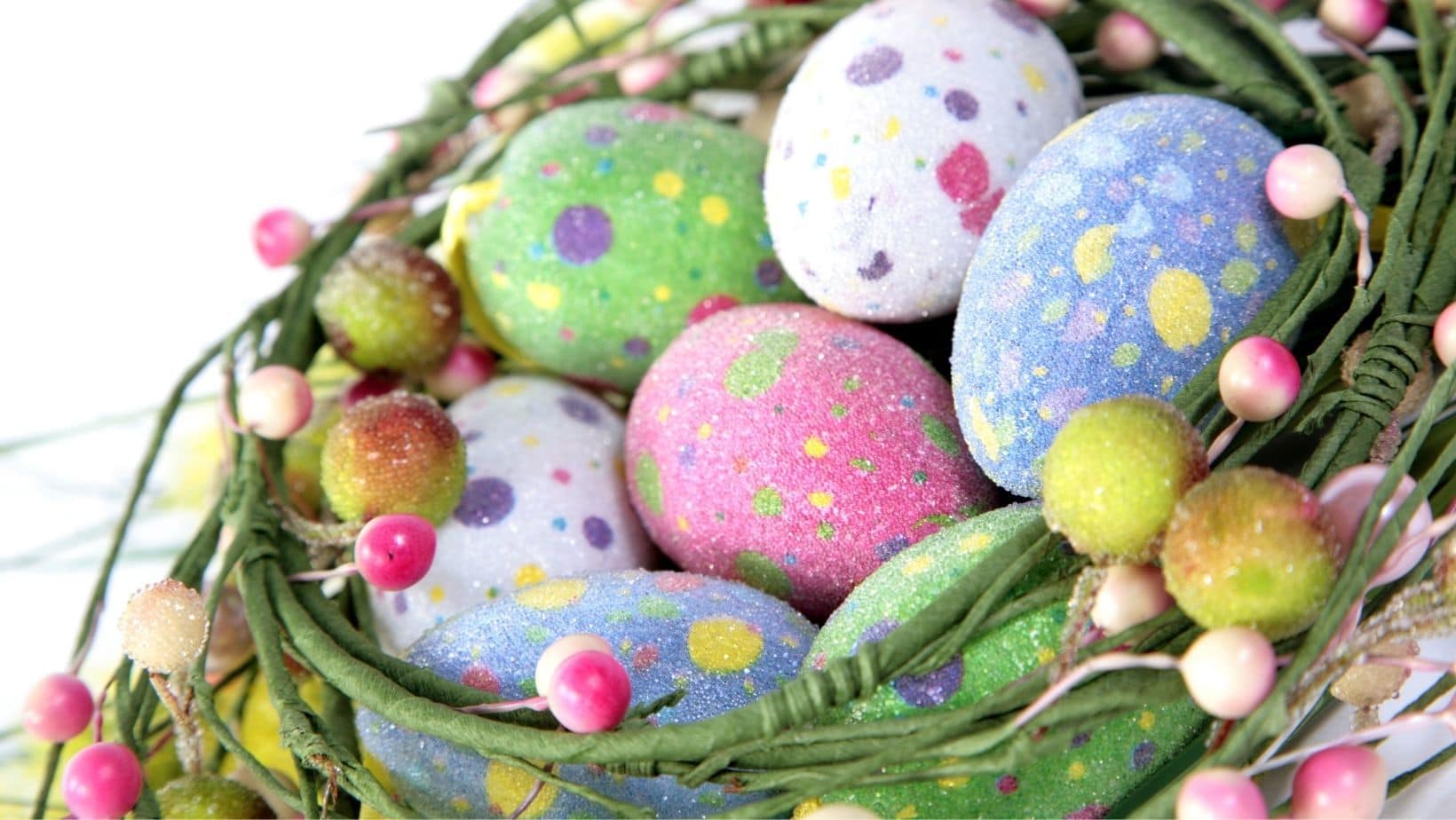 Non-Candy Easter Basket Ideas
With Easter right around the corner, the Easter Bunny may be looking for non-candy alternatives to add to Easter baskets this year. We're sharing some of our favorite ideas.
This post may contain affiliate links.
Photo Credit: shareasale.com
Hold your hair and enhance your style with TELETIES. The strong grip, no rip hair tie that doubles as a bracelet. Strong, pretty, and stylish, TELETIES are designed to withstand everyday demands while taking your look to the next level.
Easter isn't just for bunnies, it's for Gabby Cats too! We're pawsitively egg-static to share this season's purrfect gift that every bunny will love, inspired by DreamWorks Animation's hit, Gabby's Dollhouse, streaming now on Netflix.
Gabby's Dollhouse Kitty Fairy's Garden Treehouse is purrfect set for imaginative play and comes with a zip-line that can be hooked onto the outside of Gabby's Purrfect Dollhouse (sold separately), to travel back and forth!
Open up your eggs-tra special surprise and bring Gabby's cat-tastical animated world to life with magic, adventure, and, of course, adorable cats.
Teatime for adults and kids has never been so magical with this charming cookbook featuring over 50 kid-friendly and easy-to-follow recipes inspired by the Disney Princesses. From tasty cookies and biscuits to delicious herbal teas, Disney Princess Tea Parties Cookbook includes many Disney-themed treats for the ultimate tea party.
Photo Credit: www.nootkas.com
Alpaca wool is so dreamy. Alpaca wool in a cozy, nordic pattern is downright magical! Man-made "high performance" fibers attempt to recreate the natural structure and benefits of alpaca wool, but nothing quite matches the real thing. It's as soft as cashmere, wicks moisture, insulates better than nearly every fiber on the market, and is safe for sensitive skin as alpacas do not produce lanolin.
Photo Credit: www.stroopwafels.com
Dealmans Stroopwafels are made of two crispy waffles, filled with a soft butter syrup filling enriched with natural Bourbon vanilla or other types of fillings like caramel or honey. Daelmans Stroopwafels come in a variety of flavors including caramel, chocolate, maple, and honey. Mini Stroopwafels have the perfect bite size and free from artificial flavors or preservatives.
Get Hooked On The Squish- These Cute Plush Are Made With High-Quality, Irresistibly Soft Material
Mini-Squishmallows Plush- Squishmallows Plush Are Available In An All-New Miniature 2-Inch Size
Squishmallow Plush Squads- There Are So Many Cute Plush Squads To Collect And More To Come
Rainbow Dream- This Squad Pack Comes With 6 Rainbow Dream Plush To Add To Your World
Available now on Switch/Xbox/PlayStation/Steam, including next-gen consoles!
Racing game for older kids, ages 6+
Inspired by the smash-hit Netflix show, this new racing game is a thrilling racing tournament that takes place in a host of incredible locations from around the world including Los Angeles, Rio de Janeiro, and the Sahara desert. Players can race as one of their favorite characters including Tony Toretto or as a member of criminal gang SH1FT3R in story mode, couch co-op, or online multiplayer for up to 6 players.
Rated E for Everyone, Available for a retail price of $19.99-$39.99 USD at major retailers and digitally
Available now on Switch/Xbox/PS4/Steam, including next-gen consoles!
Perfect for pre-schoolers, ages 3+
Go into the night to save the day as Catboy, Owlette, and Gekko! Use your superpowers to explore the world of PJ Masks and find hidden collectibles, in a platforming adventure for little heroes. Can you stop villains Romeo, Luna Girl, and Night Ninja from taking over the world?
Rated E for Everyone, Available for a retail price of $29.99 USD at major retailers and digitally
Available now on Switch/Xbox/PS4/Steam
Great for pre-schoolers, ages 3+
Play as your favorite pups including Chase, Skye, Marshall, and new streetwise city girl, Liberty – and use their unique abilities in high-adrenaline rescue missions. Use next-level gadgets and vehicles to explore all-new locations from PAW Patrol: The Movie. You can play solo, or in couch co-pup mode with a friend, in this fun-for-all 3D platforming adventure.
Rated E for Everyone, Available for a retail price of $29.99 USD at major retailers and digitally
Available now on Switch/Xbox/PlayStation/Steam
Puzzle game perfect for older kids and tweens
Play as Drac and Mavis, each with their own fang-tastic vampire skills like super strength, immobilization powers, super jumps, and more while exploring spook-tacular storybook worlds and defeating the creatures that haunt each chapter. Players can meet other famous Hotel Transylvania characters along the way as well! Johnny, Murray, Wayne and more will guide players to use their special abilities, complete exciting quests, devious challenges, fiendish puzzles and unearth hidden collectibles. With so much at stake, Drac and Mavis are Count-ing on their biggest fans to save the day!
Rated E10+, Available for a retail price of $29.99-$39.99 USD at major retailers and digitally