Samantha? I don't even know a Samantha!?
–Olaf

Olaf is back and as funny as ever in "Olaf Presents" on Disney+. The new short series explores 5 Disney animated classics as retold by Olaf, and they are just as Olaf-esque as you would expect.
"Olaf Presents" Review
"Olaf Presents" is the best 10 minutes of TV you need to watch. Whether you are the ultimate Disney animated fan, obsessed with the Frozen franchise, or just like Olaf enough for a good chuckle, you can't not enjoy "Olaf Presents." Olaf (voiced by Josh Gad) is hilarious in his 2-minute speed retellings of 5 of Disney's beloved animated movies in this one-(snow)man show.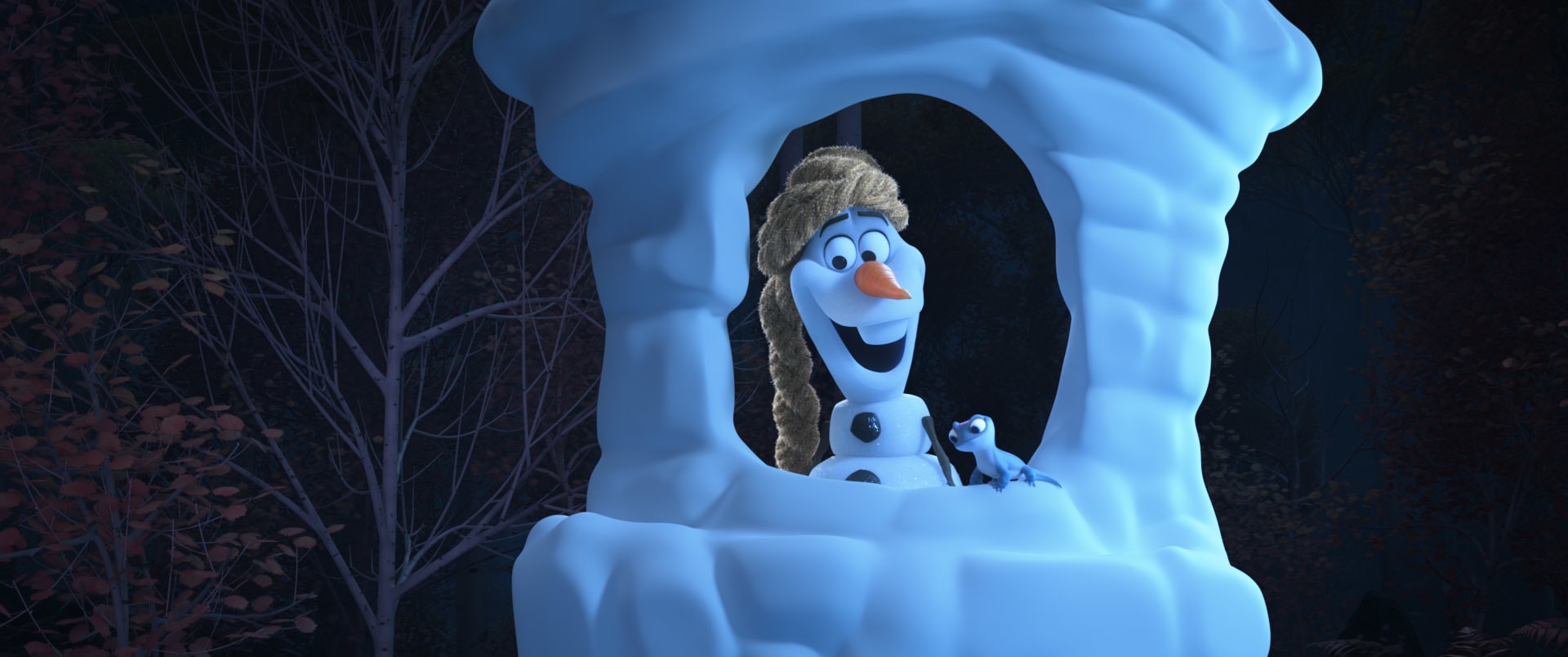 In each episode of this animated short-form series, Olaf portrays many of the characters himself and uses other Arendelle friends as some of the other characters and props. It's a creative, hysterical good time that will light up your day. These shorts are the kind of content you can watch on repeat and just laugh and laugh…and you'll be a happy snowman.

About "Olaf Presents" on Disney+
Olaf steps into the spotlight and goes from snowman to showman as he takes on the roles of producer, actor, costumer, and set builder for his unique "retelling" of 5 favorite Disney animated tales in "Olaf Presents," a series of new animated shorts from Walt Disney Animation Studios.
The charismatic and versatile Olaf demonstrates his theatrical flair, taking on such iconic roles as a mermaid, a genie, a lion king (and most of the parts in between), as he entertains Arendelle with his delightful abbreviated versions of these beloved tales. Josh Gad returns to voice Olaf with veteran Disney animator Hyrum Osmond directing and Jennifer Newfield producing.
All Episodes Available on Disney+ Day, Friday, November 12
Director: Hyrum Osmond
Writer: Jennifer Lee
Producer: Jennifer Newfield