We received a Scrabble Twist Game for Review. As always, all opinions are our own.
Family game night is a weekly fun  event in our house. Sometimes, we play games in between Game Night, too. We love the classics, and we love twists on the classics like the new Scrabble Twist Game
by Hasbro. One of the great things about this Scrabble Twist Game is that you can play individually or with up to 8 players. In a family of 6, it's great to have a game that's flexible for play by all. Also, when you have as many games as we do, storage can be an issue, so we love how compact Scrabble Twist Game is, too. It makes it great for travel, as well.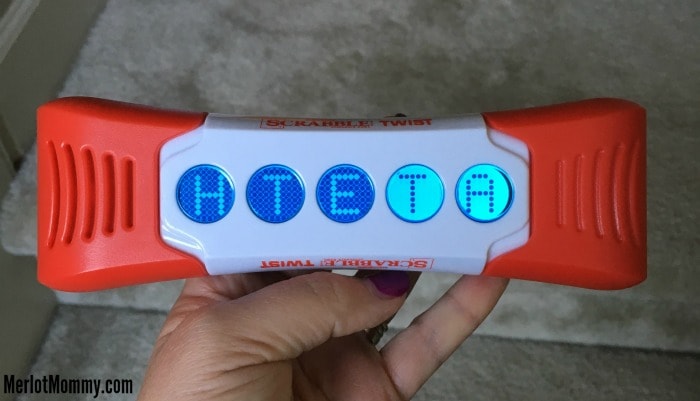 The object of Scrabble Twist Game
is to find words in the five letters displayed on the game unit (similar to the classic version you are making words), then you tap the letters and twist the unit to "bank" your word. No two-letter words are allowed, just like in the classic version.
Scrabble Twist Game
has several modes: PARTY Game, TURBO Game, and SOLO Game, depending on how you want to play and with how many people. So much fun! If you're looking for the perfect gift this holiday season, Scrabble Twist Game is it! For Christmas, Hanukkah, or a Birthday, Scrabble Twist Game should be on everyone's list!