Ahead of the release of Space Jam: A New Legacy, we had the chance to sit down with Sonequa Martin-Green and chat about the movie, her role, acting, and parenthood.
Sonequa Martin-Green is best known for her television roles as Michael Burnham in the television series "Star Trek: Discovery" and Sasha Williams on "The Walking Dead." Now she'll also be known as the baller mom Kamiyah James from Space Jam: A New Legacy.
Space Jam: A New Legacy – Sonequa Martin-Green Interview
Parenting wins and fails
Sonequa shared some of her parenting wins and parenting fails with our group
At a recent dinner, Sonequa was talking with her 6-year-old son about how proud she is of him for how he's been navigating this pandemic.
"He's so mature, and he understands what's going on in the world," Sonequa said. "But he said that he doesn't feel like he's really lost that much over the course of the pandemic. And that meant so much. He said, 'You know, I don't really feel like I've had to sacrifice a lot of things.' And that was just amazing. Because we've tried so hard, my husband and I, to just make it an adventure for him."
Sonequa says they have tried to keep him in the loop while keeping it fun, light, joyful, as well. So that was so good to hear. With their 1-year-old daughter, it's always just a win whenever she can make her laugh.
All parents have fails—even celebrities—and it makes them that much more relatable and human when they share them. Sonequa shared that some years ago, things were really crazy at work and she forgot her son's school pictures one day. He had "a nice enough shirt on," but she would have dressed him up a bit if she had remembered that the school pictures were that day.
"And I was down on myself for so long about that. But I ended up taking that image and talking to a graphic designer, about taking it and putting some effects on it so that it could still be kind of commemorated."
Did she like the original and thoughts on being in the new Space Jam
"I absolutely adored the original film. I was 11 when it came out. It was a big deal in my home. I almost grew up on that film. So it meant a lot to me. It still does, and so being a part of this new iteration, it means a lot to me because of that, because here we are furthering the legacy of this classic and, you know, I think it's really impressive," Sonequa said. "And I think it's been modernized in such a beautiful, poignant way in a way that can really speak to audiences today and even beyond today. And that that is one of the things I love the most about it in addition to playing this strong, yet graceful matriarch is also just knowing that this film is bigger and brighter and deeper than the original. So hopefully it gets into people's hearts like the original did."
Filming Live-Action/Animation Split Film
What is the most difficult part of filming a movie that splits between animation and live-action?
"You have to employ your imagination to such a degree that it really does take mental fortitude. It does because it's like, you almost have to you have to imagine this world and it has to be so specific, that it's so real to you that you can taste it, touch it, smell it, all those things in your mind so that you can fully and authentically interact with it.," Sonequa said.
"But it's almost like you have to keep it alive for yourself. And so it takes a lot of focus, you know what I mean? And a lot of them you know, a lot of intensity and concentration. So I think for those kinds of worlds which I'm which I am familiar with, with acting in you just it's like alright, imagination. Let's go, you know, you know, you got to get it. You got to keep yourself sharp and keep yourself focused."
Space Jam: A New Legacy for Parents
Space Jam: A New Legacy offers some great heartfelt moments, great laughs, and takeaways for parents.
"I think that the film is a lot deeper than the original. Because at the root of it all is this family, learning how to sacrifice for your family, and learning how to love your family, as their authentic selves," Sonequa said.
"What's really powerful about this is that you see this family learning, growing, and changing together. For Kamiyah, it's so important for the matriarch of this family to be the one that can sort of strategically empower her husband, her children, she knows how to give space for her children and for her husband as well. And that's inspiring to me, to see that kind of graceful leadership in action and to see that partnership in action, as well. Because the family could not survive without her, and the family can't survive without him, either. So you see them co-helming this family together. A family like this that's in the public eye, things are very difficult, and it's a big job to manage and nurture a family like that. So I am, I really, it's one of the things that I love and respect the most about this iteration of the Space Jam."
On being a parent and acting in parent roles
"Actually, no, other than the knowledge of what it feels like to be a mother. You know, it's something that I feel like you don't really have context for or not the full context for until someone's mother. But I don't use my own life. When I'm telling stories, I only pull from the story itself. Those are the parameters with which I use and those are the boundaries that I set so that my imagination can run freely within that. So beyond just me, Sonequa, creating Kamiyah, and so we sneak as a mother is going to create Kumbaya in a way that a mother would, Other than that, I just pulled from what was on the page, which I really appreciated. "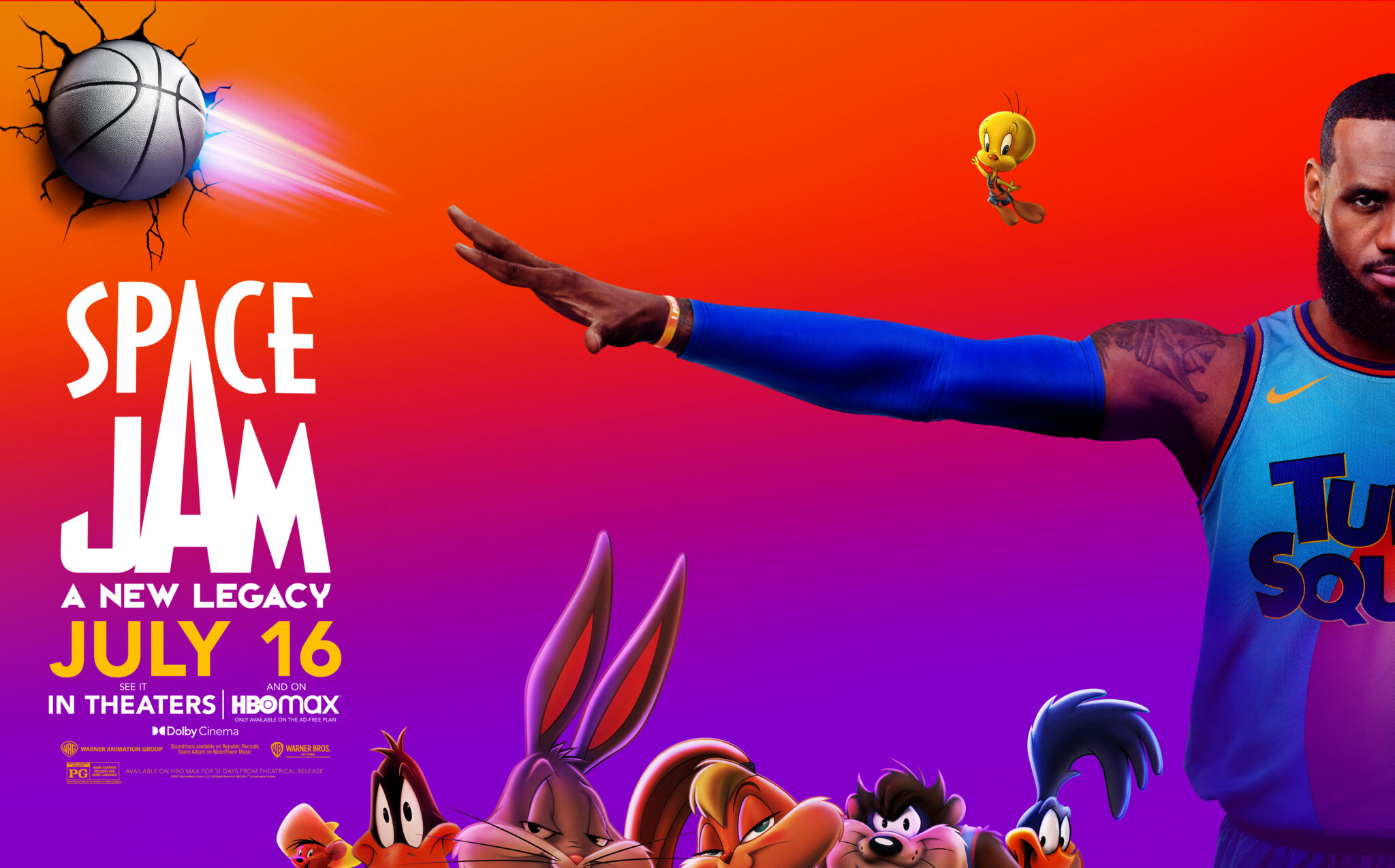 Space Jam: A New Legacy is in theatres and streaming on HBO Max.
Space Jam 2 Easter Eggs – All the Easter Eggs You May Have Missed in Space Jam a New Legacy
25th Anniversary Space Jam 4K Ultra HD Blu-ray Combo Pack Digital July 6