Raise your hand if your family loves pizza? This fall, we were introduced to what is—quite literally—the best pizza I have ever had from Talia di Napoli. What's even better, is when we find pizza we love that's healthy, too!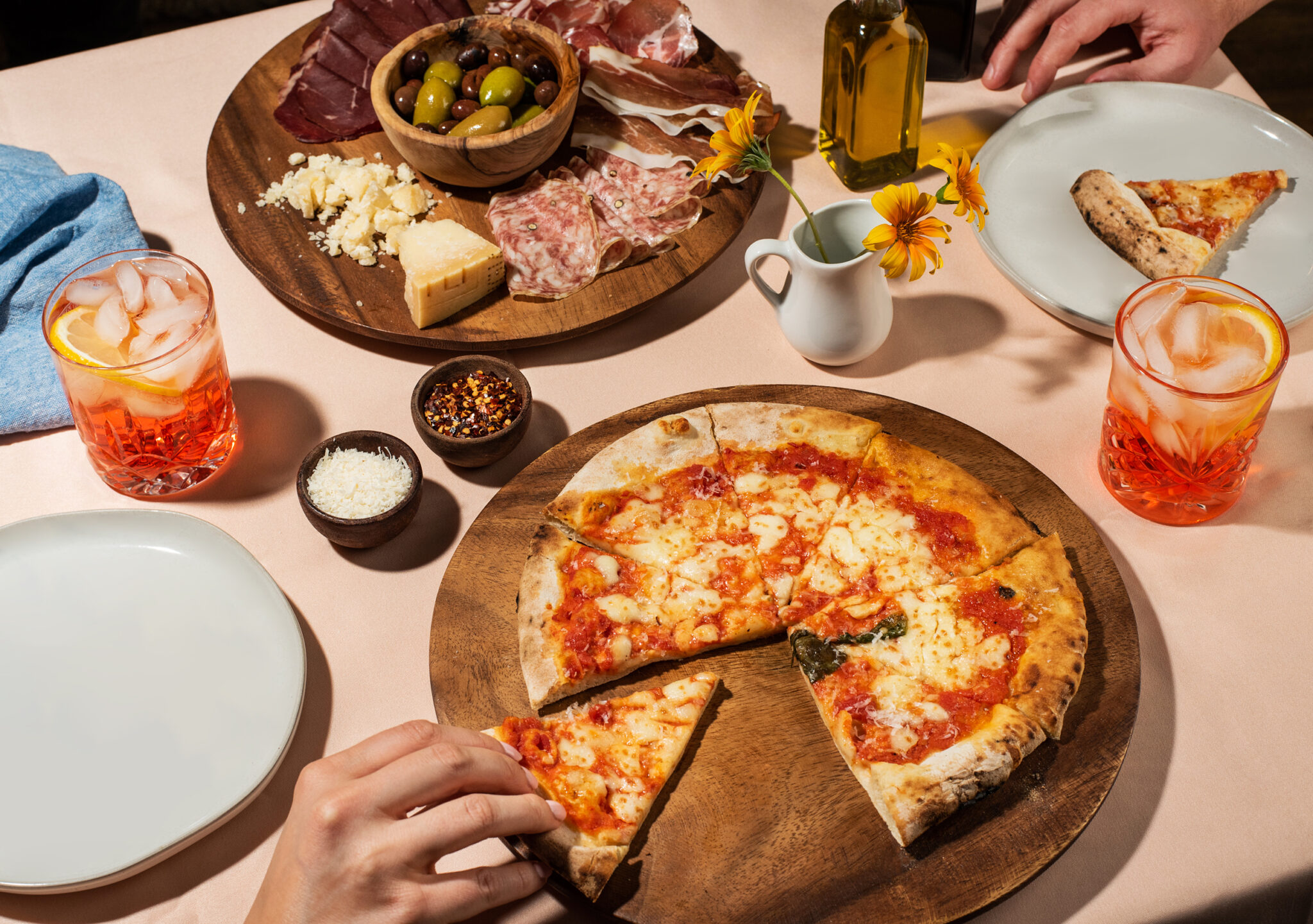 When Talia di Napoli reached out to see if we wanted to partner again, I jumped at the opportunity.
Thanks to Talia di Napoli for sponsoring this post. As always, all opinions are my own.
Talia di Napoli delivers authentic Neapolitan pizza—handmade in Italy, by master pizzaiolos, using local, organic ingredients—straight to your door. By using top-quality local ingredients, Talia di Napoli ensures the premium taste and flavor of the pizzas. All ingredients, including cheese, tomatoes, and even water, are all-natural ingredients from Southern Italy with no preservatives, no additives, and no GMOs.
One of the things that not only surprised me (pleasantly) but that I loved about the Sleeping Pizza from Talia di Napoli was the freshness and taste. It's like magic that they can ship pizza from Italy and it tastes as though it was freshly made in an upscale Italian restaurant because of the process they use to put the pizzas to "sleep" and keep them fresh: all pizzas are flash-frozen and put to "sleep" using a state-of-the-art, patented cryogenic chamber within seconds of coming out of the oven and can "wake up" flavorful in your home. They use no preservatives to keep the pizza fresh.
Talia pizzas are vegetarian-friendly. All Talia pizzas are vegetarian and none of the flavors contain any form of meat or meat byproducts. They are also developing a vegan pizza, slated to launch later this year.
And for our gluten-free friends, Talia also offers gluten-free pizzas, which are as tasty as ordinary options and certified by Coeliac UK. Their GF crust is made using a proprietary recipe of deglutinated wheat-starch, buckwheat flour, and rice flour.
How Does Talia di Napoli Work?
Pick Your Pizzas from Talia di Napoli
Choose from a selection of multiple packs, including gluten-free, and soon-to-be-vegan, and seasonal offerings.
The Mozzarella & Queen (4x Mozzarella & 4x Margherita)
The Tartufo & Queen 8-Pack (4x Tartufina pizzas and 4x Margherita)
The Novellino 8-Pack (3x Margherita, 3x Provolina, and 2x Mozzarella pizzas)
The Classico 8-Pack (4x Margherita and 4x Provolina pizzas)
Pizza Amore (6x Heart Shaped Margherita Pizzas)
Coming April 2021
The Supremo 8-Pack (4x Tartufina and 4x Four Cheese pizzas)
The Artista 8-Pack (4x Mozzarella and 4x Rossa pizzas)
The Pomodoro 8-Pack (4x Margherita, 2x Provolina and 2x Rossa pizzas)
The Formaggio 8-Pack (4x Mozzarella and 4x Four Cheese pizzas)
Talia di Napoli Crafts and Bakes Your Pizza
Your authentic pizzas are handmade in Naples by master Pizzaiolos in wood-fired ovens and then flash-frozen and put to "sleep" as described above.

Talia di Napoli Ships Your Pizzas Sustainably
Delivered in eco-friendly materials with carbon-neutral shipments, Talia pizzas are also "healthy" to the Earth because of their environmentally-friendly packaging and shipping.
All pizza sleeves are made out of 95% recycled paper and we use a kind of foam out of cornstarch as the insulator when shipping, which is completely recyclable, biodegradable, and dissolvable.
Heat, Eat, Repeat Your Pizza
Your Talia di Napoli pizza is ready to eat in just 10 minutes—from freezer, to oven, to table—it's quick and easy to have delicious Italian pizza right at home.